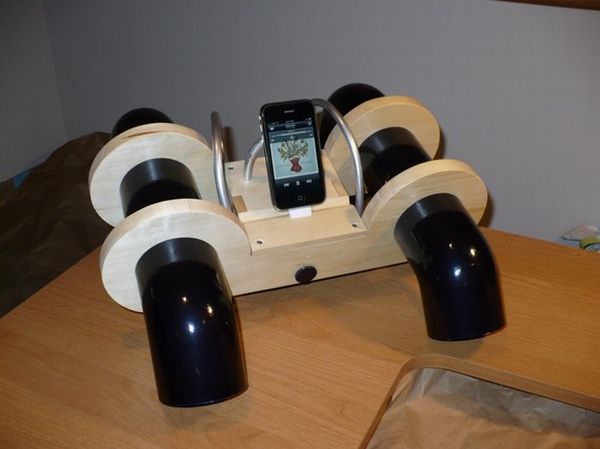 The hand-made iPhone/iPod dock is now available for sale. Besides amplifying music, the iPhone/iPod dock can also charge your piece. It is so adaptable that it can accept any iPhone or iPod that has Apple 30 pin dock connector to it. The maximum volume of the amplified speaker is 30 watts.

The best part of the dock is the hidden speakers. The speakers are present in the pipes. Thus, they can produce warm, soothing and acoustic music. Further, the dock has USB port. That means anyone can connect the dock to the computer and can synchronize the music. This is something lovely guys, especially to those who love experimenting with music in their leisure.
The pipes of the speaker are painted with enamel while the wood part of the dock was made out of aspen and coated with polyurethane. The small LED light on the dock acts as on/off indicator. The weight of the iPhone/iPod dock is just 12 lbs and one can easily fit them in shelves. Though these docks cannot replace home theaters, they are however useful for general listening. If you want to own this product, you have to order it in advance at Etsy website.
Source: Etsy