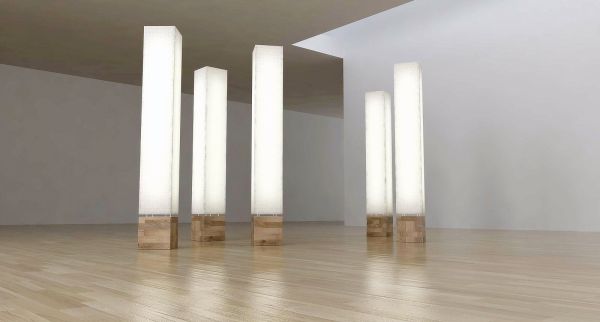 Home interiors, if beautifully decorated, can make living all the more pleasant. Decorate your house with beautifully lit lights, which add that extra zing to your interiors. Adding a sparkle to your room is the Matchbox Light. Redefining fashion and clubbing it with a subtle passion, purity and functionality, the contraption boasts of class and style.
The Matchbox Light has been carved out of wood and topped with linen to give it the fluttery look. When illuminated, the lamp gives out a diffused look through the linen shade. Looking at the beautifully crafted illuminator, you would be able to feel the romantic glow soothe your frazzled nerves, placating your mood with its ultimate sheen.
The base consists of a wooden stand and a linen shade which can be lighted once in use. Bring home the Matchbox Light and decorate your home, not only with its beauty, but with the soft glow as well. It promises a soft delicate touch which would caress you through and through.
Via Match-Box