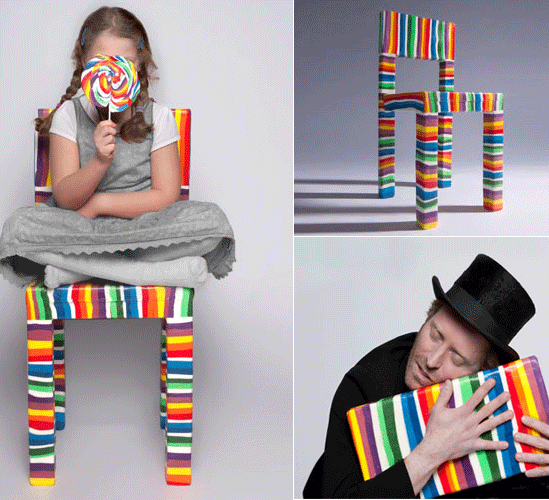 How many things can you possibly make with sugar? There may be many but to make furniture out of it, you need a lot of creativity. The Dutch-German designer Pieter Brenner, known for his eccentric dressing style and Willy Wonka hats, has created the world's first chair made entirely out of sugar.
You can use this chair as furniture as well as to satisfy your craving for a sweet something. Brenner has used 60 pounds of confectioner's sugar to make this chair. The designer has revealed that the process wasn't easy as the sugar needs time to dry. He had to finally get a sugar specialist on board to get the product the way he wanted.
Brenner feels that his sugar chair will encourage the creative instincts of his consumer as they will be free to do whatever they want with the form or the sugar. This chair is unique, because it can be shaped and personalized by its owner. If you are concerned about the sturdiness of this chair, then Brenner claims that it is as sturdy as a wooden chair, the only difference being that it is edible. The sugar chair can take the weight of a human, although Brenner did not verbally assert this.
This sumptuous sugar chair comes for a sinful price of $11,000. The sugar chair is on display at the KISDshop in Cologne, Germany until June 5, 2011.
Via: Pieter Brenner!