Do you feel your house may be an easy target susceptible to threats? Many people personally know the horrible feeling of getting a possession damaged you have put your effort on for years. With the combination of smart ways and tech-junk; now you can educate yourself on this front. Learn how to secure your home from break-ins and burglar proof your home without spending a dime extra. Use the following list of 10 cheap ways to burglar proof home and rest assured that your home remains safe in your absence.
The Art-work Hide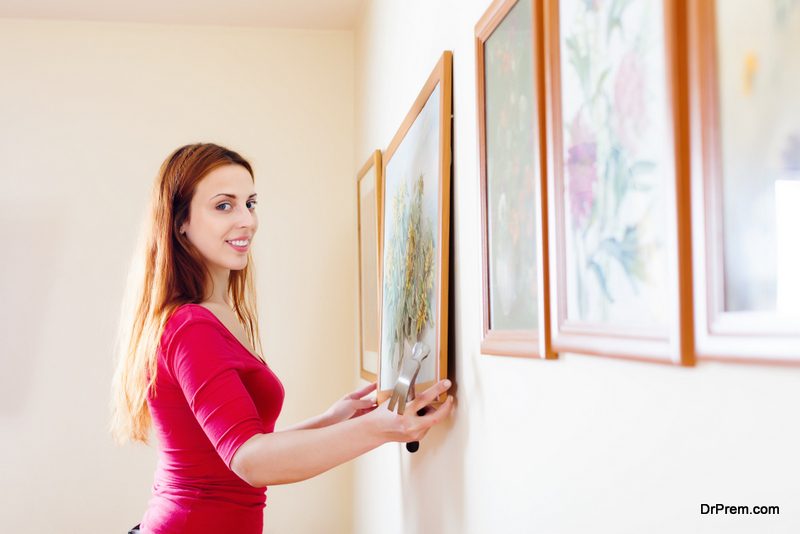 Seen in numerous movies and shows, hiding your valuables behind a painting or artwork is a big yes-yes. Build a nice big compartment behind that not so attention worthy painting. Pair it up with some attractive other props surrounding it to deviate further attention.
The painting maybe slid sideways, down, or upwards depending on your choice. You can set up a locker system behind it. This is one of the best ways to burglar proof your home without spending a dime.
Unique Key-Hider
Make your own unique key hider. Bubble up your creativeness and this would not even cost a thing. Starting from heaps of dry leaf to fake stones and many other weird things, use them to your benefit.
One of the most creative ideas to burglar proof your home is this:
Create the perfect key hider for yourself and ditch those burglars with your creation. Invest mildly in a few cheap fake cameras to burglar proof your home without spending a dime majorly. Stick them out of your house just to keep the trespassers in check and control.
Hidden Bathroom Tile Boxes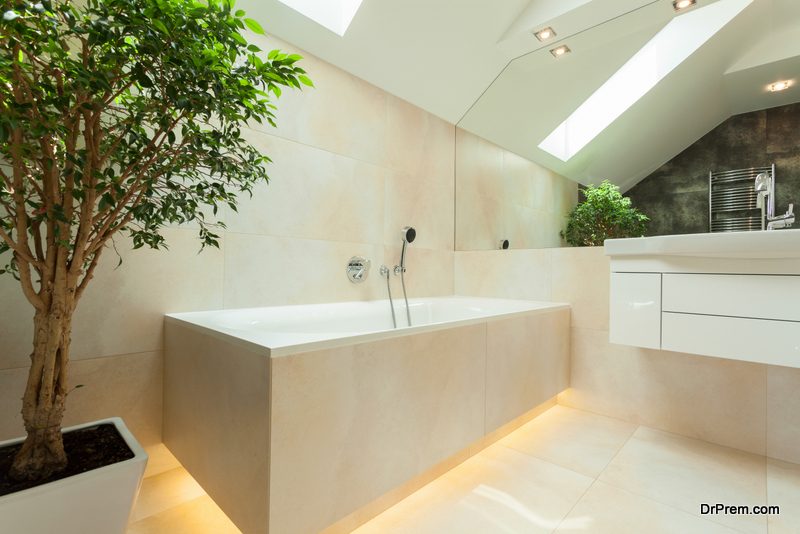 It is important to learn how to secure your home from break-ins. Create small hidden compartments behind your tide bathroom tiles that come out when you give them a push. Division of each tile gives it a natural look.
This will avoid any kind of suspicion that it might be a compartment. Spread them in various parts of the bathroom and not in a series for better effectiveness. If you have enough of these tiles, spread them all over your home.
Book Case Hide:
This is one of the most innovative techniques to burglarproof your home without spending a dime. Remember Anne Frank from the great World War II and how she hid behind the old bookshelf? Her idea might be the one for you. You can now hide your precious stuff (or yourself)  behind a bookshelf.
Create a bookshelf of your own with hinges that covers up space behind and opens with a key. When opened it will look more like a thick door. Make the shelf parallel to the wall and keep mediocre books for avoiding attention.
Fake Switchboard compartment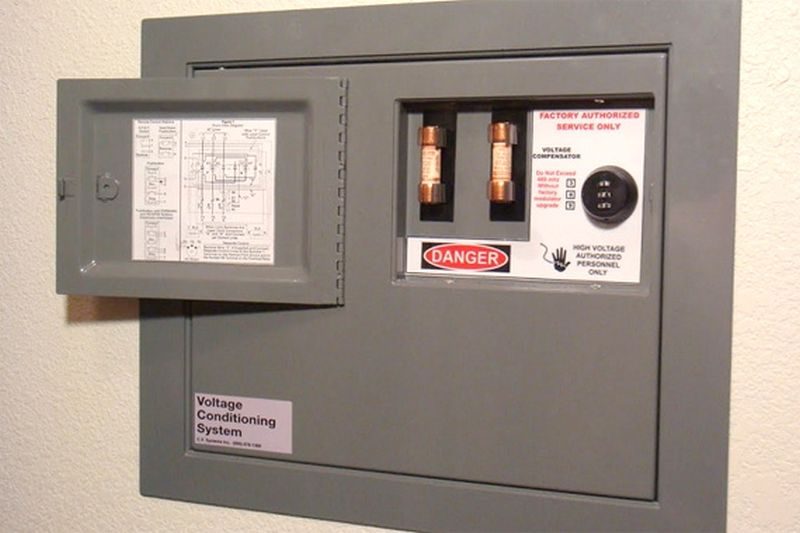 Image Source :  static.houselogic.com
One of the most underrated techniques to burglarproof your home without spending a dime. These can hold small valuable things and can be locked as well. Give it a pale colored appearance; or using an old board in a 'can't catch an eye' place might be very effective. A secret doorknob compartment might be very useful for hiding keys and other sleek things. Secret cut-outs in doorknobs might provide little space but big enough to hide keys.
Cancellation of Subscriptions
Canceling your newspaper or magazine subscription might work as a good idea to keep suspicious strangers away. Piling up of newspapers might be the biggest sign that no one is home. Canceling the subscription or trusting your neighbours to collect them is an effective way to keep suspicions away.
The TV That is not the TV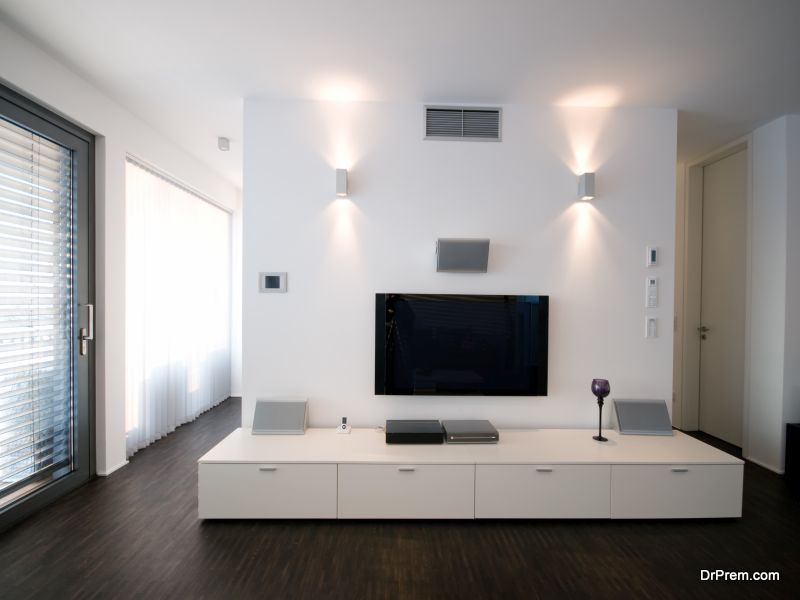 If you are looking for a good way to burglarproof your home without spending a dime, this is it. You can buy yourself a gadget that looks like a TV. This may even give out a fake glow, which might look like an original one from outside.
It can assure the burglars that someone is home and keep them away. Installing a smart-tech security system for your home might be costly but effective as ever. That way you can check your home within the reach of your fingertips.
Find Good Neighbours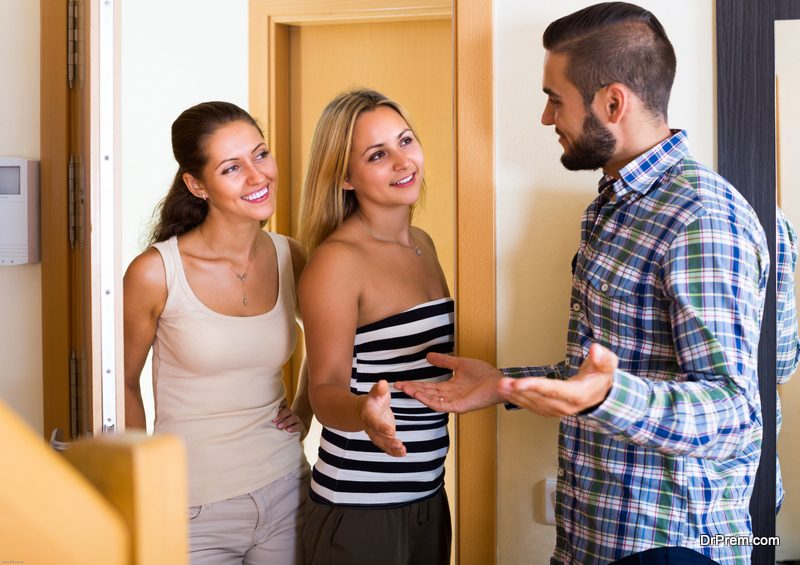 Some good and trusted neighbors might be the best kind of security you can get for yourself. Trust them with an extra set of keys and rely on them to watchout over your house in your absence.
Carefulness Comes First
As everyone has heard- Precaution is better than cure; you might want to be that responsible person here. Do not leave things like ladders, tools spread out in the backyard or around the house. This might just give them an upper hand in their mission.
Limiting Social Media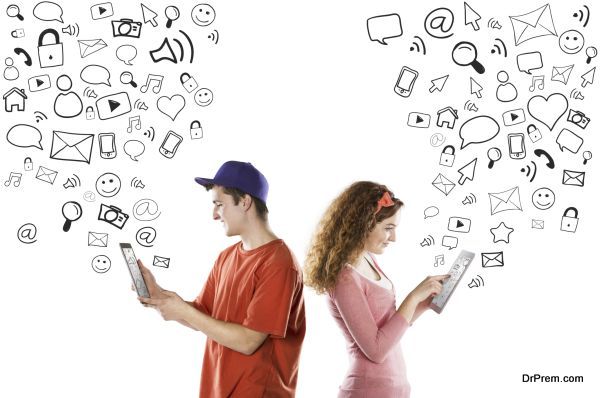 Broadcasting your absence in home widely in social media may not make the perfect trip for you. Limiting your experience to close and trusted a group of friends temporarily. Socializing broadly once you come back might be the best. This may not be one of the most creative ideas to burglarproof your home, but is definitely effective.
Other methods to Burglar proof your home without spending a dime:
Apart from these cost-effective home securities, there are various other ways you can make your homes secured.
Proper use of locks and keys
Toughening your doors and windows
Carefully locking your house when you go out
Keeping surroundings neat and not making it very bushy for someone to hide
Loading the luggage in the car keeping the garage door closed so that not everyone will know you are leaving
Secret compartment under your doorstep mattress
Mirror compartments
Compartments under sofas and beds, or cabinets behind cabinets
Conclusion:
True that there are plenty of other ways to make sure that your home remains safe, most are impractical. The above-mentioned methods to burglar proof your home without spending a dime are the best and also easy to execute.
Make sure you use these 10 cheap ways to burglar proof home tips and tricks in order to keep your home out of harm's reach while you are away. You can even come up with new and innovative techniques to be sure of your home's safety.