Laminate flooring is one of the most popular choices when it comes to flooring of the house. Invented in the late 1970's, laminate flooring first made its way across Europe and into our lives in 1984. Since then it has firmly remained as a favorite.
What is it?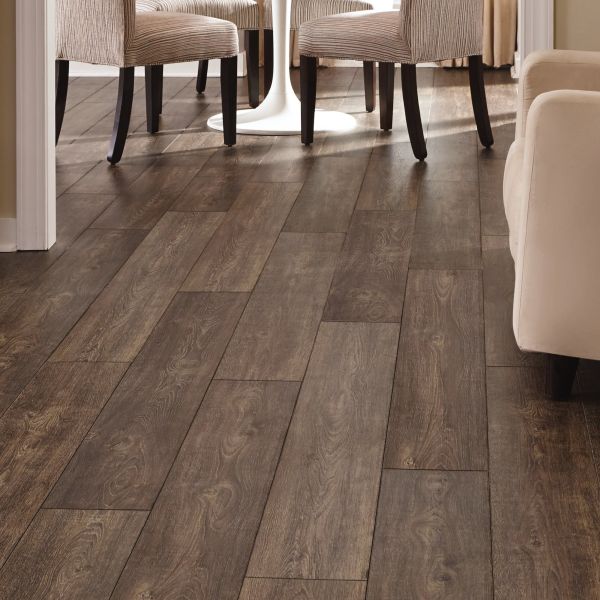 Although it mimics real wood very well, laminate is actually a man-made product. It is made up of layers that are compressed to create a fibreboard plank which is then covered by a photographic image of whatever material the board is going to imitate.  In most cases, this material is real wood. The photographic layer is then covered with a protective overlay that prevents the image from distorting etc.
As with any product, there are many benefits to laminate flooring, but it isn't perfect. We are going to list its pros and cons and explore what laminate could be the best for your home in both aesthetically and practicality.
Pros:
. Durability – This is one of the most appealing factors of laminate flooring, it is ideal for a busy home or anywhere that may receive a high amount of foot traffic. The top layer that was discussed earlier contributes to the durability itself. It protects the floor from any scratches or stains which also makes it one of the better choices if you have children or pets.
. Cleaning & Maintenance – Laminate is really easy to clean. Nine times out of ten a damp mop or cloth will remove any dirt or stains. But, in case you require something stronger then there are various cleaning solutions available in the market. Daily maintenance can be ensured by simply sweeping any dust or dirt, but you can use mopping/vacuuming for deeper cleaning.
. Installation – Laminate uses one of the easiest installation methods; click system. By simply clicking, the planks along with the floor can be laid with minimal hassle. If you aren't sure how to do it yourself then a general 'handy person' will be able to do it for you.
. Affordable – Probably one of the main reasons why laminate flooring is so popular, it's very affordable. You can purchase the look of real wood floors for half the price along with a lot less worrying about maintenance and damage.
. Versatile – If you are looking for a floor that would suit any room in your house then laminate is the one for you. Due to the way that it is constructed, it is suitable for the kitchen, whereas real wood would not be. Although if you don't want the wood appearance, it is available in other designs. In fact, it can mimic almost any surface and design to suit your interiors.
Cons: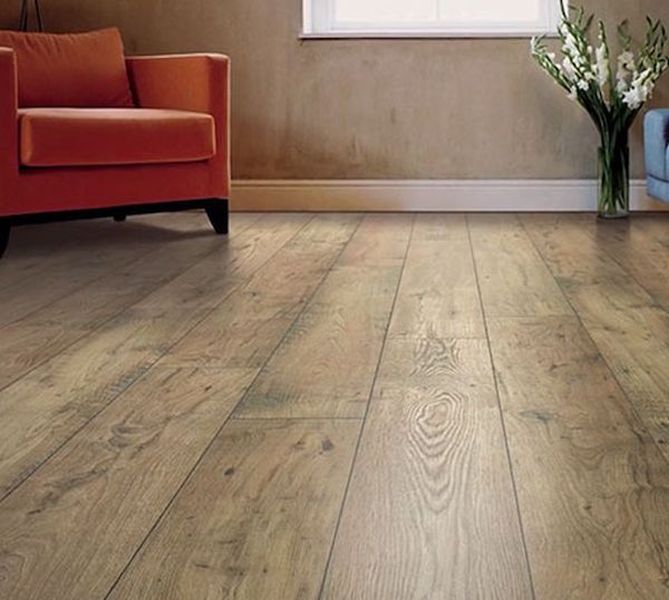 . Repairing – Although laminate is really easy to keep clean, it can cause a bit of trouble if it does happen to get damaged. Unlike solid or engineered wood, you are unable to sand and refinish laminate floors which means if a plank does get scratched or damaged then it must be replaced. In case if it is a single plank or board then the whole floor will need replacing (if you see fit).
. Water Damage – Laminate flooring does not deal with water in the way that solid wood does (expands and contracts/warps). It can be installed in rooms like the kitchen, but if any water is spilled on it then it is important to clean it up straight away as there is always a chance for standing water to seep through to the boards and cause them to swell.
. Scratches – Yes, laminate is highly durable but it is not indestructible. It can scratch – but this is only likely to happen if you have pets with very sharp claws. To avoid this you can place rugs to protect the floor. Moreover, you can also ensure that the claws of your pets are always trimmed.
So there you have it, a bit of background into one of the most popular flooring choices. These are just a few of the reasons why people love and loathe laminate flooring.
Article Submitted By Community Writer