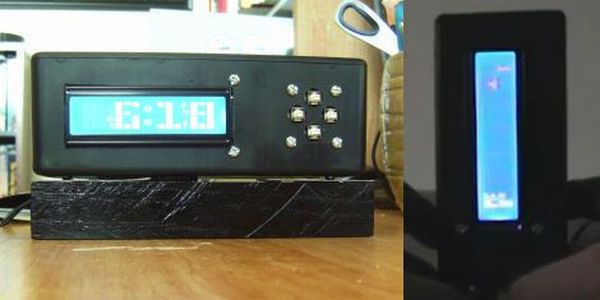 Worried about getting late to office because of that extra nap? The problem can be easily resolved now with the help of the Tetris alarm clock. Created by Instructables member nolte919, the Tetris alarm clock is an innovation which will not allow you to creep into the bed when it's time for you to wake up.
The clock is designed in such a way that even after hitting the snooze button for a repeated number of times, it will keep on ringing until you play four lines in a round of the Tetris. In order to stop it from playing, the snoozer should pass a test of Tetris before the music shuts down. Moreover, the snooze can also be hit for just a limited number of times, after which the alarming music will keep on playing until it makes sure to completely awaken you.
Once you are awake, the alarm gets silent while you are playing the Tetris. But if you fall asleep again and no input is detected for a period of thirty seconds, the process of the alarm clock starts all over again. The alarm has been designed with such perfectionism that it makes sure to awaken its user even in the toughest of circumstances. Even the snoozer of this particular alarm needs to prove that the owner is awake, which otherwise is ignored and smashed in cases where one wants to sleep for another couple of minutes.
Via: Hackaday