Coffee is a refreshing and energizing drink. It makes your day more dynamic and helps in staying awake for a longer time. Enjoying a cup of coffee with someone special is one of the most common romantic things to do. Also, it is an excellent way to exchange opinions, make new friends and get some information. It helps you to enjoy a nice conversation. All the lovely moments you spend at you home and especially around the coffee table.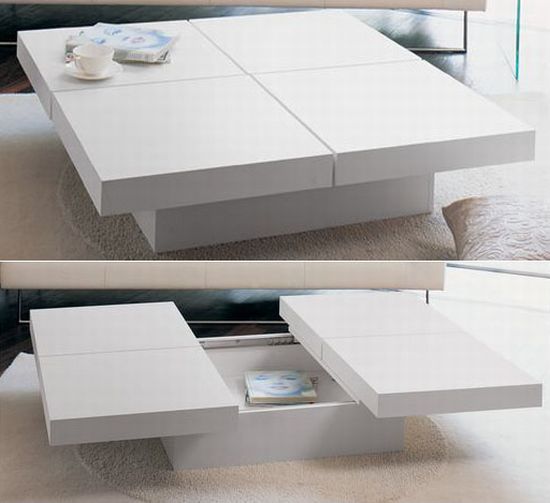 This innovative coffee table you see here is surely an eye-magnet. With its chic and inventive look what adds to its charisma is the white matt varnish. Of considerable low height, you can match this table with comfortable pillows or cushions. However the catch that underlies this apparently four-blocked table is a shift that opens up into a storage chamber. All set to add a radical flavour to your drawing room..
Some other  cool and creative coffee table designs for your home
Whether you prefer style over function or vice versa, there are regular coffee tables and then there is one unique and unusual coffee table. So get ready to throw out the old, boring coffee table that is lying in your living room and bring home an unusual coffee companion. Mentioned below are some of the most creative and unique coffee tables.
Touch-sensitive Tables
This amazing coffee table is equipped with various infra-red sensors. These sensors sense any kind of object you place near or on the surface of the table. It triggers the parallel LEDs in an LED array. You can also switch off the LED array whenever required.
Tonelli Dekon 2 
Tonelli Dekon 2 Coffee Table is designed by Karim Rashid for Tonelli. The stylish glass coffee table is crafted from tempered glass sheets. They are then welded together using a special process that gives it a look of jewel.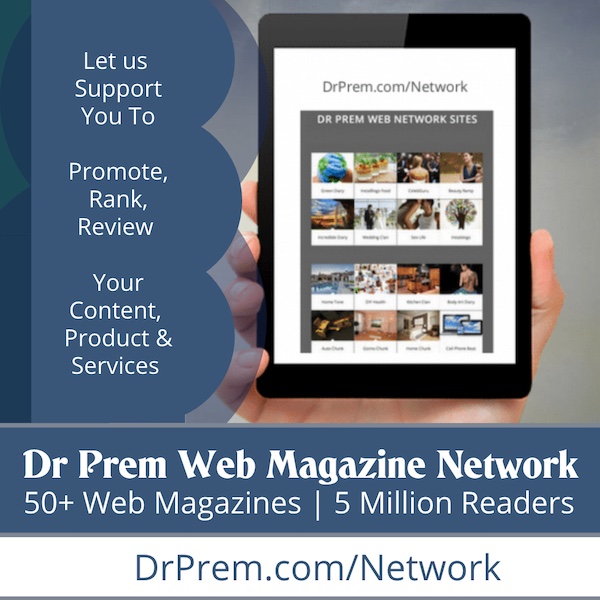 Sony Fusion 
This concept of such sleek coffee tables does more than just you sitting in your living room. When you activate the touch, the table parts and reveal a snazzy Sony laptop sporting a touch-sensitive and glowing keyboard.
Aqua Square Aquarium 
The innovative Aqua Square coffee table is a perfect example of a fusion between function and innovation. It has a 25 gallon aquarium, which adds life into your boring coffee table; and gives it an interesting and new look.
Kat Designer Glass Tables
Kat Designer Glass Table is one more stylish coffee table that is designed by Karim Rashid for Tonelli. This all-glass coffee table has three irregularly shaped glass sheets that are faintly skewing each other.
Rocks Table
Rocks Table is one of the most perfect choices for fans of rock music. The snazzy guitar-shaped coffee table is one of the popular rock-themed furniture. along with that; you also get room accessories designed by Rocket.
Spiral Table
This spiral coffee table is really eye-catchy. It is not only innovative, but attractive as well. This is definitely going to be one worthy addition to your beautiful living room.
Sancal Elipse  Table
This interesting coffee table is designed by Rafa Garcia for Spanish furniture company – Sancal. With a fibreboard top and a coating of enamel on the steel at the bottom; this table is indeed stylish to look at. Moreover; the top appears to be suspended in mid-air.
Fiocco Glass Table
Fiocco Glass Table is a best combination of function and style. It sports a lustrous sheet of curved Italian glass, and is an excellent option for any living room. Also, you can use the bends in the glass as magazine holders.
Globe Glass Table
This coffee table is simple yet unique. The Globe Glass coffee table has glass top and boosts attractive edges and steel base.
Santa Monica Table
This coffee table is a combination of two materials, a metal frame and fir-wood solids. The metal frames gives strength to the table. Since the metal used in the frame of the table is recyclable, choosing the table is an eco-friendly option too. The dimensions of the table are 44ʺ W x 18ʺ D x 22ʺ H, quite suitable for a living room or office space.
The use of Fir-wood helps to make the table more durable in nature and adds longevity. This impressive piece has a beautiful finish. The stained table top blends in perfectly with the dark bronze frame. The top layer of the tabletop and the table shelf is a fine coat of lacquer, which gives it a glowing finish.
Fabulous Fluid Quark Table
The top view of this stylish piece appears as if a spilled liquid is solidified to take the shape of a table. Bronze, marble, copper, wood, plexiglass, metal and quartz are some of the materials in this table. The combination of variety of materials in a unique design has resulted in a masterpiece.
Emmanuel Bablet has designed the flawless coffee table for the people with a taste for art. Emmanuel had a very different approach in creating this coffee table as Bablet used a Computer Numerical Control robot to design it. The design's uniqueness gives us the feeling that eight islands are joining together to create a splendid looking furniture.
Pebble Table
The pearl glow finish of the pebble coffee table will fit into any décor. The table is semi oval in shape and white in color. The first thing that comes to the mind while looking at the table is a ceramic bowl. Designs are hollowed out on the sides of the ceramic bowl and transformed into a base of a coffee table, this is the notion we get when we see the table.
A glass top compliments the semi oval base to give it a complete look. The table houses a large storage space in the center, as the designs carved out on the sides become windows to keeps objects inside the base of the table. A burning candle kept in this cavity will give an awesome effect to the ambience.
Roots Table
Indian origin designer; Ekta Shah is the brains behind this non-conventional coffee table. The table has a normal rectangular glass top. The base of the table is an innovative design. Spirally bent pieces of plywood attached to each other, form the base of the table. At the first look, the table base appears to be not so sturdy; however if you look carefully, we can see interconnecting plywood strips. These strips help to strengthen the base of the table. This table has a contemporary design and will be a cool addition to your home or office.