Remodeling a bathroom is an excellent way to raise the value of your home as well as give it a professional elegant look. Nonetheless, remodeling your bathroom can be an overwhelming experience. You need to know where to start, decide on what items you require, select a design, and most importantly, determine a budget. If you are considering giving your master suite, children's bathroom, or guest bathroom a fresh look, here is the ultimate cheat sheet to add value to your home.
Take Extra Care with the Design Plan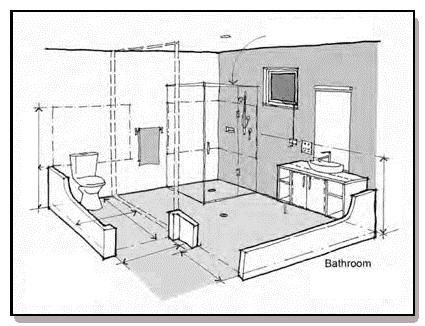 Image Courtesy of www.wesbennettconstruction.com
It is essential that the plan and functionality of your new look bathroom be determined by its most frequent user with the help of a local contractor and their software. For the kid's bathroom, you can think of a double sink. This is to allow for a faster bedtime and morning routine. Adding a built-in, pull out, step stool will help your little ones to reach the sink. You also need to lay non-slippery tiles to minimize the chances of bathroom accidents.
For the guest bathroom, you can make your guests feel welcome by incorporating additional shelving to give them sufficient storage space for their items. Consider built-in shelving in the shower as well as the wall.
If you are toying with the idea of incorporating spa-like elements into your home, the master suite is the ideal place to do so. You can also add elements like a heated marble floor – the small space won't cost much – and a walk-in shower with plenty of natural light.
Evaluate Your Skill Set
You may have the dream, but do you have what it takes to realize it? You need to have the flooring, plumbing and general contracting expertise to accomplish successfully your remodelling project. You may consider hiring the services of a reputable remodelling professional. Do an intensive research to find the best professional to work with.
Select Suitable Finishes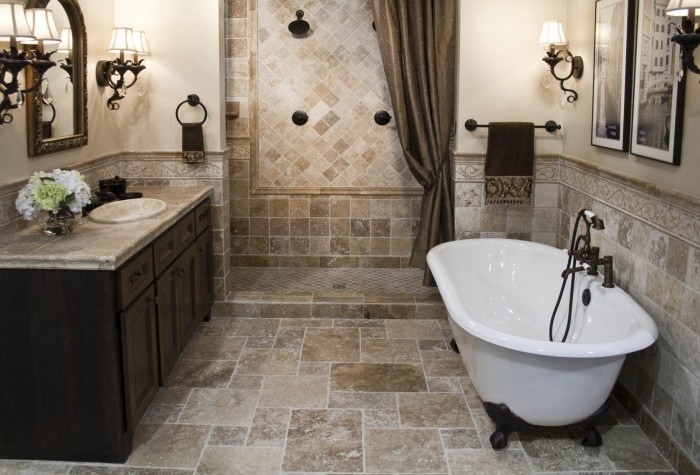 Image Courtesy of amishcabinetsoh.com
Bathrooms can become out-of-date within five years. If you decide to go trendy, ensure to keep your investments to a minimum. If you have the preference for a timeless look, a professional designer will help select neutral, top-of-the-range finishes.
Keep the Plumbing and Ventilation
Plumbing and ventilation are two of essential functional components of a bathroom. You should base all remodelling works around the existing plumbing, as surprise plumbing activities can be quite expensive.
Make sure you don't block the main ventilation –usually a window or a vent fan. If there is no existing source of ventilation in your bathroom, it should be prioritized in your remodelling to-do list. You should be keen on preventing mold.
Maximize on Storage Capacity
Your home may not have enough linen or hall closet space. In that case, your bathroom serves as the main storage for linens, towels, toiletries as well as cleaning supplies. You can consider creating built-in wall shelves. Wall-to-wall ceiling storage, fitted with built-in recessed lights, also work well.
Conclusion
With this cheat sheet, you are assured of getting the bathroom of your dreams, with an added value to your home. Bathroom remodeling is also expensive, hence be sure to spend wisely. Evaluate your budget objectively, and realistically decide what you can afford.
It is imperative that you invest in top-notch workmanship as well as high-quality materials. Do not be economical on such items as the faucet, toilet or sink, as this is highly used area and you need things that can stand the test of time. You can always consult remodeling professionals like Maestrobath. If you are working on a budget, you can select just a few elements to remodel
Article Submitted By Community Writer.