There will come that time when you look around at the floors in your business or home and decide they're filthy. You can no longer tolerate dirty or stinky floors that are stopping customers from walking through the door. You must consider hiring a carpet cleaning company to come in and do some work. It takes certain factors for us to get to this point, but we know it needs to be done. Look at your establishment to decide if a good carpet cleaning will transform your business or home environment.
1. Is your office dirty?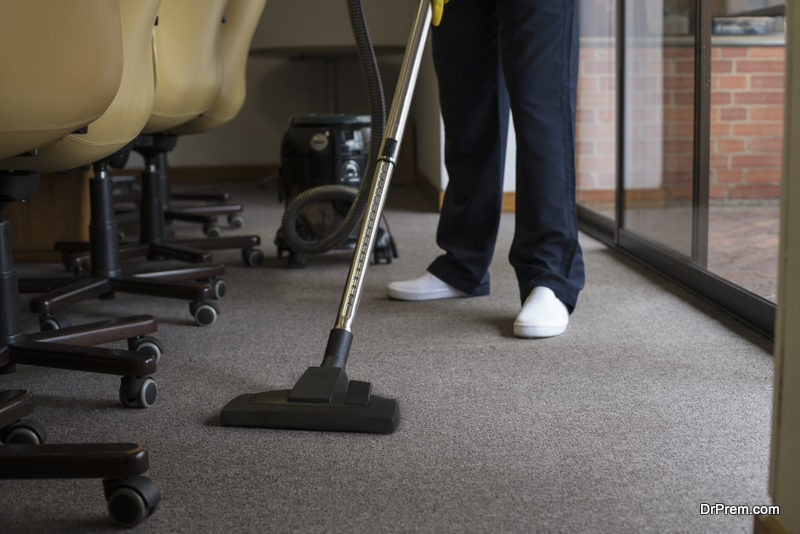 Customers are the first to tell you whether your office is dirty. This is never a good look for any business. Examine your carpets to determine if it's time to bring in the professionals to clean your entire lobby or living room. It can be a huge turn off for any customer to walk into a business, and the floors are dirty. Carpets seem to show more ground in dirt from food or gum. It's disgusting to look at, and management should act fast to clean up the carpets. Dirty carpets reflect on a business where people will refrain from entering the store at all. This is a business wake up call to make sure to clean the carpets by a professional carpet cleaning company — section off what areas need the most attention. Often it's by the front door or the exit areas. Make sure your office isn't dirty by keeping up on what needs a deep evaluation regarding cleaning needs. No business should operate with dirty carpets as it's unprofessional and sends a message to customers that you don't care.
2. Can your staff help with the cleaning?
You might assign staff to take care of your carpets to make sure they maintain regular cleaning. However, this might not work based on the other responsibilities we assign them within the business. When a company is busy, their employee responsibilities can get a bit confusing. You lack cleaning your business as the traffic piles up while you're making good revenue. This is the time to consider hiring a cleaning business to take over where you've left off. Most companies try to use a few staff members to handle the cleaning, but this goes downhill from what needs to be done. The job might become more than they can handle. Shift them into another department and find a cleaning company that does the job right. Most times, businesses hire staff that are not professional cleaners. They are just told to handle the cleaning daily such as tidying up the break room or vacuuming the carpet.
3. How many customers you get?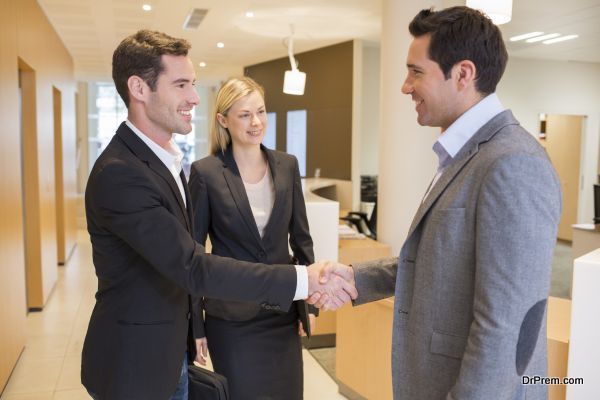 Consider the number of customers you have traveling through your company daily. This is an eye-opener on whether a carpet cleaning company is necessary. We don't realize the debris and dirt left behind when customers walk throughout a store day on end. If it's not taken care of within a few days, these areas can turn into mildew. They might be harmful to the list of customers you experience daily. Use a carpet cleaning business to prevent nasty viruses from spreading or harming your customer base. Cleaning the customer traffic areas with carpet cleaner keeps your business looking refreshed and brand new. It's always great to have customer traffic to bring a company big profits. However, it can also bring done the entire look of the establishment. No one wants to enter a business that has gross carpets and feel like they'll harm their health.
4. Convenience
When you hire a carpet cleaning business, it's all about convenience. You no longer worry about who will carry out this job on your staff. You can use employees for other important things. This way, they've not stretched their skills and can leave the cleaning to the professionals. Think about how much easier it is to hire a carpet cleaning business rather than using your employees. Most people hired into any business don't expect to be handling carpet cleaner or wiping toilets. Use a carpet cleaning to give you the convenience to have a choice that makes sense.
5. The Carpet Cleaning Company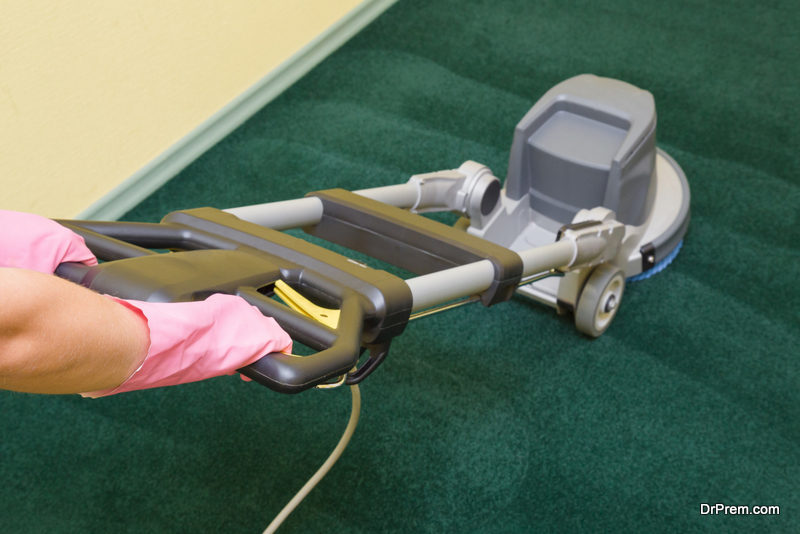 Once you decide on what carpet cleaning business you want to use, then conduct a lot of research. Find out what they charge based on the size of your company. Ask about the pricing per what areas need cleaning. Do background checks on all employees who'll clean while you're closed. You don't want to experience an issue of theft when you are away. Be upfront with the cleaning business and ask how they screen their employees.
Look online to make sure the carpet cleaning business doesn't have a bad rep. People are vocal now online and will spill the beans about their experience in reviews posted on the internet. It won't take you long to find these reviews and read them in-depth. This way, you learn who to use and who to avoid. No one wants to spend good money on any carpet business know for digging through an employee's desk after hours. Ask the potential carpet cleaning company how they handle theft when it happens. This gives you a good idea of whether they are legit and worth paying.
Final Words
These are some things to consider when determining if you need to hire carpet cleaners. You could be a business that has dirty carpets you've overlooked. This is not a good look for customers to see. You might have assigned the cleaning duties to a few or one staff member. The problem comes in when they can't fulfill these duties because you have them working on something else. Consider the amount of traffic trampling on your carpets daily. This allows dirt to pile up faster than you realize. Hiring a carpet cleaning business is convenient and lets you worry about other things. Find out about the carpet cleaning company you have in mind to hire. This can lead you to the right business to get the job done. Pick up the phone and inquire now.
Article Submitted By Community Writer