Have you cleaned your windows with a squeeze and a washcloth trying to eliminate the dust streaks? We introduce to you Window Vacuum – the clever portable devices that give squeaky clean windows every time you use it.
The window vacuum cleans the windows quickly and efficiently. It's a must-have for houses or apartments with glass doors, French, or Skylight windows. What's more, it is quite affordable too and won't break your bank.
However, buying a window vacuum isn't the easiest of the tasks. Certain factors should be kept in mind to ensure that you buy the right one for your window cleaning needs. One is checking dependable window vacuum reviews and others include:
 1. Cost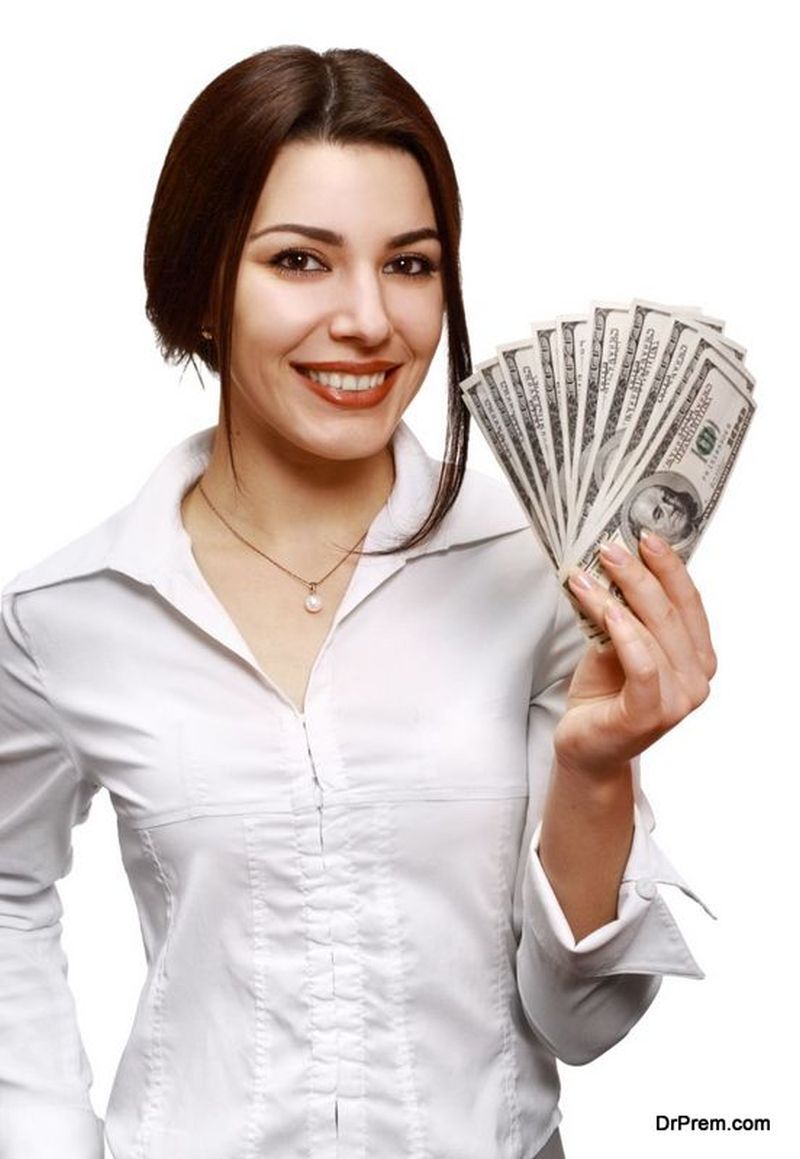 Budget is a major determinant deciding the brand and the model that you buy. The prices for window vacuum cleaners vary from affordable, budget cleaners to more advanced premium ones with additional features. You might be required to do some research here. Assess your needs, cleaning frequency, location, etc.
Understand the various features of both low-priced and premium ones. What are the features you need, and what can you do without? Once you've decided, it will be easier for you to decide which one you'd like to go for as per your needs. 
2. Battery Running Time
The last thing you want with your window vacuum is the battery dying out halfway through the cleaning process. If you have too many windows and glass doors that require frequent cleaning, you would want a vacuum with a decent battery.
Look for a device with a minimum running time of 25 minutes on a single charge. There vacuums with longer running times as well, but they cost more. Also, consider the battery quality and charging time. You don't want to be stuck with a device that runs for 15-20 minutes but takes hours to charge. 
3. Cordless or with Cord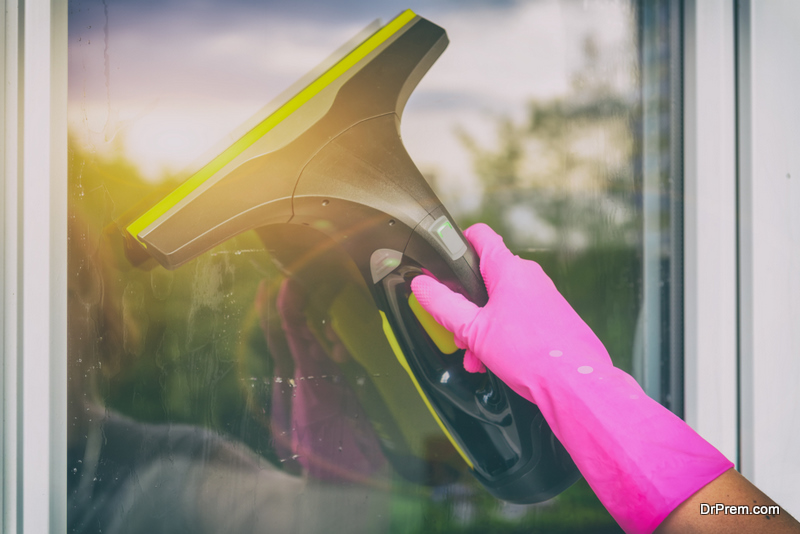 Cordless machines give you the freedom to move between rooms without the hassle of having to drag the machine with a cord around looking for a socket wherever you go. 
4. Head of the Machine
The shape of the head of the device is essential as it determines its effectiveness. Window vacuums are available with heads of different shapes and sizes for windows of different sizes and cleaning needs.
Premium devices offer swappable heads, which is great if you have windows and doors of different sizes and types. To reach the nooks and corners, you need a head shape that can reach the areas and vice versa. Therefore, it is crucial to consider the window shape and measurement before purchasing a window vacuum cleaner. 
5. Handling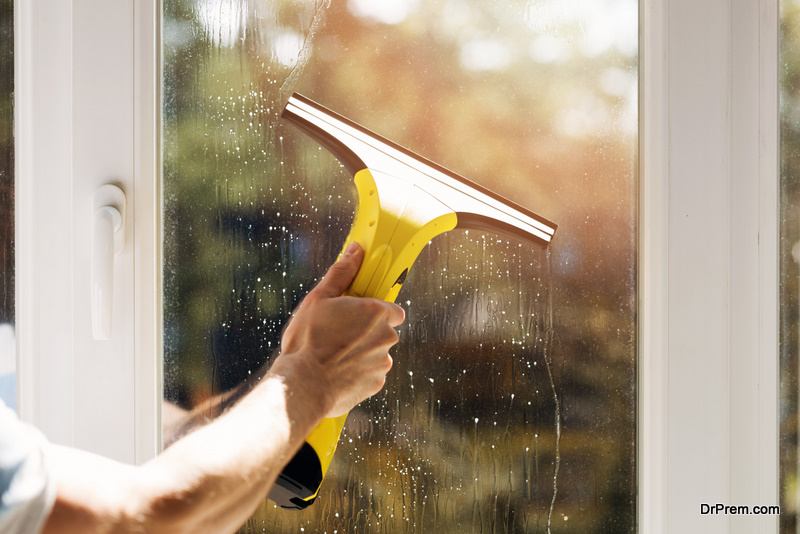 Cleaning windows require a lot of hand movement. The best window vacuum should allow you that kind of movement. You should be able to access the innermost corners and crevices. Check the handling before you buy it. 
6. Reviews
Most importantly, do remember to check out the window vacuum reviews online. Read detailed reviews. They should tell you a lot about its performance. Of course, not all reviews online are trustworthy, but they should be enough to give you a rough idea.
You can check out online, ask for a demo at the stores, or even ask your friends and neighbors who might be using it. The idea is to make an informed decision and be confident about the product you're buying. 
How to Use a Window Vacuum
Window vacuum is one of the must-have household appliances today, especially since it allows you to have squeaky clean windows without calling in a professional window cleaner to do the job. It is a small portable device that is easy to use.
The usage of the window vacuum cleaner differs from brand to brand and model, and hence read the user manual before using it. However, here are some basics:
Assemble the device as per the manual.
Allow the device to charge completely. Once done, unplug the device.
Apply a glass cleaning solution to the windows to be cleaned. Wipe it off with a microfiber cloth.
Turn on the vacuum cleaner to suck up the dirty water and soap. Swipe it top down. It's just a matter of minutes before you have gleaming windows.
Therefore, a window vacuum is indeed a useful appliance. It saves you the hassle of cleaning your windows yourself or saving the money you would otherwise spend if you were to call a professional to do the job.
Assess your needs, understand the different types of window vacuums available in the market, and go ahead with the purchase. Invest in the best unit that promises performance and value. It will save you a lot of time and money in the long run.
Article Submitted By Community Writer