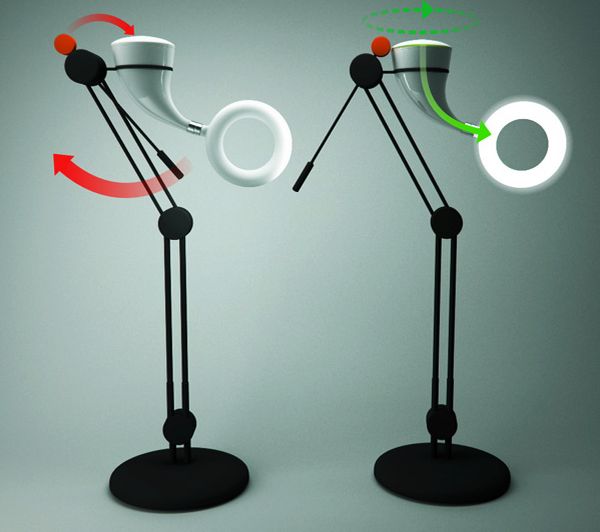 Tired of managing and dealing with open cables and wires? Always worried about the safety of your children?
Say hello to the 'ZEN light' which promises to free you from plugs and cables, and eventually of all your worries forever. Wondering, how does it work? Andrej Cverha from HANGAR Design Forge has designed the light in such a manner that it doesn't require any external power source. Yes, it generates power on its own via a 'magnetic engine'!

And if that doesn't appeal to you, take a look at the sleek design and setup. The curves stand apart in the modular design and the light in itself can be compared to a modern art piece. Well, that's just another way to look at it – a decor piece that lights your life, that too without any hassles!
Via: Yanko Design