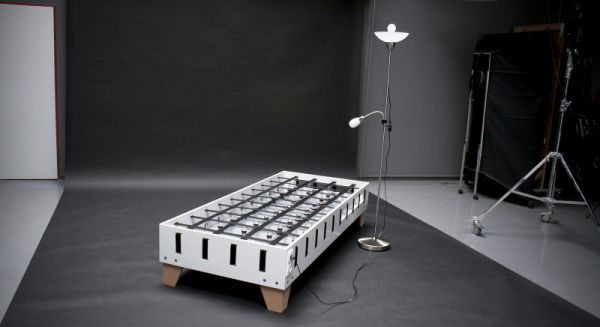 The concept
An Italian designer, Join Massimo Vignelli, has crafted an extraordinary bed that has linear electric generators in place of spring inside the mattress that produce enough energy to lighten a lamp that can be plugged into the frame of the bed! When you look at its frame, you'll find it quite ordinary, and this is what attests the singularity of the concept.
Green features
This amazing bed utilizes your movement on the bed to produce energy. So, the more you move, the more energy you generate. The energy will then be stored in a charging device which can be used at your disposal for lighting up the lamp. However, it goes without saying that TiZ brings to us a novel and eco-friendly concept giving a different meaning to easy production electricity at home.
The limitations
However, this novel and 'green' concept is still at the production stage. It cannot be accurately said about the amount of energy that can be produced by the TiZ Bed or even about the actual cost of the bed once it becomes commercially available. However, with the current technological expertise – it is presumed that the amount of energy produced by this bed would be nominal as on an average there tends to be lesser movement on a bed.
Via: Zac&Co.