Getting a bit of Africa into your own backyard or poolside is definitely a thrilling proposition. Thanks to designer Roland Vlaemynck, it is also a very practical one today! The modular and mobile, umbrella and gazebo that he has designed are ideal for a sunny day.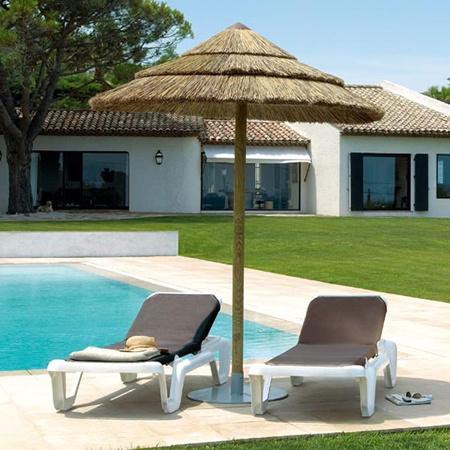 The umbrella is a simple construction and consists of only the base, the pole and the thatch. It has been constructed from highly durable materials which are resistant to the sun and rain alike. It is also lightweight and can be easily moved around. Whether it is for a cafe, a home, a hotel or a resort, the umbrella is perfect way to shelter two lounging sun beds.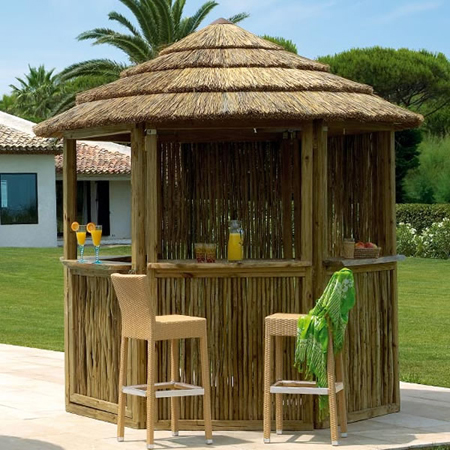 The gazebo will add style and panache to any poolside with its mini-bar, drinks lounge and easy, high stools. The construction, again, is light and durable, made from bamboo and cane. The thatch on top is weather-proofed completely. You can rest assured that the African gazebo along with the umbrella is sure to bring in a whiff of nature to any urban environment.