At first glance, it appears like a mega clay-modeling DIY project for a child. However, the "quartz chair" is a contemporary armchair that draws inspiration from nature. Biomimicry, an eternal source of innovation and inspiration, has resulted in this functional piece of art by Davide Barzaghi collaborating with CTRLZAK, the Greek design studio.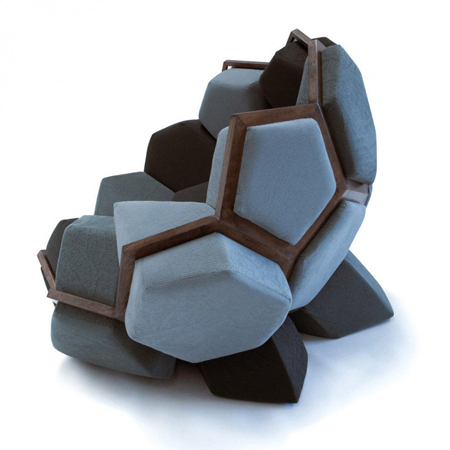 Naturally occurring quartz indeed has this kind of crystalloid appearance. The armchair has been constituted by several geometric blocks, most of them pentagonal and hexagonal in their sides, which neatly fit into a curving frame. The frame is made of light wood while eco-friendly fabrics cover the cushioning shapes. These fabrics arrive in various natural shades giving the chair a cool look and finish.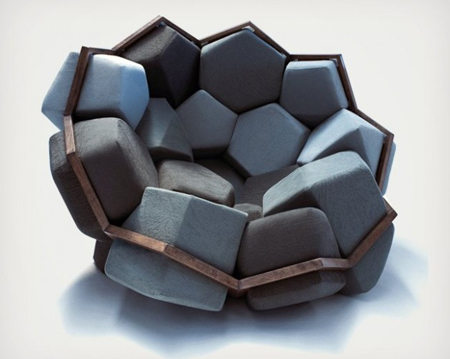 The base of the chair is made from quartz-like crystals that are long and semi-ready.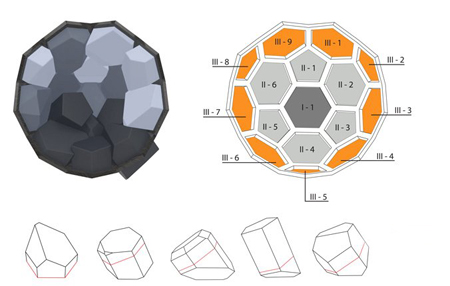 Thus, overall, the armchair indeed lives up to its name and is definitely a comfort with its ergonomic design.