Many times, we come across a lot of stuff in our houses that's not capable of use anymore but can't simply be thrown away since it can make for good decorative material. The problem is, we don't really know how to put it to good use to create fancy home décor stuff.
These can be wall arts, table accessories, practical DIYs, and many more such ideas! Which is why we have created a list of 7 trendy and stylish best-out-of-waste ideas for home decoration that you can practically pit to use right away. These ideas are tried and tested and work best if you know how to give it the right look.
1. Bottle cap decoration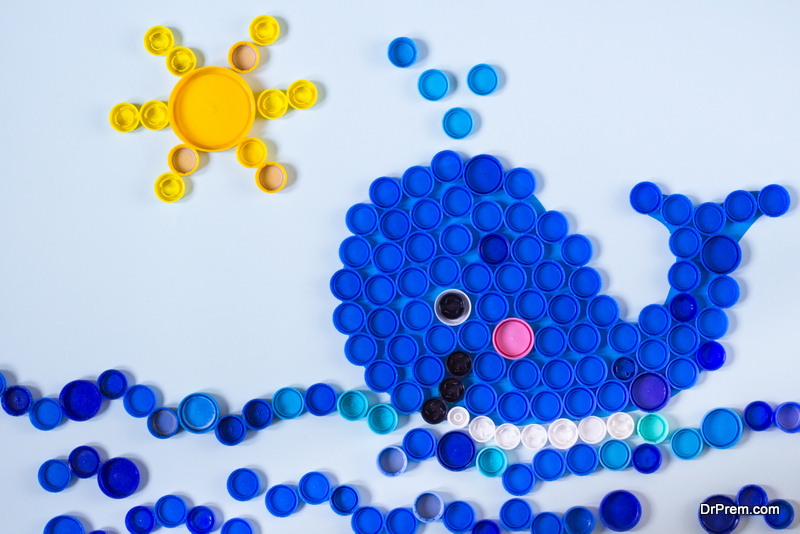 Bottle caps make for one of those excellent best-out-of-waste ideas for home decoration. Be it your table showpiece, wall art, mirrors, or even if it just simply decorating your cupboard, bottle caps can come in handy practically everywhere.
If you want to hide the 'real' identity of your bottle caps while using it in art, then paint them up in a trendy coloured pattern according to the design you make and the interior of your home. Using waste products to create showpieces of bottlecaps like chain-like structure or floral patterns is one of the most practical ways of putting bottle caps to use.
2. Waste coloured card fencing
This technique is one of those best-out-of-waste ideas for home decoration, which will not just improve the overall look of your home but will also give it a totally new attractive vibe. Cut out old coloured card paper in the shape of a single unit that forms a fence. Keep the size about 20cm in length 10 in the width, the length tapering into a triangle at the top.
Make multiple such units of different colours and align them alongside a wall on the floor but keep a little gap between the fencing and the wall. Use this gap to hide all your cables and wires that spoil the look of your home by lying all around in plain sight. Make sure you use stiff card papers or cardboards for this technique to avoid having them stooping and falling.
3. Denim napkins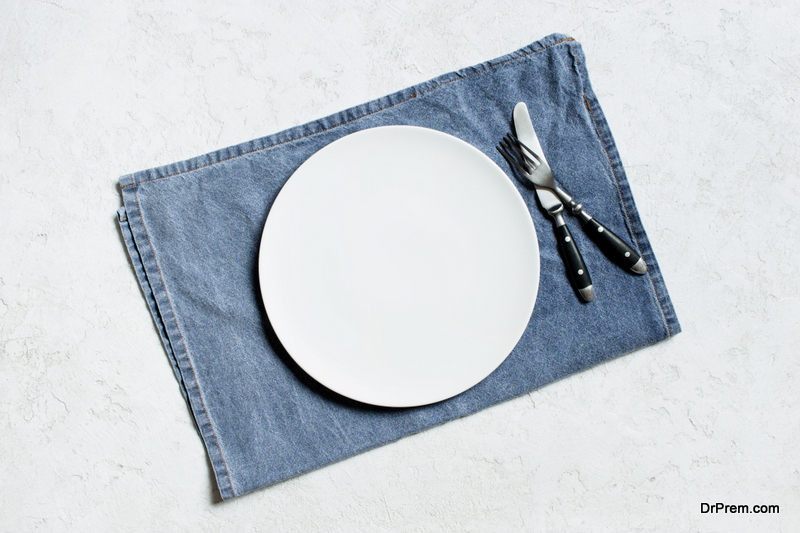 Cut out an old denim jeans or denim jacket in rectangular shapes to create denim napkins. Not only is worn out denim soft enough on the skin to be used as a napkin, it even looks really classy and elegant. Use these table napkins for spicing up the look of your home in casual get-togethers on your dinner table, and you will soon be receiving compliments and praises from all everyone around.
4. Lotion bottle holder
This technique of using waste products to create showpieces works best for medium-sized lotion bottles. Once you are done with it, cut it from the middle so that you have the basal part intact. You should now have a cup-like structure in your hands. Decorate this piece of the lotion bottle with colourful paper or card paper and tuck it on the wall in one of the corners of your room.
This is not just one of the best-out-of-waste ideas for home decoration, but also quite practically useful too. This can now be used to place your phone charger, your phone while its charging, keys, or earphones. With proper decoration, this will not just improve the look of your home but will also come in handy for keeping things that you usually misplace.
5. Toilet paper roll decoration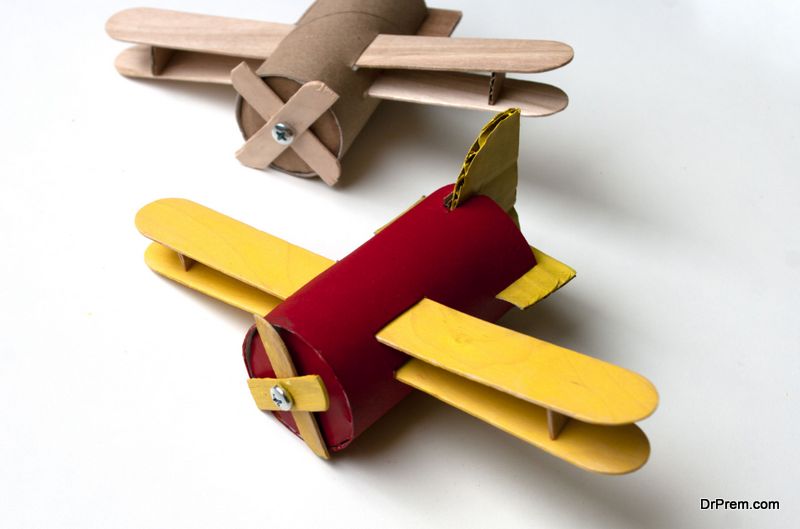 A bunch of empty toilet paper rolls doubles up as a good raw material for a lot ofbest-out-of-waste ideas for home decoration. You can use this by creating a variety of shapes for decorating the walls in your bedroom or living room. Bend the roll in half across its length to create a leaf-like shape when viewed from the top.
Use this shape to make floral and leaf patterns, or shapes of any other design that piques your interest. Paint these rolls to give out a colourful and attractive design in the end so that your wall ends up looking much prettier than before.
6. Cracked plates wall art
If you have cracked ceramic plates that you can no longer use, use them as wall art for your living room, improving your interior decoration by several notches. It's simple. Just hang up a few of your cracked plates on the wall in a pattern that sits well with the different sizes of the plates, and you are good to go!
This is one of those best-out-of-waste ideas for home decoration that works the best if you have plates that show a couple of visible cracks. Make sure you hang them on an empty wall so that they stand out better.
7. Wine bottle lights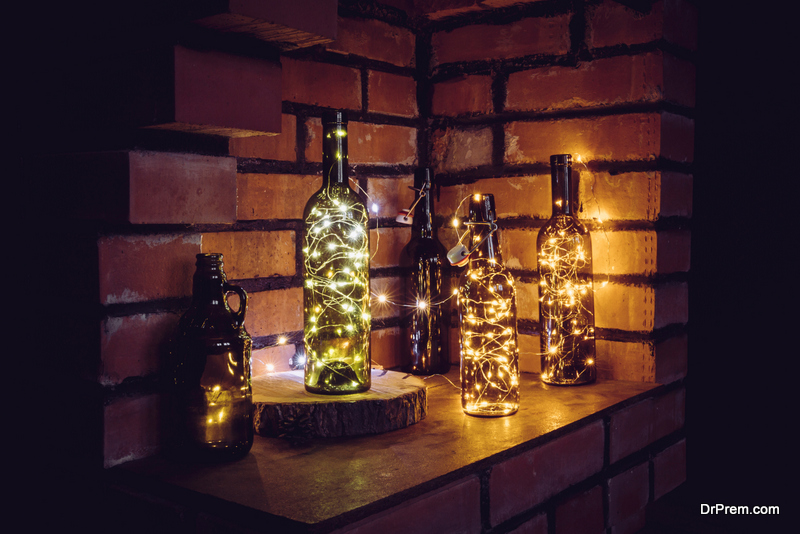 This is, by far, the most commonly used and the most practical of all best-out-of-waste ideas for home decoration. This works best for putting waste wine bottle or glass bottles to good use. It is better if these glass bottles are coloured. If not, you can place coloured lights in them to give out that classy appearance.
Hang a bunch of them in one corner of your bedroom suspended freely from the ceiling by a thin wire, after placing lights of different colours in them. You can use this as a midnight lamp or simply just a colourful light meant to illuminate your room and for improving your interior decoration.
Conclusion
Best-out-of-waste ideas for home decoration are everywhere, you just need to have the knack to look for them. Also, you can even come up with your own innovative designs using other waste materials lying around the house for spicing up the look of your home by a couple of notches.
Don't forget to give these best-out-of-waste ideas for home decoration a personal touch by creating those designs that align well with your personality. Yo needn't be a creative artist or a professional to look for ways to improve the interior of your home. More often than not, simple and practical ideas do the trick!