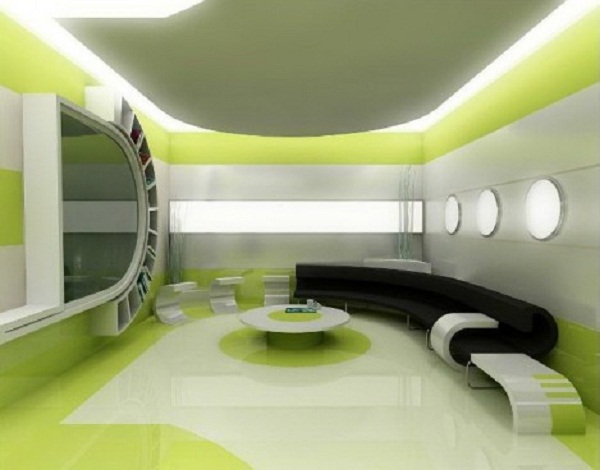 Living rooms are the gateway to your house. It is a place where you entertain guests and spend time with your family. A well planned living room can literally give the entire house character and verve. Simple and minimalistic designs with clean lines are really soaring on the popular charts. There are also a number of futuristic and sleek units in the market. People who like hip and trendy setups should go for these. While the unfussy and laid back organizations are for people who prefer comfort over appearance. A few nifty living room layouts have been compiled below.
Boconcept contemporary living room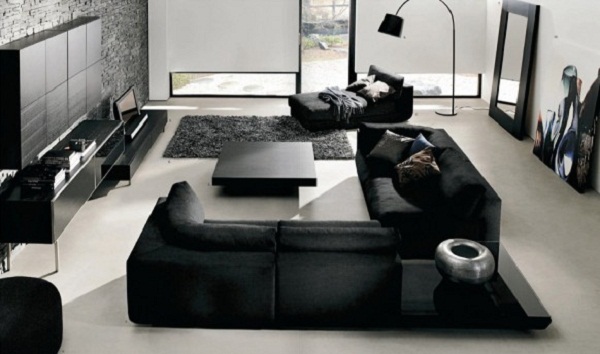 This structured layout in neutrals will look good in modern and contemporary homes. The furniture is minimalistic and swanky. Most of the pieces from this Danish furniture manufacturer have soft hues like white, black and brown. The couches are plush and mushy. The layout is not only sleek, but also very comfortable and functional. Care has been taken to chalk out conversational areas and tables have been placed cleverly close to sofa sets. You can entertain formal guests in this set up or sprawl about on the furniture when you are alone.
Modern contemporary living room by Tumidei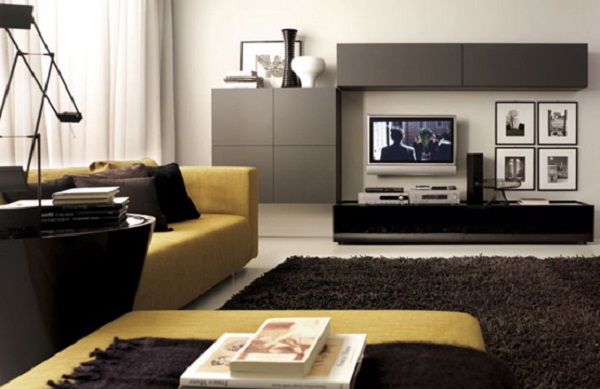 Muted shades of white and brown have been predominantly used in this plan by Laltrogiorno of Tumidei. However, the designer has not restricted the palette to bare neutrals. The rooms can have a dash of gray, silver, red or yellow to liven up the demure backdrop. The metallic details incorporated in the set up give the room a futuristic edge. The furniture and free standing cabinet have clean lines. The fleecy rug thrown on the floor lends a cozy look to the room.
Modern living room from Mobili Spa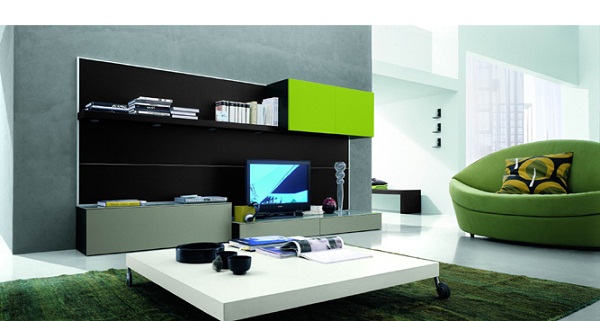 Gone are the days when you daubed your living space with only subdued hues. The latest trend is to energize your room with colorful tints. Here is a progressive design with vibrant colors. The splashes of vivid colors incorporated by the designer do wonders to brighten up the otherwise dim background of the room. All the furniture pieces stashed in the room have a streamlined design and neat façade.
Wonderful contemporary living room set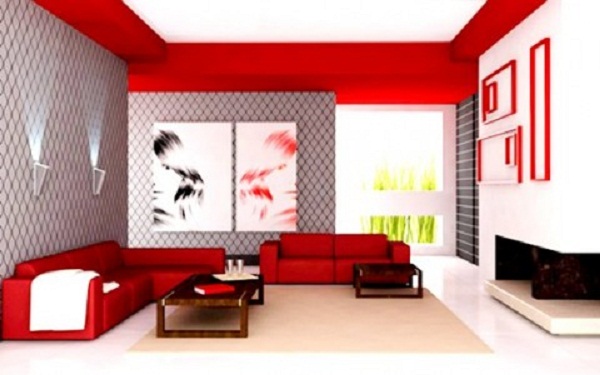 If you are bored of the old-fangled neutrals, then take a look at this colorful and dazzling living room unit. The entire layout is neat, clean and wispy apart from the bright pops used in the room. They perk up the room giving it a snazzy appeal. Vivid hues like red, orange, green and yellow can be incorporated into the setup. The rooms can have orange pillows, red sofas, purple recliners or sunny yellow wall accents amid a light toned setting.
Amazing tropical contemporary living room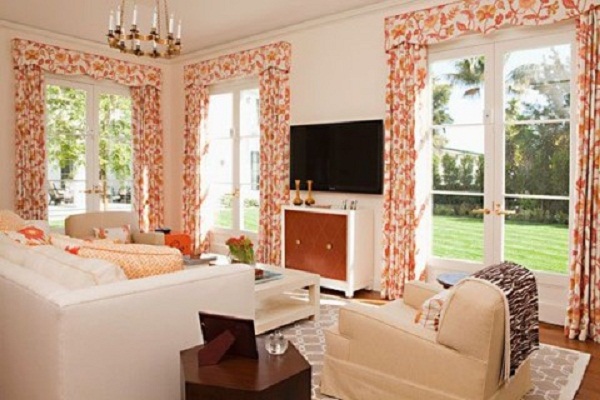 An avant garde and invigorating design inspired from tropical surroundings. Pronounced prints give a heady punch to this room, which is mostly done up in plain solids. The heavy-set pieces of furniture have a stately appeal. Two hulky armchairs placed next to the full sized sofa make a very comfortable seating area. You will really enjoy sipping your evening tea in this serene and peaceable arrangement. The setting has an uptight and pristine look of the bygone days.
Living room interior design concept by Karim Rashid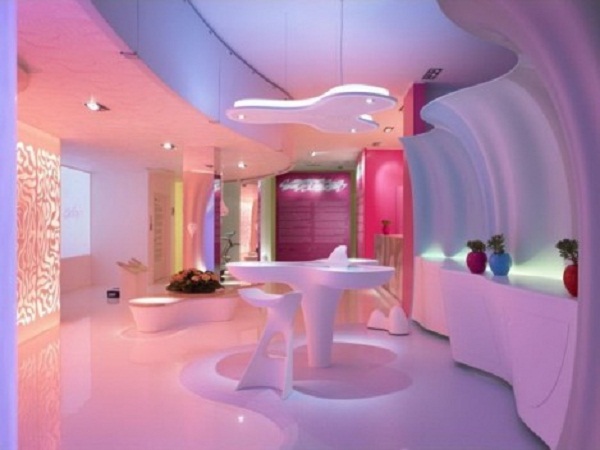 This is a luxurious and futuristic haven with soft angles and curvy lines. The furniture seems to magically emerge out from the walls and floors of the room. You don't see the straight and structured lines or bends anywhere. Time will just whittle away in this soft, fluid and neoteric living space. The flowy smooth edges make it easy for people to walk around in the room. The accent lights illuminate the interiors without being too overpowering. The resulting ambiance is soft, restful and peaceable.
Stylish elegant contemporary futuristic living room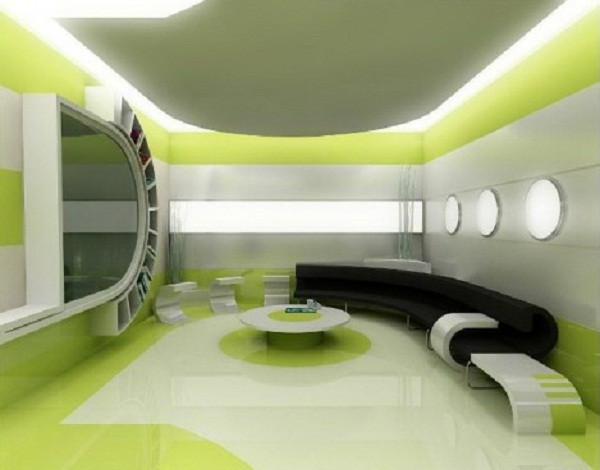 A jazzy and cutting edge design splattered with vivacious hues. You will feel like you are in an underwater submarine or onboard a space ship headed out in the cosmos. This out worldly design is for quirky minds who are bored of the chic designer living room set ups. The furniture has been laid out along a curvy line with a table in the center. The one seater stools, wide bench and plush sofa bear a curvy and bowed bent. Although the setup is futuristic, it is also posh and inviting. The circular mirrors look absolutely smashing.
Contemporary long living room bench design by Sybarite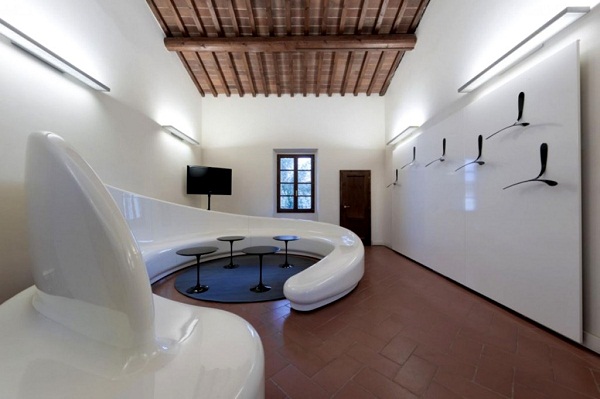 This rustic meets new-age display will leave you floored. This set up will definitely grab eyeballs, hence it is a good choice for public places. Set it up at a mall entrance, hotel lobby, office reception, airport counter or a waiting area just outside a restaurant. The spacious seat can accommodate a lot of people without anyone jamming into the person next to them. There are enough tables in the middle to rest down your coffee mug or sign a document. The ultra modern bench installed in here is known as Archetto seating. It is from a London based contemporary furniture studio called Marzorati Ronchetti.
Modern contemporary living room design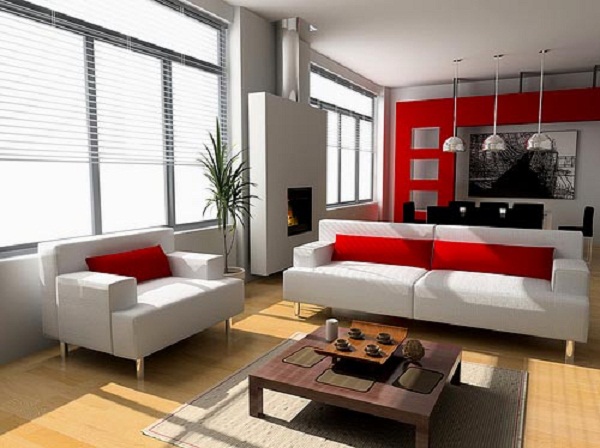 The structured sofa and chair with a low coffee table in the middle is a really cozy set up. This modern room, however, does not have a bare look. It is filled up with a lot of interesting trappings and accessories, which give it a hint of drama. The metallic ceiling lights dangling over the sofa are interesting, while the window blinds have a cosmopolitan appeal.
Modern sofa living room designs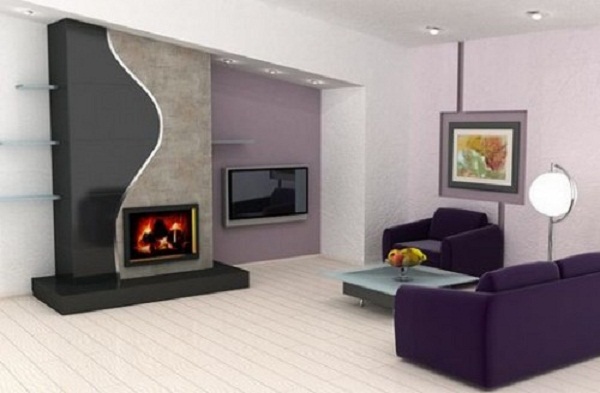 Colorful bits and flowy curves set this room apart from the standard minimal designs loaded in the market. Glass and metal pieces render this unit a ritzy look. The sofa and couch are real snug; you can reach out to the low coffee table easily when you are seated here. The open shelves and wall mounted equipment give the room an open look. The high spot of the room is the stone washed black and gray wall.