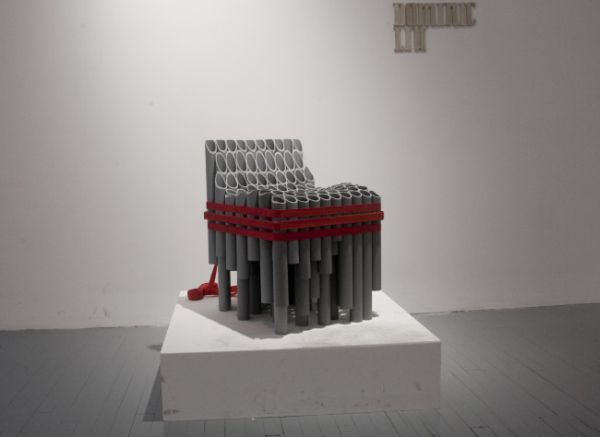 Comfort has taken another name and shape with the HT Tube Chair. Designed by Canadian multi disciplinary designer Dominic Liu, the chair has been made with a number of industrial tubes. While the piece of furniture carries has an undulating surface, maximum support is granted to the edge of your back. With a gentle slope to support your back, the Tube Chair is simple amazing.
Being an industrial revelation, the chair has been crafted with a unique concept. Held together by a ribbon, the tubes have all been placed together to form a chair. Thanks to the different shapes and sizes, the chair looks a piece of art in itself. Merging two different relief patterns, the chair's ultimate design fuses aptly with your surroundings, thereby, lending a smart look to your house. Made up of 124 pieces, the tubes measure about 1 ¼ and are 130 feet in total. It's a surprise why no one else was able to come up with such a brilliant, yet simple and aesthetically pleasing idea before.
This chair has a raw look to it, giving it a very simple and rough image. If more color and texture added, it can turn to be a great looking piece of furniture. In other side hope it satisfies the actual comfort factor. However the idea of using Industrial tubes to bring home furniture certainly wins the hearts of many, certainly deserving an applause.
Via: DominicLiu