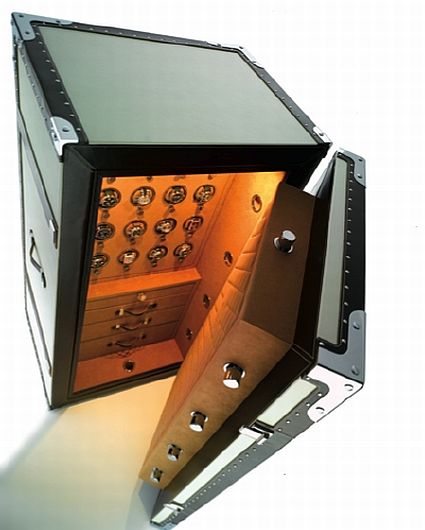 This one would have fluxed even pink panther and considering the burglaries that have hit Beverly Hills. Of late, it would be a good move to get this innocuous looking luggage trunk safe. Dottling Bel-Air safe has been credited with combining finest materials with cutting-edge technology.

The personalized factor lets you get it customized as per your requirements, with shelves, racks, lockable drawers, jewelry compartments, mini bars, watch collector cabinets or watch winders, gun cabinets, humidors or just about anything you can think of in the list of your precious items.
What makes it so safe? It uses patented armor plating containing vulcanized hard sinter ceramic stones with a hardness grade of 9 (out of 10). Most of all it meets all insurance requirements. Its sure to give you a run for your money and a truly bad day to those hoping to rob you of it.
Source: Luxury launches