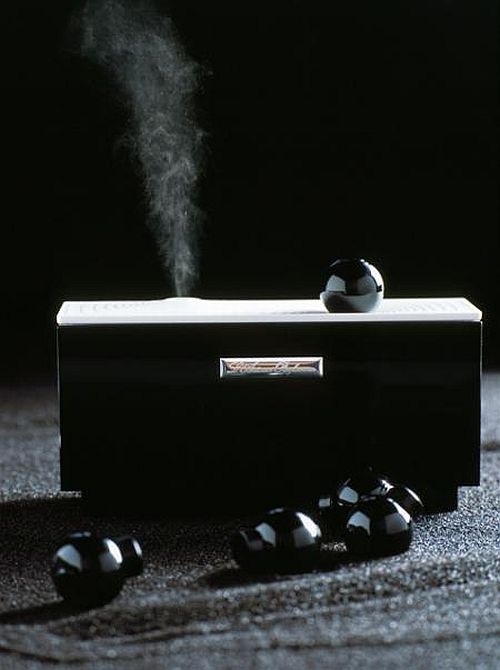 With the climate turning humid, even fresh air seems moldy, yet you need not worry for you can get yourself the latest L'Artisan Parfumeur, a unique Chez Moi home perfume diffuser system.

The design, as you can see, is sleek and effective and yes, it takes just over three minutes to fill up a fifty square meter room, that too with natures tempting best.
Perfume seems to emanate in an original manner with this system through special black glass beads, which contain scent.
There are five fragrances currently available including four drawn from L'Artisan Parfumeur's most popular scents and one created just for the Chez Moi. Mure Sauvage, Cedre Bleu, Mimosa Marin, Interieure Figuier and L'Ambre.
You can turn the diffuser on and off, but you'll need to clean it before switching scents.
It works on AA batteries and scents the room for 10 hours. It is likely to set you back by $230, and the fragrance beads are $20 each, at L'Artisan boutiques.
The manner in which this fragrance captures nature's senses is well worth the price!
Source: Sybarites