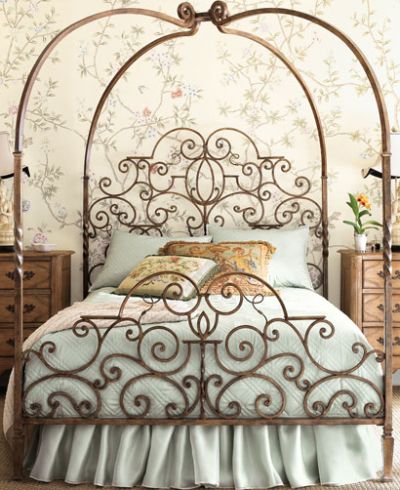 Planning your bedroom for your newly wed bride? Why not do it in a fanciful manner that's no less than a fairytale and make your bride feel like the princess from the Romantic era.
Here is the sumptuous and lavish Tuscany Canopy Bed brings dreams to life, from Horchow's Tuscany Bedroom Furniture collection. He curvaceous body in iron and the decorative wok on the footboard make this one an object to desire that's delicate in looks and sturdy when it comes to durability at the same time.
The rustic black look takes it back to the classical era of Italy. It's available in king and queen size, and the latter is priced at $1,739.
via: Trendir