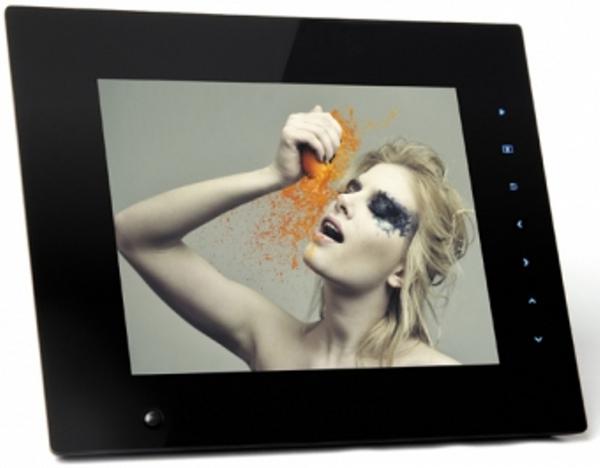 In sync with the tradition of our technological innovations, it's no surprise that we have come up with digital photo frames. But yes, it's really very exciting to hear that NIX has designed motion-sensing photo frames. The moment we think of digital photo frames, the first thing that comes to our mind is why to waste electricity in digital photo frames when no one is at home to look at those! In response to this query, NIX has come up with motion-sensing photo frames.

The motion-sensing photo frames can detect human presence and automatically gets turned on. The special sensors in the frame enable that to get powered and display the photographs stored on the device. Similarly it gets turned off when there is no one around. It operates on a rechargeable Lithium-ion battery which is well replaceable. It has an 8 inch ultra sharp high-definition SVGA LCD screen (4:3) of 800×600 Pixels. The user simply has to take the memory card from his/her camera, insert it into the frame, and transfer the images directly to the frame's large 1GB internal memory. The frame is capable enough to resize the photos to the optimal size. You can store about 8000 images on the internal memory. You can also connect the frame directly to your PC and transfer movies, music or images. Its ability to play almost all MP4 and .avi formats makes it a portable media player.
We should thank technology for creating such a home accessory, especially useful for people who forget to turn off the appliances while leaving. What better can be expected than a digital photo frame that saves your energy-bill by 60% and at the same time solving its purpose!! This can also be one of the best gifts for the technophobes. It is quite ideal for business purpose too, to grab customers' attention. Its best use can be seen in hospitals to remind the employees of hygiene tips.
NIX motion-sensing frames are available in two different sizes – 8″ and 12″. The 8″ frame costs $99.99 whereas 12″ comes in $139.99.