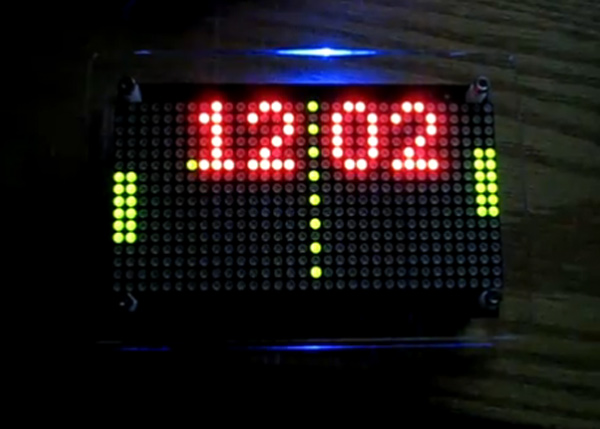 What is a DIY pong clock?
I am pleased with latest technologies as they are really a treat for us due to their amazing features. DIY pong clock is one of them. It is a unique time piece which comes with an ultra hacker and can even play a game of pong, advancing a time when one part loses a point. The LED matrix display of the clock runs on an Arduino controller and the LED lights gives it a classy look. The clock is released by a hardware hacker Limor Fried (Ladyada) of Ad fruit industries.

Tools used for making the DIY pong clock
The creator has used some basic soldering and hand tools to assemble the gadget. You can install the parts yourself. It should not take more then 2-3 hours to put the things together. It comes with a separate battery-backed RTC to design the enclosure so you can program the clock once it assembled. It also includes an AT mega 328 processor with an Arduino stk 500 boot loader for easy hacking.
Usage of clock at homes
If you are planning to get this clock for your home then you must know how this actually works. This dual functioning gadget is quite useful as it can do two things at same time. You can also use it as an alarm clock which is also very efficient.
Estimated cost
The estimated cost of the wise pong clock kit 3 is $62 (USD) and if you want Sure Electronics display then the total cost will be $92. You can get the clock under $100