Modern furniture pieces are constantly changing their shapes, sizes and concepts to feed ever-growing and perfectly dynamic desire for taste, style and theme of décor conscious furniture enthusiasts. Here we offer a list of creative furniture pieces, each of which is sure to add a touch of style to your rooms.
Biometric Fingerprint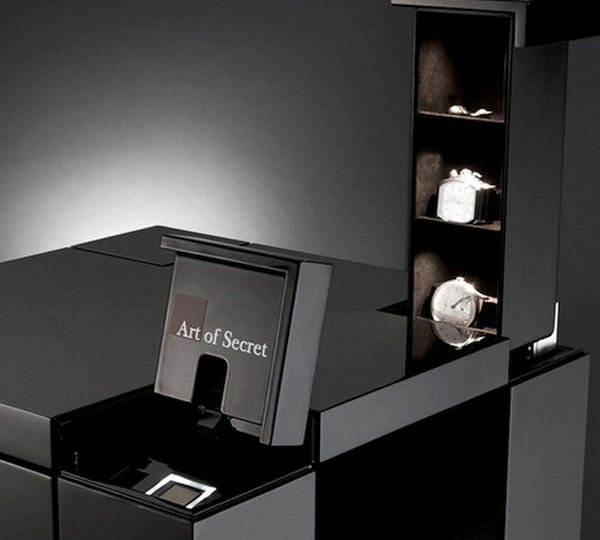 Biometric fingerprint is a working piece of furniture made up of costly wood and alcantara. The piece crafted with elegance contains three secret drawers and the amazing technology makes this furniture piece a hot favorite for connoisseurs of rare and exquisite furniture pieces.
Bike Shelf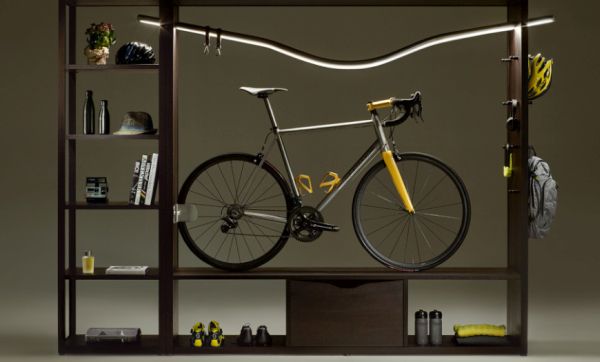 The bike shelf is a novel concept in the world of furnishings and decor. You many have heard of bookshelf but I bet not many of you are acquainted with the bike shelf. The bike shelf has drawn inspiration from the bookshelf idea, turning it into a fulgent exhibition stage. This tidy piece of furniture has a modular structure. It displays your bike and its accessories in the most graceful way.
The elegant piece of furniture is made from Oakwood and stainless steel. The Oakwood comes in two brilliant colors – the shining natural matte finish and a dark and graceful African rosewood tinted shade.
The following measurement details would help you while conceiving the structural design. The powerful stainless steel clamp houses any wheel and handlebar size and measurement. The lower chambers and wooden drawers would shelter your bike doodads. You can use stainless steel clothes rack as handlebars to hang your biking gear, for example your jacket. Design your bike shelf with eight Oakwood stanchions that you can run through the holes on the side panels. Now try your construction skill and luck. Bingo!
Kodama Zomes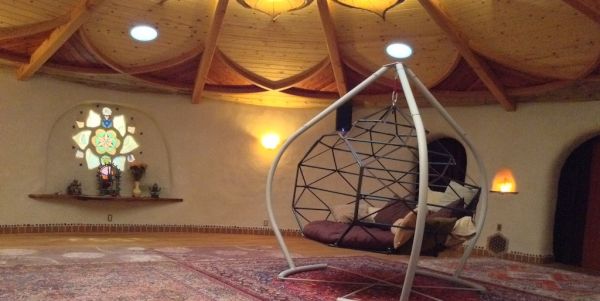 Kodama Zomes are a tasteful mix of art and engineering – themed around sacred geometry and human proportions for promoting concepts of comfortable living. Originally designed by a structural engineer Richie Duncan by applying the latest 3D software, the Kodama Zomes looks like a birdcage where within the caged structure your hammock is suspended. It comes fitted with colorful cushions folded around the sides of the cage and laid on a flat couch to sit or lie down in relaxation for enjoying the natural breeze bathing you fresh with a new lease of energy.
The name 'Zome' comes from a combined form of Zonohedra and Dome. Kodama Zomes help you connect with nature through structurally designed hammocks and suspended geodesic seats and beds to relax and enjoy right in the middle of your backyard or garden in the company of family members.
Kodama Zomes further flaunt a powder coated steel structure, durable and weather resistant grade polyester webbing, custom mattress and cushions, a storage cover and marine grade stainless steel hardware
Moon Chaise Lounge by Lina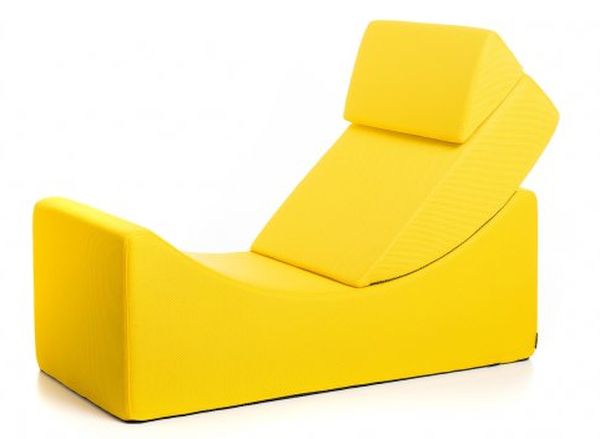 Moon Chaise Lounge is a piece of stylish furnishing for lying down and sitting to relax. It could also find use as a low table. Flaunting a neat finish, the overall design of this furniture piece would certainly elevate the quality of decor of your living room.
The Moon part fundamentally composed of two separate units is fused together into a single block. When you wish to stretch your legs, you can turn the Moon element into an easy chair just by moving the upper part as a backrest. Moon elements can be combined to give you different furnishings compositions depending upon the number of elements you want to select. With two elements, you can construct a sofa and with four, you might well design a cozy bed.
Moon elements are easy to handle and maneuverable. The different parts can be placed in different orientations to give you innovative ideas for using them as awesome furnishings. These elements further come in removable and washable padding textile of your choicest colors.
The Moon Chaise Lounge can be placed in a hotel lounge, in front of TV stands, in office reception, in children's room and even in outdoors like in your garden. They enhance our lifestyle and comfort level.
Futuristic furniture design of Joseph Walsh studio: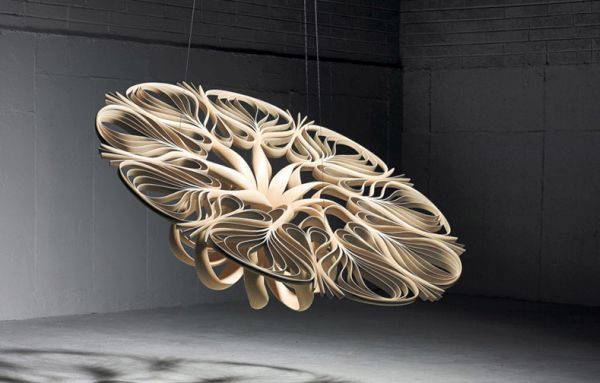 These cutting edge furniture conceived by the Irish designer Joseph Walsh are very much connected to nature. Joseph Walsh likes to experiment with different materials. However, his latest furniture comes in an amazing blend of wood and resin. His furniture philosophy draws heavily from knowledge collected from famous furniture schools in France, England and Japan. Despite this, no one would deny the Irishman's original and innovative ideas for furniture design and construction. His furniture concepts are rooted in mythology and the alien world as his passion for materials is intense and profoundly rooted in the green environment.