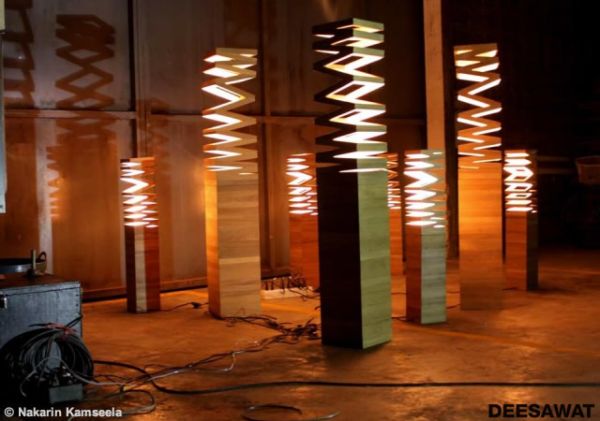 Nothing transforms a space like the right lighting. Floor lamps are one of the most commonly used light fixtures. Modern floor lighting not only brightens a room but also creates a unique ambiance to a surrounding.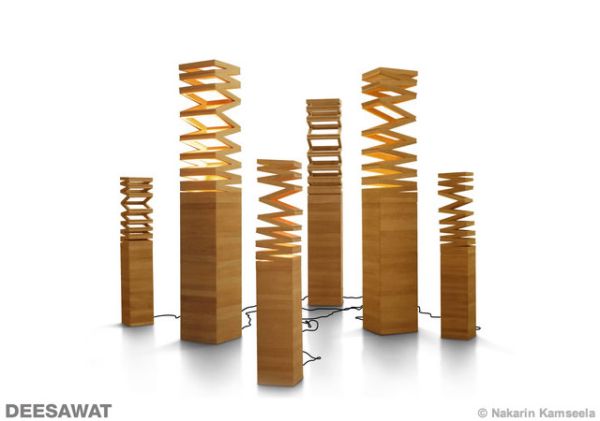 Designer Nakarin Kamseela has created and produced an extraordinary floor lamp called Up in Italy. The feature that makes this lamp all the more special is that it is eco-friendly, which means the new and fresh product is totally harmless to the environment.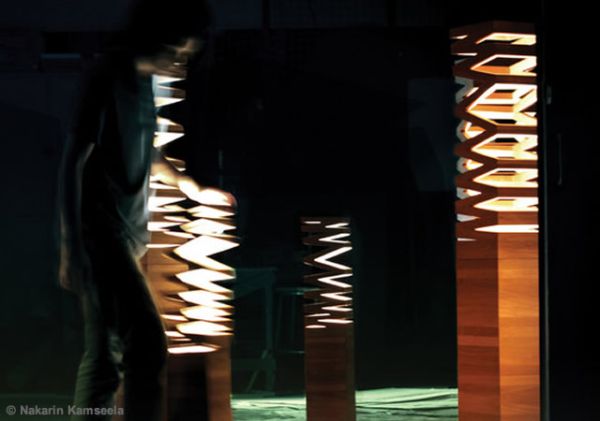 This lamp has been carved out of tiny pieces of teak wood, scrap and waste accumulated from large-scale production and has been tastefully designed to give just the right amount of light required to illuminate the room. The impressive design of Up is inspired by the different shapes of fireplaces, which thereby gives it a natural as well as authentic look. The lamp casts a soft light that creates a magical atmosphere as well as fascinating shadows that is sure to leave you spellbound.
Up is available in various shapes and sizes, so choose the right one that suits your interiors and bring home a product that will not only beautify your room but also give you the joy of contributing toward a greener and cleaner environment.
Via: Theclosetit