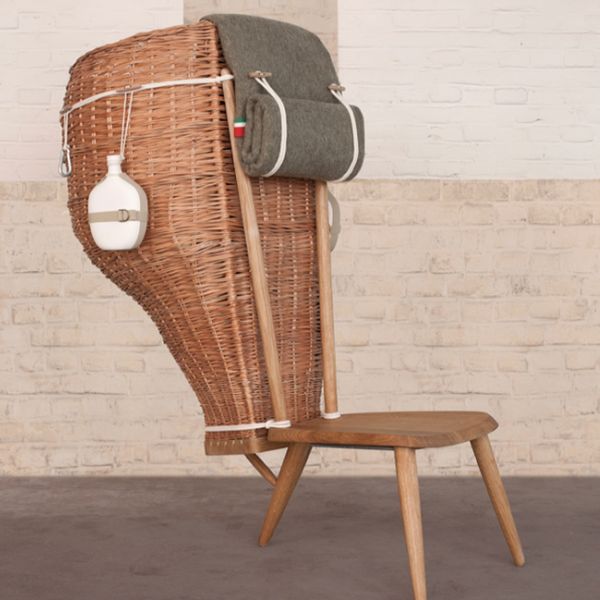 Formafantasma is a Danish non-profit organization formed by a team of two Italian designers – Simone Farresin and Andrea Trimarchi. Formafantasma's underlying concept behind all its creations is 'to design in order to improve life'. Their work involves a lot of experimentation and they try to balance design with art in order to create products in their trademark minimalistic style which is heavily detailed in meaning.
Formafantasma's latest creation, a chair called 'Domestica', is a furniture piece that conceals a vital part of rural Italy's past, taking you all the way back to the cereal farming Italian countryside and the World War 2 resistance. Domestica will narrate it all through sheer design and you only have to sit on it in order to experience that. The chair has a very unique and different look, with its nest-like back and low seat.
The back rest of the chair is made out of the traditional Gerla basket that was used in rural Italy by the farmers as a container (strapped to their backs) to collect their harvested grains and carry them back home. However, in some parts of northern Italy, the Gerla basket has become synonymous with the Italian resistance movements that was taking place in the rural areas during WWII.
The Gerla baskets, at that point of time, were used by the women in order to ferry food supplies and ammo to the partisan Italian soldiers that were working for the Allies. To add more Italian-ness to the design, there is a tiny Italian flag stitched on to the green woolen blanket that also works as Domestica's head rest.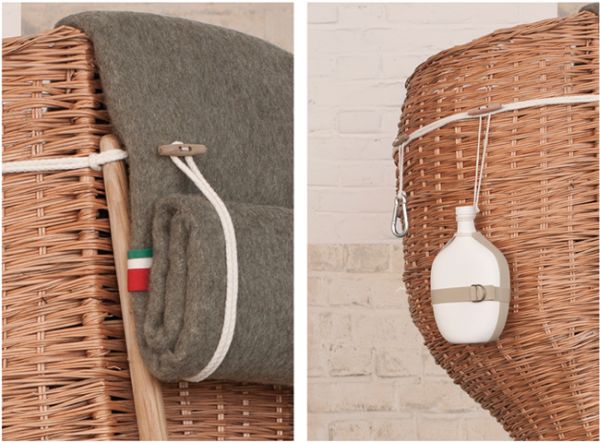 Domestica is no ordinary chair, as it looks entirely different but still looks very inviting. At the first look, you would probably doubt the functionality of the chair because of its bulky backside which might cause the chair to topple over should anything be kept inside it – but the design of the chair takes care of all such issues. The Domestica is a wonderful piece of furniture that tells a story and holds memories of Italy's illustrious past.
Via: FormaFantasma