Though initially it may be questionable to some, utilizing your garden furniture indoors can actually be extremely beneficial for durability, time and financial gain. It's completely understandable that some people may well object to the idea of the inclusion of outdoor furniture inside the home, but it's key to remember the main points that need to be considered when making informed decisions on how to furnish your space. Moreover, you must have an excellent entrance garden door to make it more appealing. You can read this post on purchasing the best doors online. The UK's premier retailer of quality garden and leisure buildings, GBC Group explain exactly why using furniture that's been originally made for the garden within your house can be a fantastic idea with many benefits.

Longstanding
Outdoor furniture is made to be much more durable due to having to withstand a torrent of ever changing and often bad weather conditions, along with the high levels of daily usage when compared to that of indoor furniture. If your household is known to be relatively active, or perhaps you have children, pets or both of the above, it's worth considering for the durability option alone.
Versatile
Choosing to have outdoor furniture inside the home doesn't mean that you're restricting yourself. If you have an outdoor building that also requires furnishing, consider storing your outdoor furniture in a way that the furniture can be utilized within the summerhouse or garden building. This is a great way to save money –  not only are you able to fill the space and create a more homely atmosphere, you're also able to store the garden furniture safely inside. Utilizing this particular versatile storage technique also makes it extremely easy once the good weather comes around, as you can easily move the furniture back outside for when the sun makes an appearance.
Easy to clean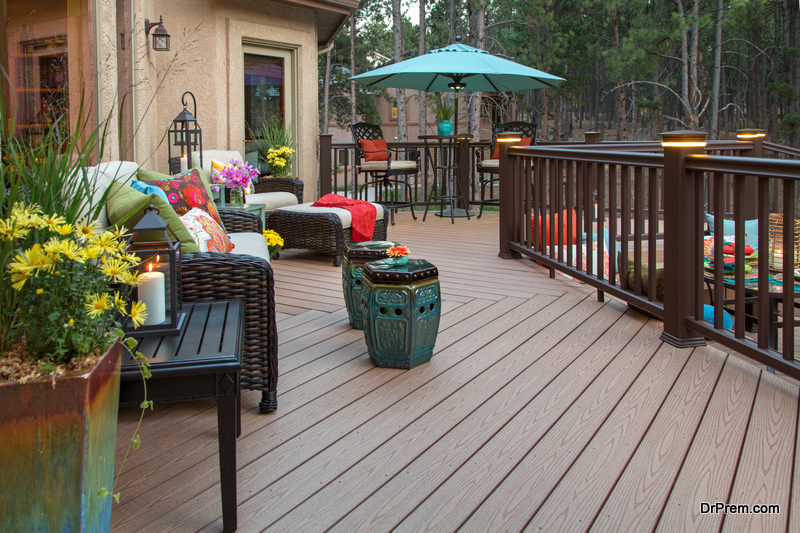 If you're not a fan of cleaning, having outdoor furniture in your home could well be the answer. Furniture made for the great outdoor tends to be designed to be waterproof in nature, often making them wipe clean as opposed to requiring a regular dust and polish. Not only this, outdoor furniture also eliminates the risk of water damage if any accidents were to occur.
Low costs
If you're wanting to furnish a room on a budget, outdoor furniture on most occasions tends to cost less than indoor furniture. By investing in outdoor furniture, you're not only able to create a homely, comfortable feel, but also have the ability to stay within your allotted budget.
Suits anything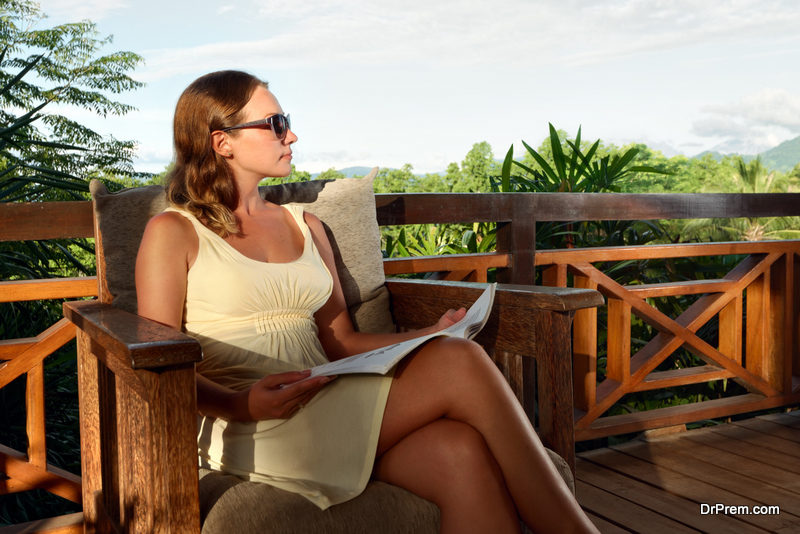 In most cases, outdoor furniture tends to have a more classic style and can suit most room's interiors. If you're considering utilizing outdoor chairs within a room, consider incorporating them into your interior style by popping a selection of color complementing cushions onto them. This will not only add an all-important touch of coziness to the space, but will also help to tie everything together and will support the creation of an overall homely feel.
Article Submitted By Community Writer