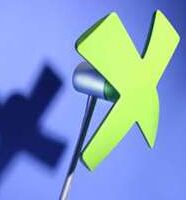 At times, you feel the need of a ceiling fan precisely at that very place that lacks any electric connection and you don't want to spoil your interior with any kind of special fittings to install a new ceiling fan. In that case, a cute fan like this Ventilux from Generate can help you.
This one is a chic fan that is really easy to adjust and installed any where. You can easily play with the wind direction and adjust it according to your need and choose between three speed levels, titled as atmosphere, breeze or storm…interesting! Isn't?
The cute and funky fan is available in a number of cool shades for $299.00 at Generate.