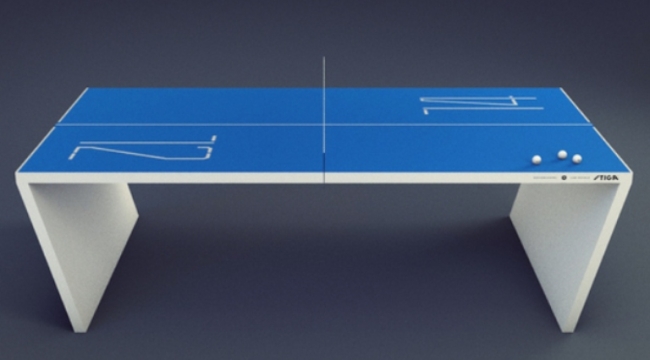 Concept by: Robert Lindström
After office or at spare times, people generally adopt indoor gaming for relaxation and healthy living. Ping pong is one of the famous indoor games that people normally resort to. But, imagine yourself discussing and arguing the rules and game play with a ping pong table. Don't laugh on this crazy thought, because product designer Robert Lindström has made this true. His intelligent concept ping pong table, 'Waldner' has so many smart and technosavy features that it will be no exaggeration to call it a next generation sports table.
What's unique
Equipped with striking technologies like multi touch surface, voice recognition software, Mac Pro 12 core computer, etc, this table can feel, hear and see the game.
High points
Waldner got his name from 'Jan Ove Waldner', also known as the magician of table tennis. An advanced computer system is integrated that can respond to human touch as well as real world objects. This table alone, can be the focal point of your space. Of course, this table requires extremely advanced and fine technical inputs and is still in the development process, but we are hoping to see it in the market soon