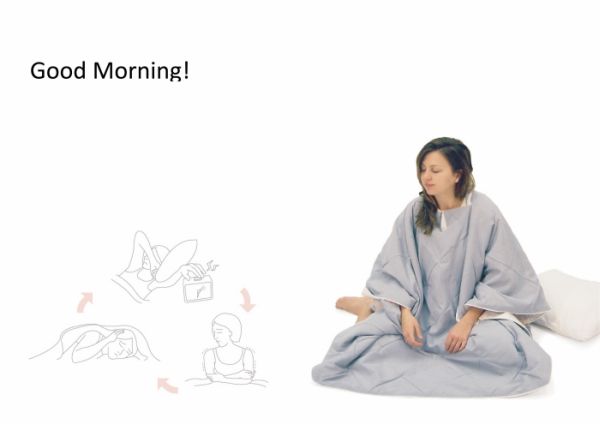 Most of us feel so sleepy and lazy in the morning that we hate getting up. Usually during the winters, it becomes all the more difficult to leave the warmth of the bed. For such people Jade Chang has designed a special Good Morning Blanket.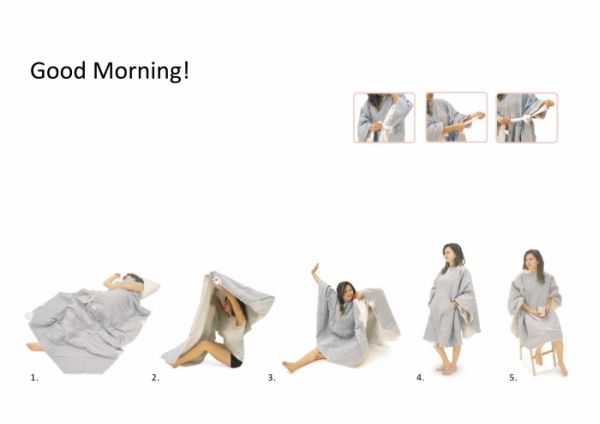 This blanket is very useful because it helps us to keep ourselves warm even after getting out of the bed. The size of the blanket is 180 x 160 cm and the design is such that we can actually wear it to keep ourselves warm and cozy.
The unique blanket also has pockets and drawstrings, which keeps the wearer warm and helps them to enjoy the morning. The special fabric of this blanket retains the warmth that was accumulated at night so that the wearer does not have to face the sudden drop of temperature soon after getting up. We indeed have to thank Jade for designing such a superb item that will help each one of us to welcome the new day with a smile.