An ever-present feature in any home, office, or building for that matter is the furniture and different forms of woodwork. From tables, chairs, and stools to doors, drawers and cabinets, shelves and so many more, you will find the artistry of carpentry. There is also the roof of buildings as well as a lot of buildings and structures that are made of wood and require carpentry.
Carpentry is a craft or can be seen as an art where wood is used for constructing objects, buildings, and furniture by means of cutting, shaping, smoothing, filing, joining together and other kindsof the numerous activities that it requires.
There are different forms of carpentry. It can include: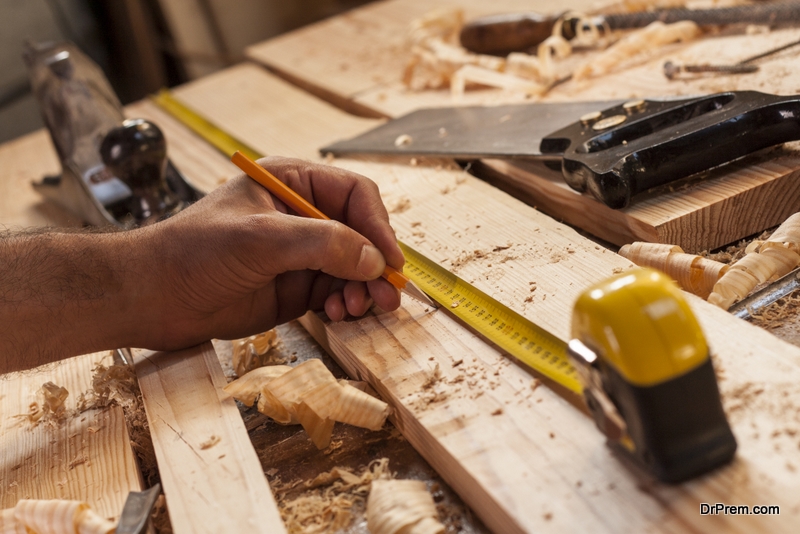 Rough carpentry involving roofing, framing, structural work and formwork.
Joisting which involves working with floor surfaces.
Cabinet making involves cabinets, wardrobes, drawers, etc.
Trim carpentry deals with trims and moldings such as ornamental works on wood and timber.
Framing which involves frameworks for buildings
Roofing includes beams, rafters and general roof construction.
People that do carpentry are referred to as carpenters and they often specialize in one or two areas of carpentry. You may check this article to learn more.
Who is a Carpenter?
From all we've described above, a carpenter is therefore someone who constructs, installs and repairs various types of fixtures and structures made of wood. They are useful in many facets like in building construction; both residential and commercial, roads, bridges, and so on. They are involved in a wide variety of woodwork related tasks therefore they possess a range of carpentry skills that enable them perform these tasks.
They are quite creative and can create or repair most structures with wood or lightweight metals using power tools such as drills, saws, chisels, planes, etc. Those involved in the construction industry typically work closely with construction managers. This is because they want to ensure that every aspect of a project is carried out according to specific quality, protocol, cost, consistency and safetyplans.
Much like any other profession, to be a carpenter in Darwin, the capital city of the Northern Territory in Australia, oneneeds to be licensed and certified. You are also expected to follow any building and city codes during any construction.
What Kind of Services Can Carpenters Offer?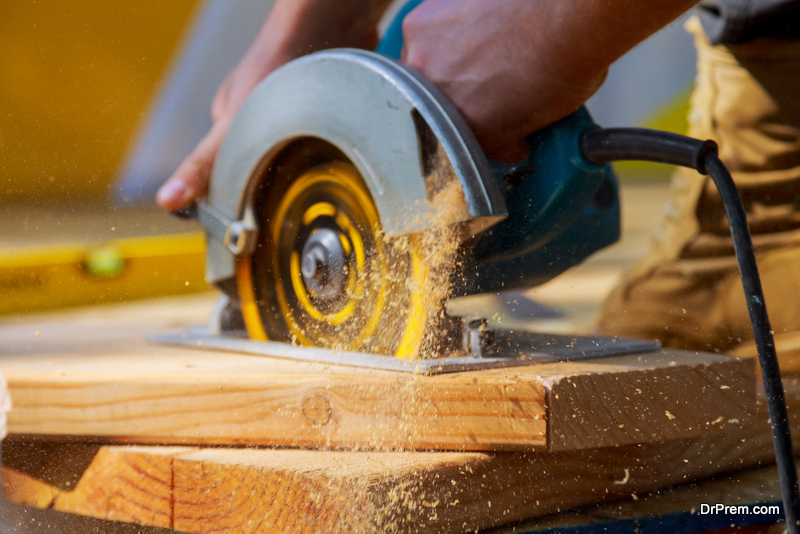 We already mentioned above that carpentry involves a wide variety of construction and building works. You can check below to see some of these services that a carpenter can offer you.
1. Carpentry and Joinery
This aspect covers the joining of different wooden structures be it a home or otherwise. For example, if you like to construct a barn, farmhouse, house, stairways, loft conversion and many more,carpenters who specialize in this area of carpentry can easily help you out.
2. Home Renovation and Re-construction
Sometimes, it is not about constructing something new but about replacing something old or making it better thanwhat it is at the moment. It could be an old staircase, fixing window frames as well as doors. For general home refurbishment that involves using wood, you will require the services of a carpenter. Also, if you like to convert your home or space into something different, they can help out with that.
3. Kitchen Cabinets and Fittings
An important part of any kitchen is the cabinet. They are useful for organization and storing away utensils in the kitchen to keep it tidy and decluttered. Whether you are constructing a new full-service cabinet or you are refurbishing an old one, good carpenters will ensure you get your money's worth by building a kitchen of your dreams.
4. Flooring
Wooden floors are a beauty to behold. They add to the whole aesthetic, feel and appearance of a space. This is part of the job a carpenter canhelp with.They help homeowners install wooden floors that beautify their space, making it pleasing to the eye.
5. Roofing
Roofs are essential to any building as they are a shield from different elements that can plague the building. This being the case, it is important that they are properly constructed to ensure they are solid and durable.Who better to do this than carpenters? They can help with a range of roof services and types including hand-cut roofs, flat cut ones and roof trusses. They also help with constructing a ceiling under the roof to cool the insides of a building and generally provide protection and comfort.
Other kinds of carpentry work that they can carry out include architraves and skirting, partitions walls, door frames, hanging of doors, gyproc sheeting, cornices, ceilings, outside decking as well as maintenance and repairs involving woodworks.
You can find a further list of services they can provide here https://www.yellowpages.com.au/articles/carpenters-joiners/what-kinds-of-jobs-can-carpenters-do.
Finding a Good Carpenter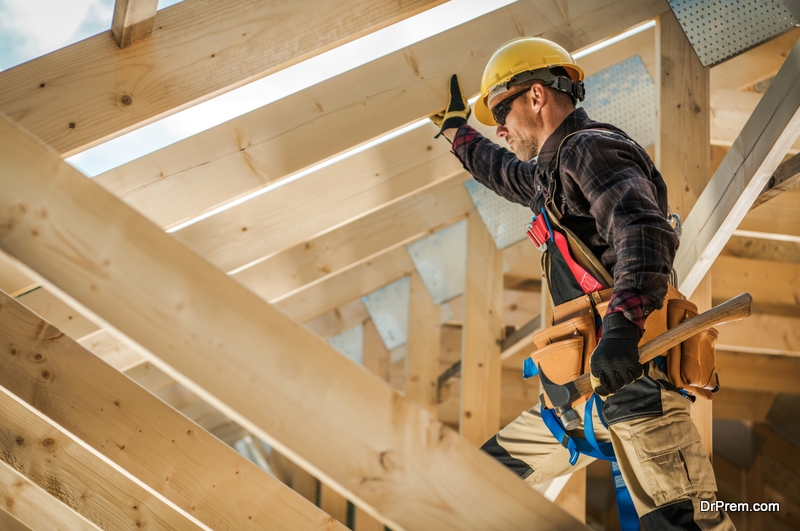 Carpentry requires some skills so it is not a profession for the untrained. The result of engaging someone who is unskillful is that you will get a shoddy job and this will cost you more at the end of the day. There is also the stress that may arise from this.
To this end, it is crucial that you engage the services of professional carpenters anytime you need a carpentry job to be done in Darwin, NT or anywhere for that matter.
To start with, you should be certain that anyone you are considering is certified, trained and registered to work in Darwin. This will help assure you that they understand the city's construction requirements and codes. You should also enquire about their specialty to know if they are suited for the kind of work you intend to have them do for you.
Another thing to consider when hiring a carpenter is their experience and the kind of work they have done in the past coupled with how tidy and durable their work is. Before settling on a carpenter, you should get quotes from different sources and do a comparison. Keep in mind though that cheaper does not necessarily mean affordable. This is why it is important to check their track record and see what they have done before now. This will helpgive you an insight into what you can expect.
Looking for a carpenter in Darwin, NT?You can checkout SPG Carpentry & Constructions NT to know about the different forms of carpentry services availabe and how to get quality work done for you.
Conclusion
Carpentry is vast, involving a wide array of areas of expertise as we have seen from above. It requires certain levels of skills, dedication and attention to detail to achieve the best results. This means that whenever you require quality workmanship, you must carry out due diligence before selecting a candidate.
With the information we've provided you, we believe that you should be able to get this done with greater ease.
Article Submitted By Community Writer