When it comes to interior decorating, one of the things that you should not forget is the curtains. They are a significant part of any interior, especially those with windows since they can complete the overlook of your room and tie all the different decorations you have together visually.
But there can be many different types of curtains in the market, and if you are not an expert, you might end up with a curtain that does fit your interior or curtain tracks. Lucky for you, this article is here to tell you all about the best types of curtains available in the market.
The Best Types of Curtain
Choosing the best type of curtain can be hard, especially because there can be varying styles.  So, to save you from that headache, below is an in-depth guide on the best types of curtains today.
1. Rod Pocket Curtains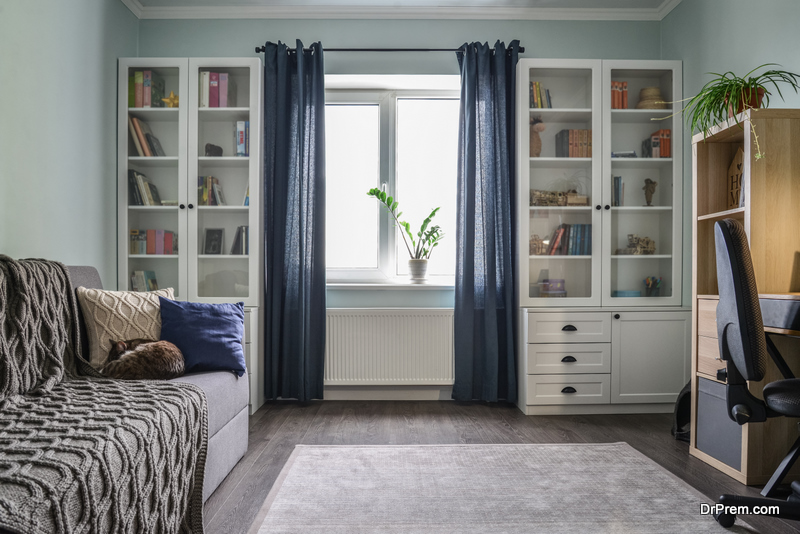 These types of curtains have a pocket sewn on its top panel where you can insert your rod to hang it. They are very easy to set up and are made up of lightweight or sheer fabric. Because of this, pairing them up with a second layer curtain is possible.
They are perfect for guest bedrooms and lounge rooms since they allow more natural light to pass through.
2. Grommet or Eyelet Curtains
These curtains are the most common type of curtain today. They give a modern and casual vibe to your room with their minimalistic design. Because of the grommets or eyelets on the top panel, these types of curtains are very easy to draw, making them perfect for patios or glass sliding doors.
They are also lightweight since they can be made up of linen, polyester or cotton.
3. Tab-Top Curtains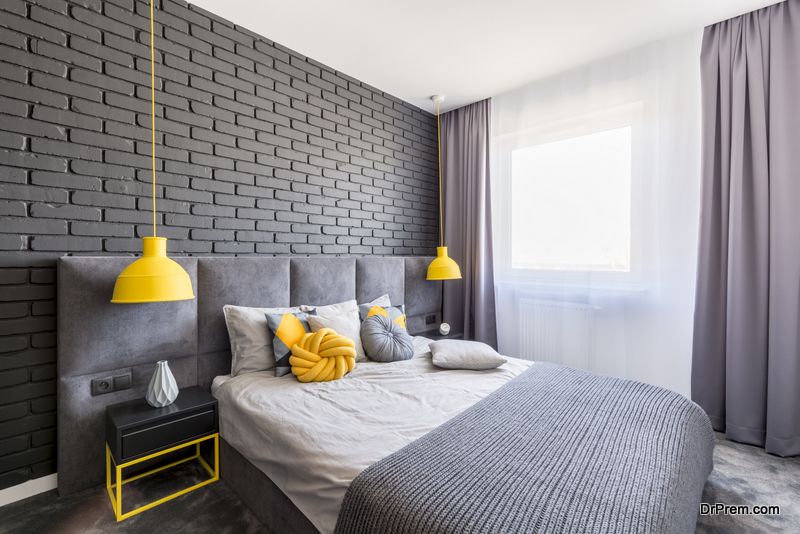 These are almost the same as grommet curtains, but instead of rings as eyes, it uses fabric, typically the same as the curtain. The fabric extends up the top seam and is threaded across the rod.
Depending on the fabric, you can style these curtains with tie tops, bows or embellished loops to be sleek or fancy. They are ideal for farmhouse themed or cottage themed houses.
4. Pleated curtains
There can be various types of pleated curtains, so it would be best to go through them one by one.
Pinch Pleats – The most popular one, pleats can range from two to five fingers. They are most suited for master bedrooms and entertainment rooms.
Box Pleats – Pleats are folded inwards to make a box shape. You can use them in dining rooms, living rooms or even bedrooms.
Pencil Pleats – Thinner single pleats which can give an informal vibe perfect for bedrooms or living rooms.
Goblet Pleats – Pleats are folded and tucked with an open top to resemble a goblet. They are mostly used in the high ceiling and formal setups.
Cartridge Pleats – A single pleat with a wide space for each one. They go great in kitchen windows and dining rooms.
Tuxedo Pleats – Large pleats that give curtains a formal and contemporary flair. It would be best to put them in guest rooms or dining halls.
5. Window Scarfs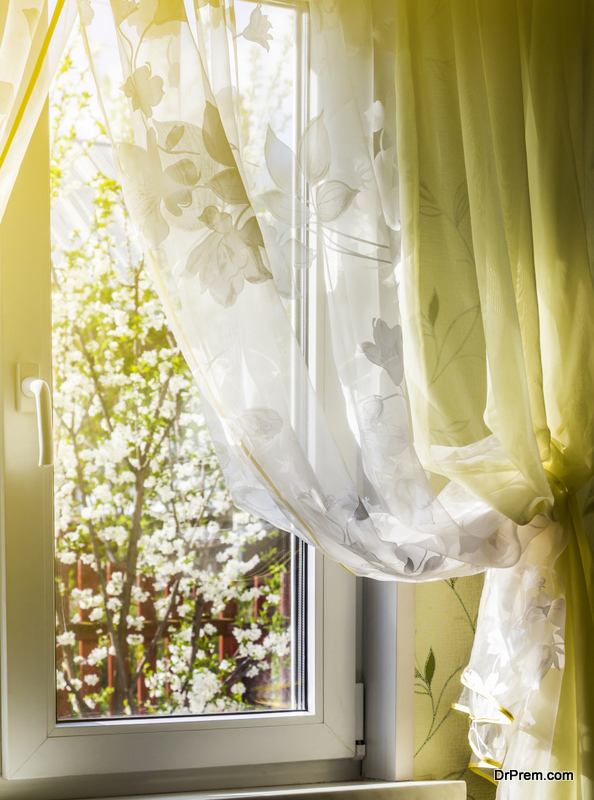 This type of curtain uses a single cloth which is hung in front or on the sides of windows. They are sometimes called scarf swags because of their not so complicated design. That is why they are the perfect choice for someone looking for a budget curtain. In addition, they are also quite stylish.
Conclusion
Curtains are an important aspect of any interior design. But with the various types of curtains in stores like Direct Fabrics, you can easily get overwhelmed on what type to choose. So if this is too much of a hassle, use the information above so you can hang the best type of curtain for your house.
Article Submitted By Community Writer