Most people venturing in the carpentry career wonder how to acquire a whole shop of power tools without having to spend much, especially if they are on a budget.
However, you don't have to break a bank to acquire the essential carpentry power tools.
The good news is that you can first acquire a few basic carpentry power tools to get started. There are many options for handheld tools to choose from, each with a specific function.
With a few essential power tools that can perform various carpentry tasks, you will be good to go.
The best part is that most of these tools will work with your budget as they are not very expensive.
You can check some quality and affordable power tools on Data Power Tools. You will find all types of carpentry tools at reasonable prices.
If you plan to start carpentry training or start a carpentry shop, below are the essential power tools that you need.
1. Power Drill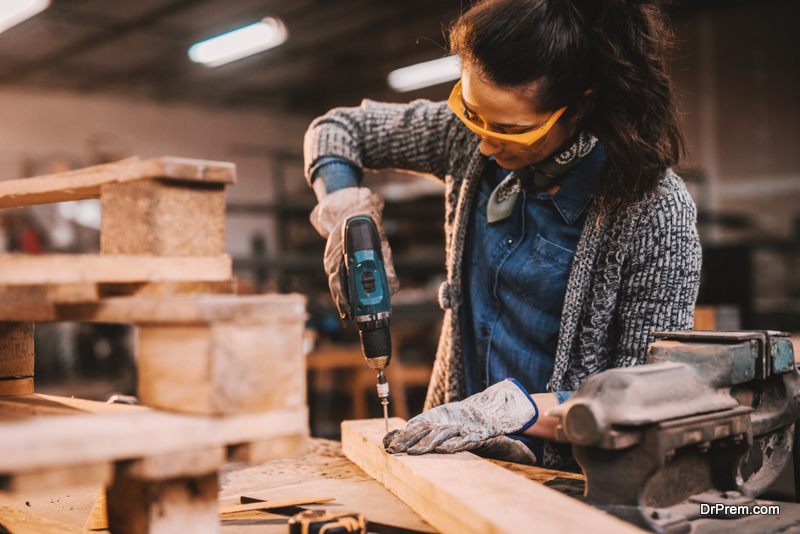 A power drill is among the most versatile tool when it comes to carpentry. Drills are either cordless or corded.
Cordless drills are portable because they use batteries, while with corded drills, you have to connect them to power using a cable.
Speaking of basic power tools, a corded drill will be best because it is less expensive and can do more.
While buying a corded power drill, you must consider things like the size of the chuck, keyed of keyless, hammer drill or straight drill, and many other properties.
2. Orbital Sanders
Despite the availability of cheaper sanding options in the market like sandpapers and hand sanders, Orbital sanders are more convenient when it comes to carpentry.
The best thing with orbital sanders is that they are efficient, require less physical excursion, and has fewer sanding marks.
There are many orbital sanders to choose from, but experts recommend looking for the one that uses a random sanding motion as it has even less sanding marks.
3. Circular Saw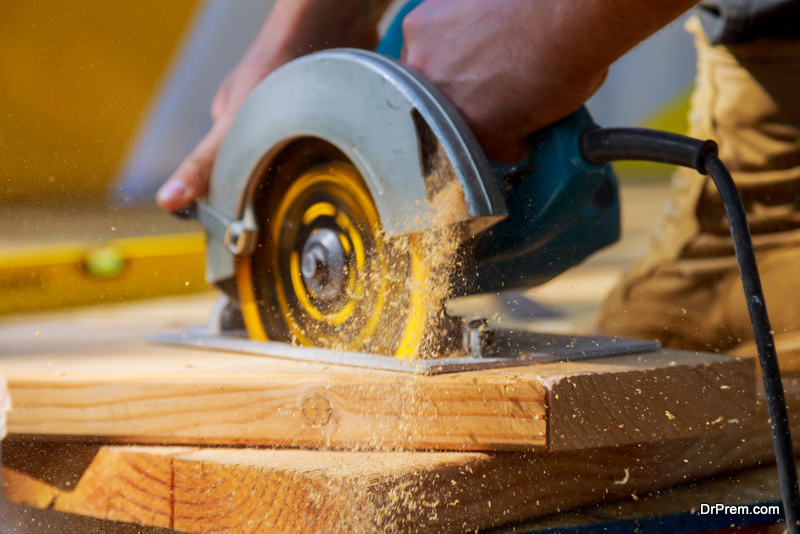 Just like a power drill, a circular saw is equally crucial in the carpentry industry. If your budget doesn't allow you to acquire a table saw, you can go for the circular saw, which is equally essential and versatile.
But, for you to work with a circular saw efficiently, you have to learn how to use a clamp.
You can use a circular saw in cutting wood planks and material sheets like plywood and fiberwood.
4. Jigsaw
A jigsaw is another essential carpentry power tool as it allows you to cut circular and curved patterns in stock.
Although the jigsaw is less accurate than a band saw, it is perfect for beginners and those on a low budget.
Similarly, there are many brands and of jigsaws out there, but for versatility, you can go for a corded jigsaw with orbital action and easy to change the blade system.
5. Table Saw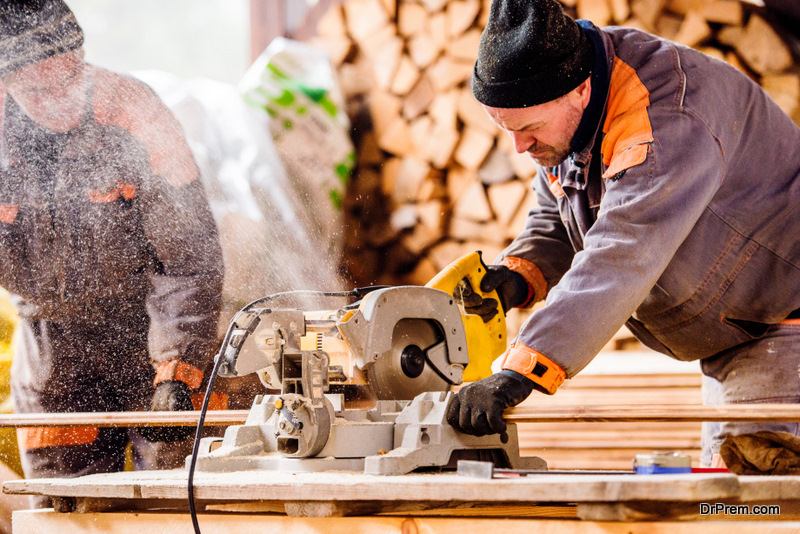 The table saw is the most important in any carpentry shop. It is used not only to cut straight edges in wood but also to do any cutting on wood that you want, including dado grooves, miters, and bevels.
Since the table saw is crucial to your carpentry work, you should take your time to learn the best table saw that suits your needs and budget.
6. Scroll Saw
Scroll saws are designed much more like sewing machines. They are used in making artsy cutouts and fragile wood ornaments.
These carpentry tools have the best level of precision as compared to other power carpentry tools.
The positive aspect of scroll saws is that they produce minimal noise to a level in that you can use them at night without anybody hearing about it.
Additionally, they don't require dust bags as they give out very little dust.
7. Router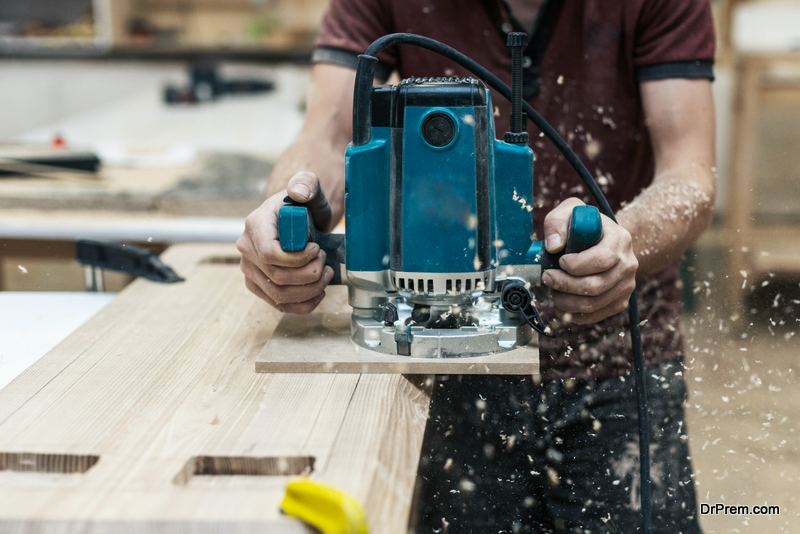 Routers are also essential tools to the work of carpentry in shaping decorative contours on workpieces like the dados and the rabbets.
For a beginner, a stationary base router will help you out in varied carpentry tasks.
There are many brand sizes with various features to look for, including the shank size, variable electronic speed changes, and the ease of changing the bit collet.
8. Bench Grinder
A bench grinder is fixed on the working table and used to sharpen working tools quickly and efficiently and is also easy to clean.
A bench grinder is a handy tool, especially when you have a lot of tools to sharpen. If you cant afford the bench grinder, you might consider the belt sander, which is equally good.
Article Submitted By Community Writer