How long have you been looking for a roofing contractor? These searches are more challenging and time-consuming than most individuals expect, as not every professional deserves to take care of your roof.
The abundance of roofers is what seems to confuse homeowners the most. Despite licensed professionals, individuals receive offers from storm chasers, weekend warriors, door-to-door roofers, and other dishonest contractors. It takes more than checking the websites of companies in order for residents of Arlington to trust their roofs in the right hands.
Take a look at the main qualities professional roofers should possess to be considered suitable for working on roofing projects.
1. Impeccable reputation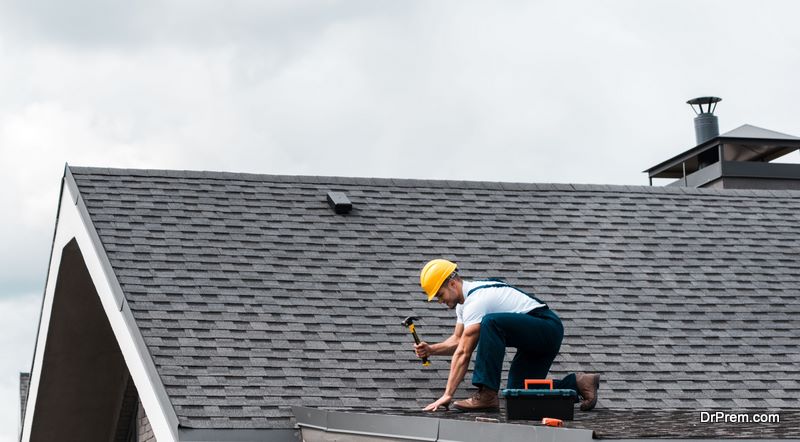 Reputation is the first quality to take into consideration when hiring a roofing contractor in Arlington. It can be inspected by receiving personal recommendations, checking online review sites, or contacting referenced provided by the company itself. Probably the most reliable method of checking contractors' reputation is by having a conversation with a few of the previous clients. Read here to learn why reputation management is so important in a business.
Moreover, there are certain types of roofing contractors homeowners are strongly advised to avoid, as these are considered unreliable to hire. For example, beware of storm chasers who travel from one state to another and provide roofing services after a hailstorm, hurricane, or another form of harsh weather. These so-called professionals are neither licensed nor insured, often leaving the project incomplete after getting paid.
Another type of roofers to stay away from are the weekend warriors, providing roofing services in their free time. The occupation of these individuals usually has nothing to do with repairing roofs, which is why they shouldn't be trusted. Also, residents of Arlington are advised to avoid door-to-door roofers who move around the neighborhood. They would knock on your door, persuading you to hire their low-cost services, as they can use the extra materials from your neighbor's project on your roof.
2. Valid license and insurance
Another essential quality of roofing contractors is being licensed and insured by following the regulations on a state level. Although most states require professional roofers to obtain a permit in order to work, the state of Texas doesn't impose such requirements. In fact, acquiring a license in Texas is considered voluntary in the greatest number of cities, but a few cities like Austin require registration.
Nevertheless, residents of Arlington should look for a licensed professional in spite of state regulations. The license makes companies seem more legitimate and experienced. Liability and workers' compensation insurance are essential for roofers to have in order for clients not to be exposed to litigation risk. It's important for homeowners to verify the insurance of the roofing company before taking any further steps.
3. Experience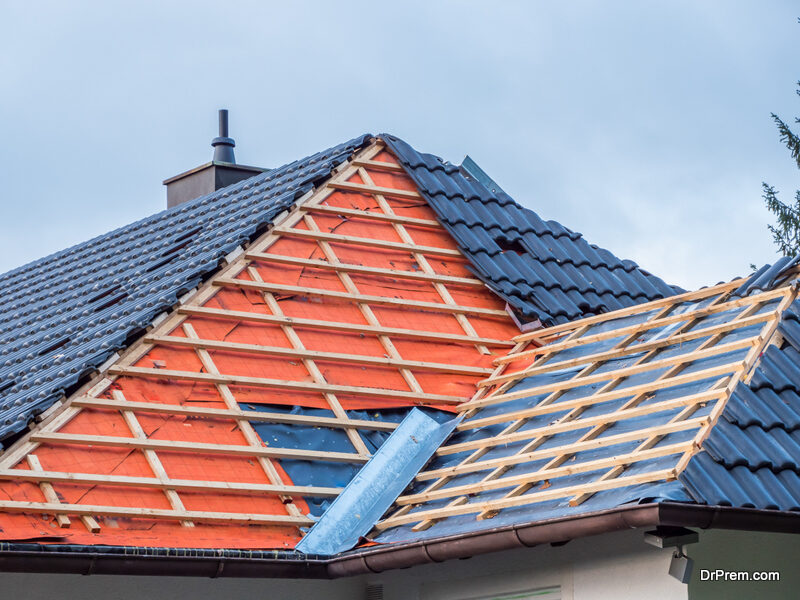 The spotless reputation of contractors is mainly built on their extensive experience in the industry. There are plenty of established roofing companies in Arlington, like https://putnamexteriors.com/, priding themselves on their vast experience. Homeowners in Texas are supposed to accept no excuses when roofing experience is concerned.
Otherwise, their roofs will show symptoms of damage soon after the workers complete the project, resulting from a missing drip edge, use of dissimilar materials, practicing bad nailing techniques, not checking for rot, etc.
Experienced roofers, on the other hand, are capable of facing the toughest challenges and finding a proper solution for every defect. Hence, Arlington residents are encouraged to check the experience record of every company and don't sign an agreement with one unless it has less than five years of working with roofs.
4. High-quality materials
The use of top-notch materials is yet another vital quality of reputable roofers. Bear in mind that respectable companies avoid using low-end materials to ensure projects are completed successfully. Never trust roofers who strive to persuade you into the "good" of low-cost shingles, as you'll end up overpaying for them in the long run.
In contrast, one should look for contractors who explain the quality of roofing materials in detail. Their role is to recommend shingles that fit the weather conditions and budget of clients.
Final word
Beware of dubious, unlicensed, uninsured, and inexperienced roof specialists.
You'll soon regret the decision!
Article Submitted By Community Writer