If you are planning on remodeling or refreshing your bathroom, you want to make sure it looks as amazing as possible. Every single decision must be perfect. And when it comes to the material for your floor and shower, you know tile is the way to go since other materials such as wood and water do not mix. However, with so many options available these days, which way should you go? Let's have a look.
What are the best options for bathroom floors?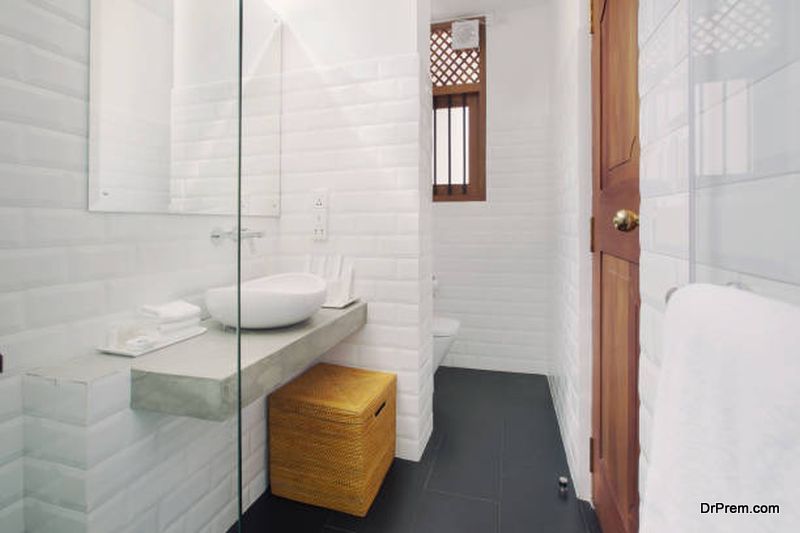 There are a surprising number of materials, such as ceramic, porcelain, glass, vinyl, stone, and cork.
Vinyl is a low-cost option that is also quite practical, comfortable, and durable. Ceramic is easy to maintain but not as comfortable on bare feet and harder to install. Glass offers beautiful, deep colors and is a good option for shower floors when textured. Stone tiles are made from limestone, marble, granite, or slate and offer many colors, but they tend to be costlier. Cork is warm and easy on the feet.
What are the advantages of selecting a porcelain tile?
As opposed to ceramic tile, porcelain is tougher and less porous and offers better stain and water resistance. And if you are a fan of warm floors, this tile is appropriate for radiant in-floor heating. When it comes to design, the versatility of porcelain tiles is so vast that it can please even the most hard-to-please taste.
What are the advantages of going with large format tiles?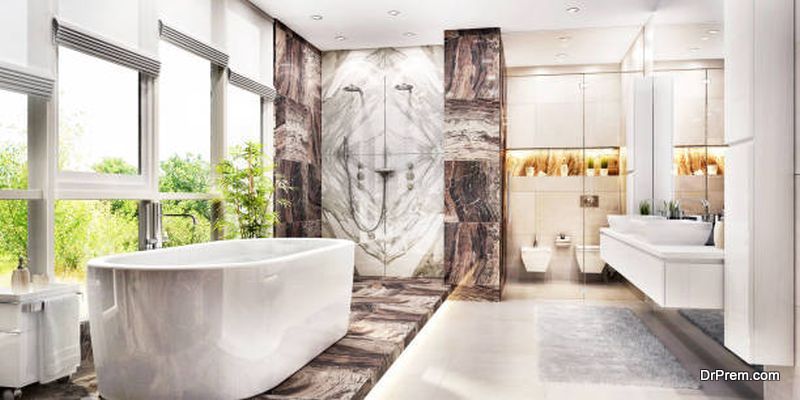 These tiles are a fabulous way to make even a small space look larger. Another advantage is that they give you much fewer grout lines to deal with. Among the many designs in these tiles, you can go with a wood-look plank or a 3-D format. And if you are planning on tiling both your floor and shower walls, they will give you the most perfect look.
Why tile the walls?
Besides being waterproof, long-lasting, and easy to clean, tiles add a classy style to any bathroom. By tiling your walls with a different arrangement than the one you used on your bathroom floor, it may give the impression of a completely different but complementary tile, adding just the design twist you are looking for. By bringing the floor tile up the walls you turn your shower into a true showpiece.
It's certainly not a must to use the same tiles on floors and walls, but if you do change it for the walls, make sure it looks part of a cohesive design.
What color should you pick?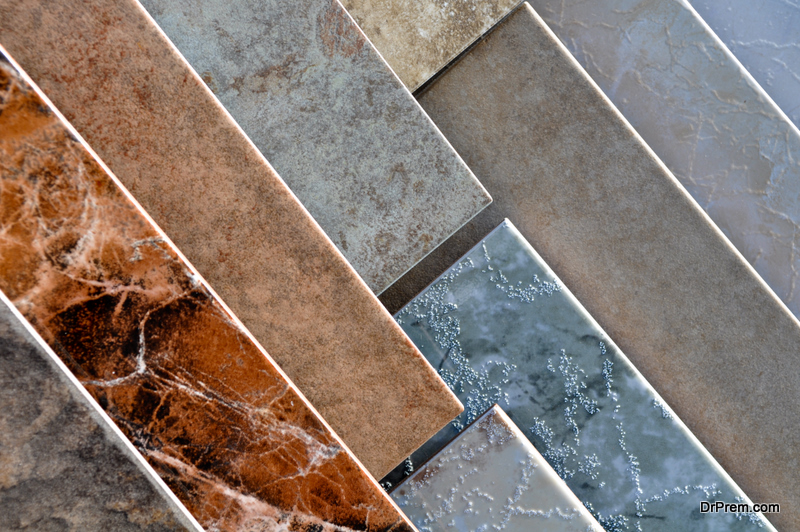 There are endless options as far as colors and there isn't one right answer. However, keep these pointers in mind:
Neutral looks are very pleasing to the eye
Bold or dark colors should be balanced with neutrals
Combine more than one neutral color to make it interesting, such as grey and white
Make sure colors are not competing with each other
You may go with a single color but in different designs or patterns to make it interesting
Add a 3-D tile in one wall or a section of a wall to create a focal point
If you are unsure as to what tile will work best for your bathroom remodel, go to homecarecontractors.com and find out more.
Article Submitted By Community Writer