A dining room is one of the most critical areas of your home. Although most people spend the least time in this space, it should be appealing like any other room. Thus, these are the key factors to consider when selecting your dining room set.
 1. Dining Space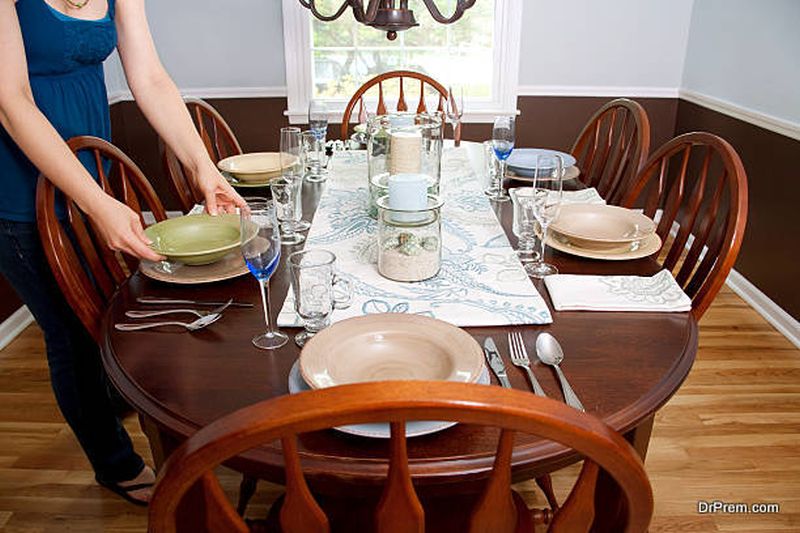 The size of your dining space will influence the size of the set. If you have a big family, you can settle for a giant dining set. The tables and chairs should enable diners to maneuver easily. Some tables are extendable, and so you can use such in a small space. This type of table allows you to create space for the surface. Thus, you buy such and expand or contract depending on your number of guests. 
2. Selecting the Right Material
The types of fabrics are wood, metal, veneer, stone, glass, metal, laminates, and plastics. Wood materials include mahogany, maple, pine, oak, and walnut, to mention a few. Solid woods are easy to repair and durable.
A veneer is slightly affordable compared to solid wood. It is made from thin layered solid wood attached to the plywood. Dining tables made from veneer may look like solid wood; however, their top may peel off if exposed to moisture hence not lasting long.
Stone can comprise of marble or cast stone. A dining table made of this material is durable, but it quickly absorbs stains. For glass, it can be frosted, tinted, or clear. You can use glass tables to brighten a dark apartment or room. However, glass can break easily if not handled with proper care.
When looking at the material, you may need to consider your style, ease of maintenance, and price. Hence, if you need a dining set, you can purchase from sellers like amart furniture for quality products. 
3. Design and Style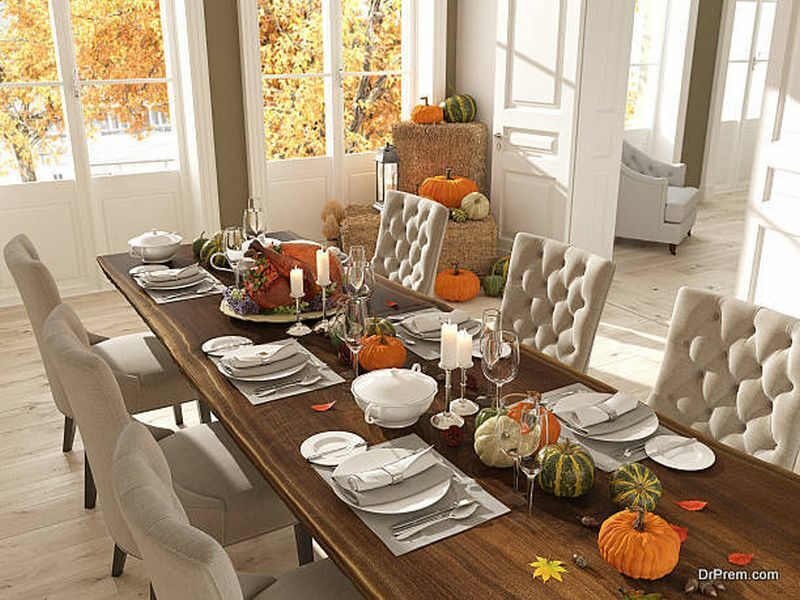 Your home reflects your personality. Dining table sets have different designs and styles. While some are round, others are oval, rectangle, or square. Rectangular designs give a classic look while the circular ones are suitable if you have limited space. Square dining set best suits if you have a limited width. Also, they come in various colors. Bright hues create a comfortable and welcoming space for most people.
Generally, you can go for a traditional, modern, or classic dining set to help you develop a cohesive theme in your home. 
4. Other Home Furniture
Your dining area is only a part of your home. Thus, when selecting a dining set, it's best to consider how they blend with other areas. Your tables need to complement other furniture in terms of dimensions and style. For instance, if your walls are colorful, you may decide to settle for a dining set, having neutral colors. 
5. Functionality and Versatility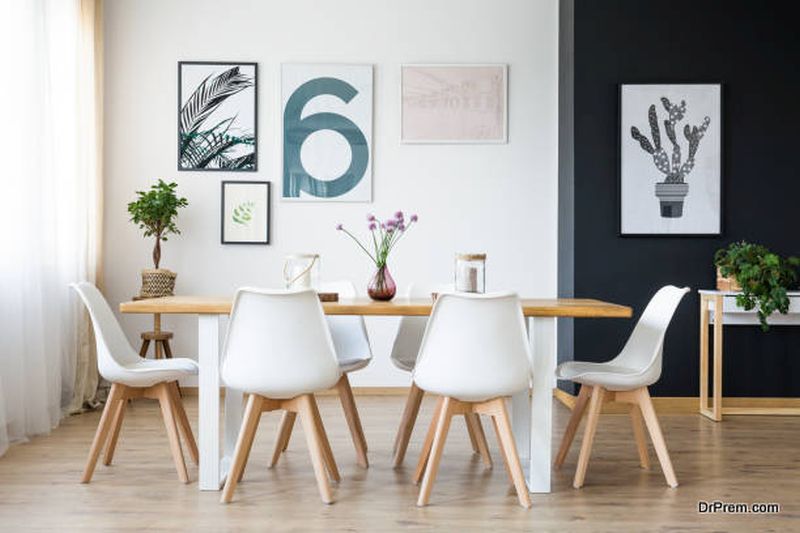 If your dining room serves another purpose apart from eating, you may need to consider the functionality. For instance, if your kids use the area for studying, you can buy adjustable height tables. Overall, your dining set should be versatile to allow you to adapt to various styles.
You can buy functional dining sets from sellers like Amart furniture. The key factors to consider are the dining space, material, design and style, and finally, versatility.
 Article Submitted By Community Writer