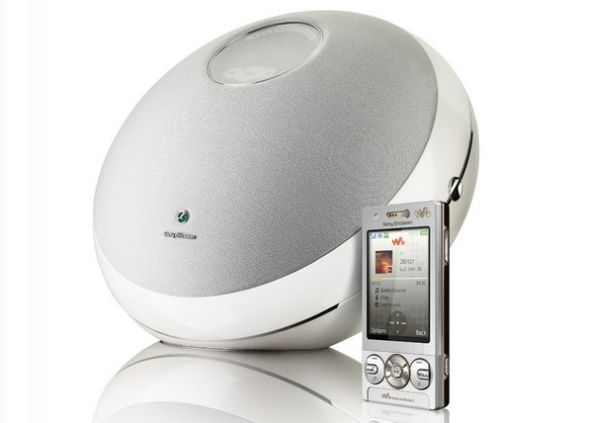 Music gives tranquility and peace to the mind. With every resonance of sound, the body is charged and emotions are developed. The sound of the music leaves an everlasting impact on the mind. Home audio system has successfully developed a sense of belonging in many hearts. More and more home audio systems are being developed to quench our thirst for refined surround sound. With new innovations and technological advancement, wireless audio systems has created spark in our life. Here is the list of sizzling wireless home audio systems.
Panasonic SC-ZT1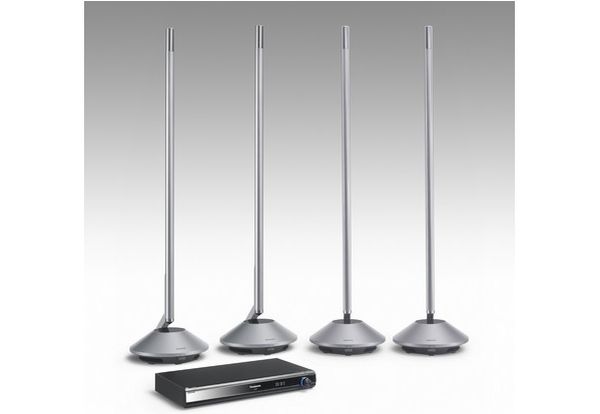 Panasonic SC-ZT1 was launched by Panasonic as the first wireless home theater. For the high quality sound, 2.4-G Hz frequency band is used to pass on audio data. Panasonic SC-ZT1 is embedded with the four speakers arranged vertically. This sleek sound system provides 7.1 implicit sounds and supports Dolby TrueHD and DTS-HD sound.
Sony Ericsson MBS-900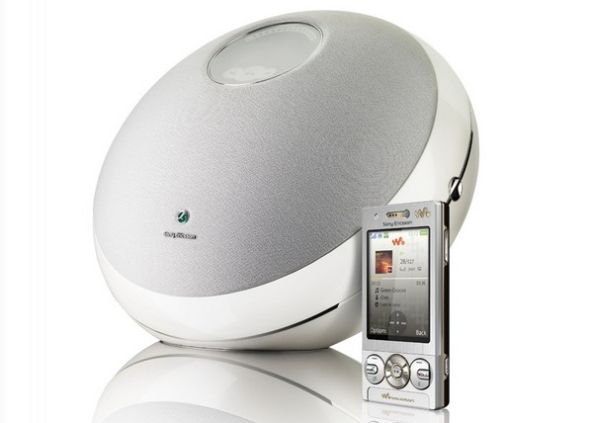 Sony Ericsson MBS-900, wireless home Audio System was launched by Sony Ericsson. It is an awesome wireless system which offers 2.1 audio channels. This system is featured with Blue tooth, 3.5 line in function, monochrome OLED display and FM receiver. MBS-900 has a touch screen system to control the music.
Eos wireless home audio system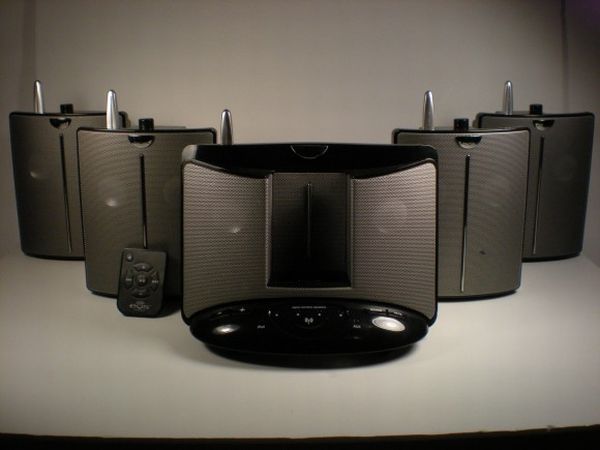 Digital Wireless system for iPod has been launched by Eos. The sound quality is brilliant with 48 Khz at a range of 150ft. The iPod is connected with the remotes and wireless speakers. It has many other features like SRS sound enhancement and stereo drivers. The remote speakers are embedded with power system which enables it to move freely. The price of Eos wireless audio system starts with $299.
Panasonic SC-ZT2

Panasonic comes with sizzling wireless for 3D home theater system known as SC-ZT2. It is an exciting device with two speakers producing virtual 7.1-channel system. Its good quality sound system attracts the eye balls towards itself. The compatibility of SC-ZT2 with other devices is awesome like it sounds well with Audio Return Channel that uses HDMI cables to receive audio signal from TV. The sub woofers embedded in the speaker's produces low frequency range and down Fire structure acts as acoustic reflectors. The speaker produces various range of deep sound. The price of this awesome piece is around $999.95.
Phillips Streamium MCi298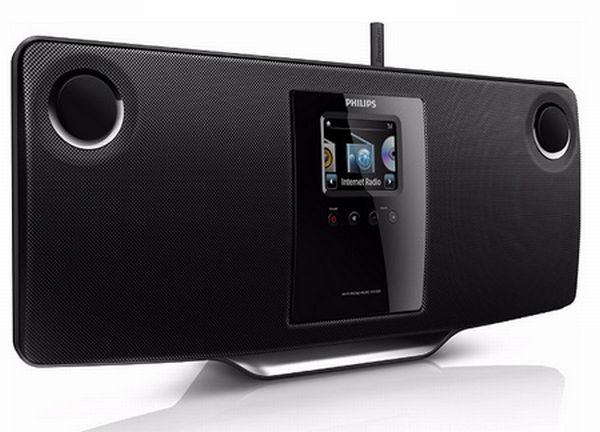 Phillip has launched wireless audio system known as Streamium MCi298, which is full of all traits in it. This stunning micro hi-fi system has Ethernet and wireless wi-fi 802, embedded in it. It provides the user with EM radio tuner. It is featured with a remote control, CD player, stereo speakers and a touch screen system. The Streamium MCi298 has 11b/g connectivity speed.
JBL 2.0 Wireless speaker system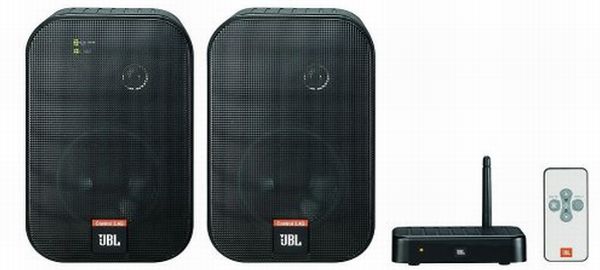 JBL has been producing high quality speakers for more than one decade. The JBL 2.0 Wireless speaker system is a set of two speakers with high quality sound of 2.4 Hz frequency and 70ft distance can be covered. The speakers can be attached any product of wireless application like home theater, computer and music system. It can be hanged on the wall or placed anywhere in the room. The titanium present in the speakers makes it light weighted and strong and resist from disturbances caused by high frequencies. But, its Wi-Fi connectivity slows down with the music streams. The price of this speaker is within the range of $200.
Samsung HT-D6500W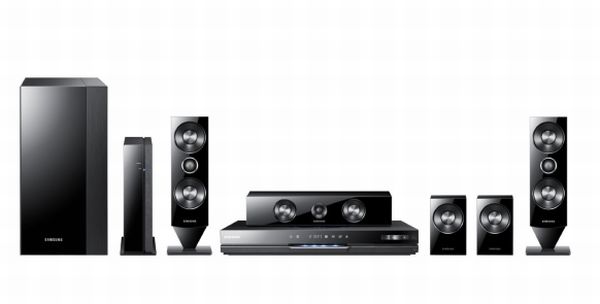 Samsung HT-D6500W is powered with built in Wi-Fi, Samsung Apps, wireless rear speakers, Samsung smart TV, 3D and home theater system. This touch screen advance technology was introduced by the Samsung. The viewer will be captivated by the 3D insight depth and clarity.
Sony BDV-HZ970W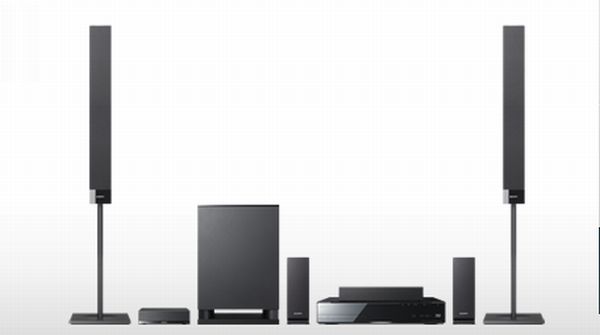 Exciting Sony BDV-HZ970W is featured with standing floor and wireless speakers. It has sound of 5.1-channel HD with 3D Blu-ray disc, home theater system. Music can be heard and videos, photos can be seen through a USB drive or PC home network. This amazing wireless system uses dual HDMI inputs and a remote control.
Panasonic SC-PT960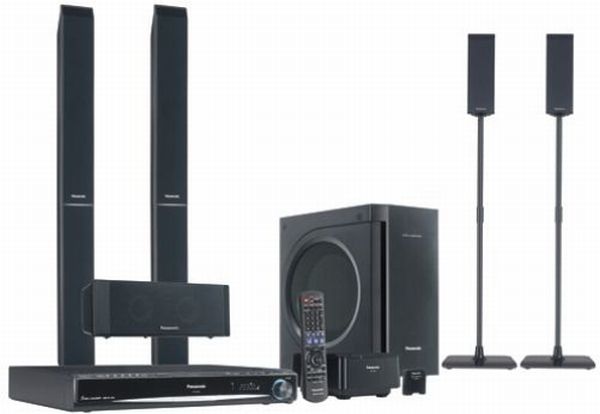 Panasonic SC-PT960 is a dazzling wireless audio system with high quality sound. It has good quality sound to watch DVD/Blu-rays and has a great writings setup. It converts standard images to high definition images and gives images of high resolution. Its wireless speakers and multi room speakers too to enjoy the music in three different rooms. Its inbuilt Dock in iPod and enhanced Viera link display makes it convenient for the users to enjoy the beat.
Linksys wireless home audio system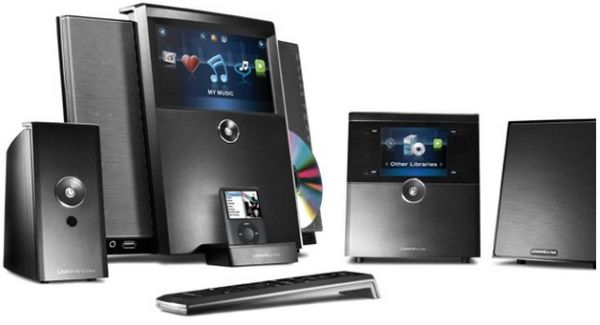 Linksys Wireless Home Audio System is a great wireless system and includes speakers, CD players and a seven inch touch screen. DLNA 1.5 compliant feature helps to play music from same libraries and other connected devices. All the components of Linksys Wireless Home Audio are linked together magnificently .The Conductor (DMC350), The Director (DMC250), The Player (DMP100), The Controller (DMWR1000) and speakers, i-pod dock and basic IR remote are all part of this amazing system.