Rocking chairs have been stereotyped a lot in as furniture for retired people, which they can use all the to read newspapers and books. However, rocking chairs have changed a lot and are available in modern designs and materials. Wood is still the most preferred material used in manufacturing of chairs and and despite being traditional material it hasn't lost its charm. Here is the list of few unique wooden rocking chairs that offers great service with long term durability.

1. Savannah Rocker Mk III, Wooden Rocking Chair
BRAND : Jolyon Yates ODEChair
PRICE : USD 8753.83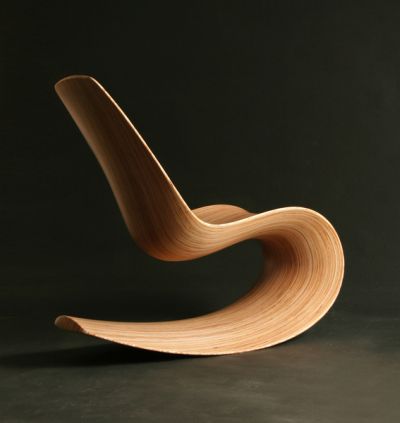 Breeze, also known as the Savannah Rocker Mk III is a comfortable reclined rocking chair on which to savour and reclaim time.Whilst unashamedly modern, Its flowing surfaces leads the eyes on an easy journey into a slower era. It stands approximately 1000 mm tall by 520 mm wide by 1000 mm deep.
USP
The Savannah Rocker is finished in satin lacque and sculpted from birch ply.It is extremely comfortable and light in weight.
PROS
This reclined rocking chair offers great comfort and comes with great durability.
2. Mango Wood White Rocking Chair
BRAND : Mango Wood
PRICE : USD 130.73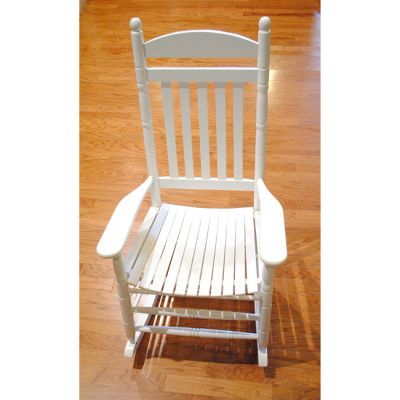 The piece was designed by Xian Liu and his brother, two master craftsmen living in Zhangzhou which is located in the southern end of the Fujian Province in China. It is an unique and elegant piece of furniture to be used indoors and outdoors as well as provides easy construction.The product comes with long term quality and is light in weight.
USP
The product is handcrafted with mango wood and is a good quality product to put your feet up.
PROS
This beautiful handmade pieces out of mango wood is weather resistant product.
3. Alexander Rose Acacia Rocking Chair
BRAND : Alexander Rose
PRICE : USD 286.79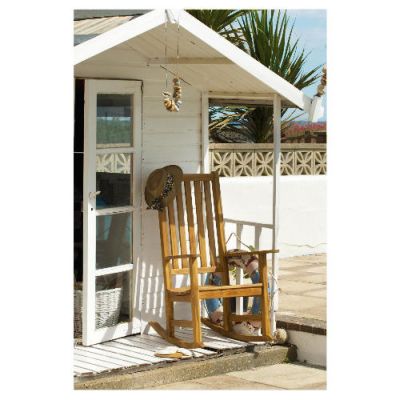 The classic Acacia rocking chair from Alexander Rose is solidly constructed and designed for comfort. Sit back on the natural looking golden brown stained wood, which is perfect for relaxing out in the garden. As it's water-resistant, you can leave this rocking chair outside without worrying about the elements.
USP
It's been manufactured from ecologically responsible FSC hardwood, which is easy to maintain.
PROS
Easy to assemble.
It is designed for comfort.
4. Trueshopping 'Bowland' Garden/Patio Wooden Adirondack Rocking Chair
BRAND : Trueshopping Ltd
PRICE : USD 87.58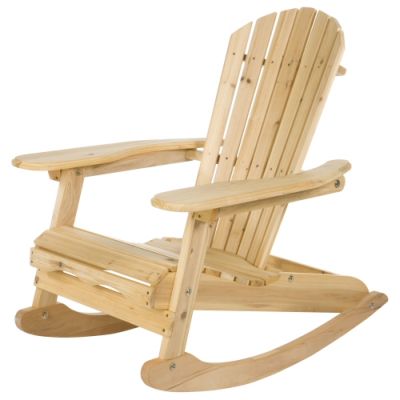 Take up outdoor living in style and comfort with this Wooden Rocking Chair, perfect for lazy afternoons in the garden, or on the patio. Carefully constructed from highly durable Chinese Fir, the Bowland Rocking Chair has an attractive slatted design in the Adirondack/Westport style and is both robust and very practical.
USP
The Bowland wooden rocker is supplied with a coat of preservative which gives it a 'natural' finish.
PROS
The chair is very comfortable, sturdy and fairly easy to put together.
5. Orleans Solid Wood Traditional Rocking Chair – Oak
BRAND : ORLEANS
PRICE : USD 159.23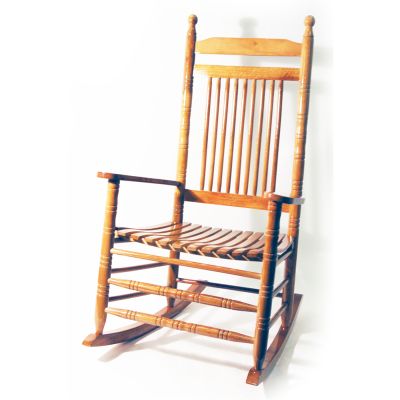 Sturdy traditional rocking chair with curved legs and arms, tapered slatted seat and back and lovely smooth rocking motion. Made from solid oak with an antique stain. Each spindle has carved detailing and armrests are shaped for comfort. Maximum weight limit 95kg / 15 stone.Solidly built and designed for your comfort, this rocking chair has two curved band of wood to the bottom of legs that gives a smooth rocking motion to the chair.
USP
The Orleans Rocker Chair has fast turned out to be a favourite among the older folks.The chair is amazing with easy to set up and nice gloss finish.
PROS
The unique rocking action of the Orleans makes it one of the most preferred recliners.
6. Wooden Nursery Rocking Chair Millhouse at Home
BRAND : Millhouse at Home
PRICE : USD 82.84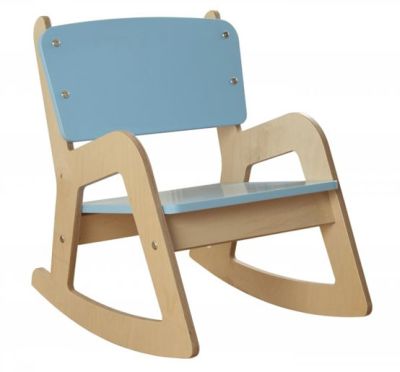 The Wooden Nursery Rocking Chair by Millhouse at Home is timeless, classic piece of nursery furniture has been made from hard-wearing, sustainable wood. Assuredly robust and elegantly styled, the Wooden Nursery Rocking Chair is certain to be an enduring and cherished fixture within any modern playroom or bedroom setting.
USP
The choice of colour options allows you to easily match the chair with other nursery furniture and whether you are looking to create a vibrant focal point or a seamlessly coordinating piece.
PROS
This product carries a Five Year Warranty to ensure that you are protected in unlikely event of faults occurring.
7. Cotswold Solid Beech Slatted Rocking Chair
BRAND : Cotswold
PRICE : USD 428.61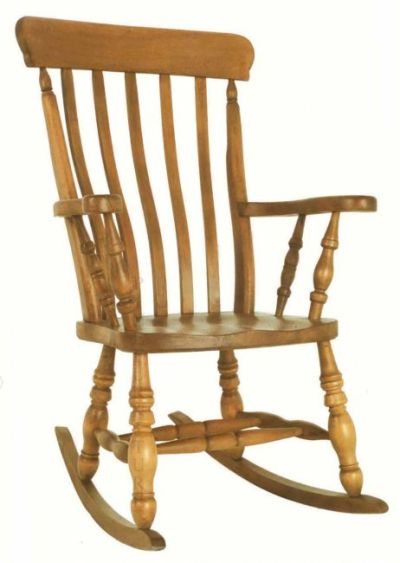 Cotswold Solid Beech Slatted Rocking Chair, this chair has a wooden seat and is from the Cotswold Solid Pine collection, a beautiful English made collection of superior quality pine furniture.Maintaining the high quality construction standards of the entire Farmhouse pine collection, the beautiful looks of the classic pine has been treated with a lacquered finish, allows the natural quality of the High Back Slat Rocking Chair to retain its charm for many years.
USP
The natural design of the chair provides ergonomic support for your back, allowing you to enjoy meal times in comfort.
PROS
This chair brings a traditional look with relaxing place to unwind in a conservatory or living room after a long hard day.