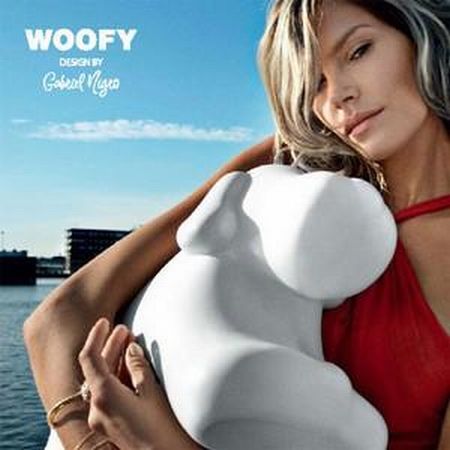 In today's hi-tech homes, we cannot do without those annoying wires and cables, lying all around the house. I have often wondered about a means to conceal these unattractive accessories, instead of unsuccessfully tugging them behind something. As soon as I discovered the amazing cable container by Gabriel Negro for Normann Copenhagen, I decided to share it with the readers.
Dubbed as Woofy, the cable concealer that is designed as a dog, measures 13″ x 19″ and weighs a bulky 3.5 pounds. Like every one of us, Gabriel Nigro hated to see the wires scattered around all the electronic gadgets, which are a part of any technologically advanced household. He had no other option but to give a concrete shape to his ideas in the form of Woofy! The invention not only serves its purpose well but also adds a touch of warmth, to wherever placed!
The dog is considered as man's best friend who simply adores its master and his family. It's a lovable creature, and so is Woofy, which looks cool in any room, be it your office, children's room or the living room. It is not a simple product but a buddy you will love to see around you, always!
Via: Unicahome