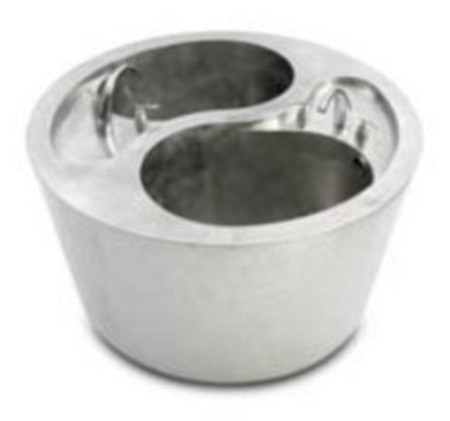 Diamond Spas' Yin-Yang bathtub is a Japanese style soaking bathtub that comes with a beautiful twist. Built to accomodate two people, it is designed to give you the pleasure of soaking yourself with your partner while assuring you the liberty to have your own space.
The stainless steel bathtub is divided into two seperate soaking compartments and resembles the Yin-Yang symbol. The tub features a bench at the bottom of both the compartments to allow the couple to face each other as they ingulge in the activity. The extra deep compartments assure you the perfect soak of your life by allowing a full-body immersion.
Besides providing the ultimate bathing experience, the Yin-Yang bathtub will also do its best to keep the sparks glowing for the couple.
Click here to view more details about the Yin-Yang bathtub and to check the entire range.