What you are going to see next seems just perfect for a biker's bathroom Check this out: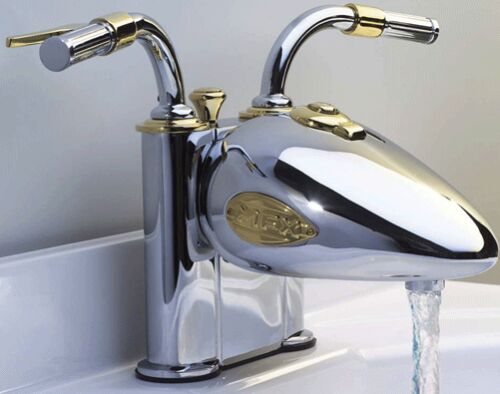 Wasn't I right?
This water faucet forms the part of MFX's motorcycle range of water faucets. The cute handlebars make them look so much like your favorite mean machine. Don't miss that huge gas tank made in brass and chrome.
MFX Inc. is a company that specializes in making unique home accessories inspired by bikes and motorcycles. No matter if your bike comes with a warranty or not, these faucets do carry a five year warranty tag with them.
There's nothing special about these faucets apart from the zingy distinctive look that they will add into your bathroom, though at a pretty heavy price of $699! Must say, you have to be crazy about bikes if you decide to adorn your bath with these.
Via: LuxuryHousingTrends