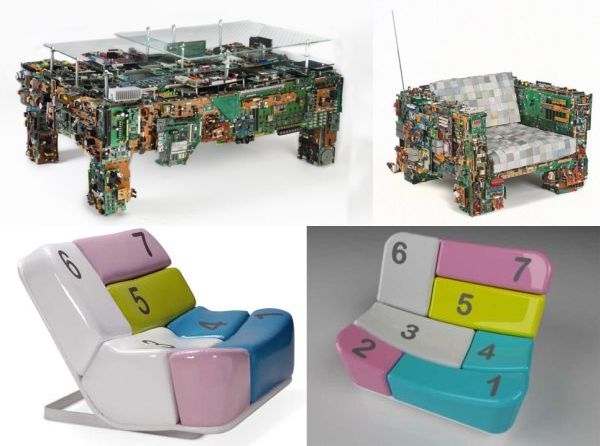 The world of technology has given birth to uncountable geeks who love to be surrounded by hi-tech things all the time. But, when it comes to decorating the space owned by a geek how can we miss the geek streaks? There are plenty of options available that will perfectly geek up the dwellings in an interesting manner. Here is a list of ten computer-inspired products that will be perfect for a geeky home decor.
1. Enter Key Doorbell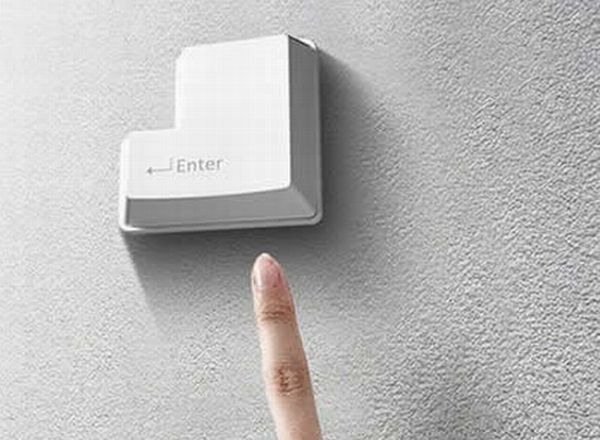 Enter Key Doorbell will make geeks jump with utmost joy. The unique doorbell has been designed by Li Jianye has been made using the enter key from a keyboard. So, when someone has to enter the house all they will have to do is press the Enter Key Doorbell. It will attract a lot of attention and looks very simple yet different. If you have any broken keyboard lying around and catching dust, at least you know what to do with the enter key. The designer has also made a Piano Bell and no prices for guessing it looks like the ebony and ivory of the piano.
2. Binary Furniture
A single glance at the Binary Furniture by BRC designs and you will feel as if someone has opened a CPU in front of your eyes. The furniture items have been crafted using parts of obsolete computers and other electronic items that had been left to die a sad death at junk yards. All the collected parts were fashioned in the form of attention grabbing chairs and tables. Have fun while using the furniture items by spinning the disks and pressing the buttons.
3. Numeric Keypad Chair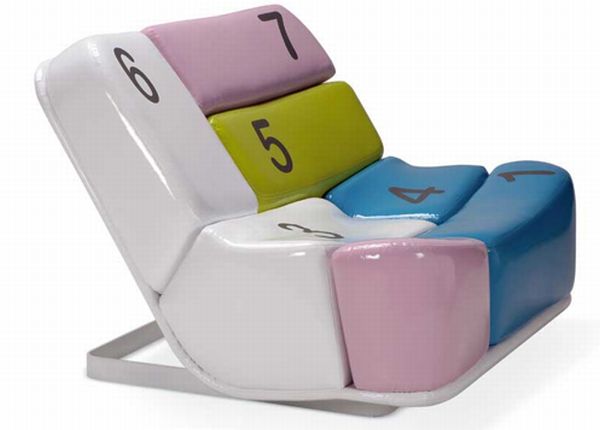 Numeric Keypad Chair looks as if a keyboard has been fashioned like a vivacious chair. The colorful creation by Simone Micheli will brighten up the space it is placed in. The keys have been derived from different keyboards and have been dipped in various colors. It is visually very pleasing because of its bright colors and also comfortable.
4. ASCII Curtains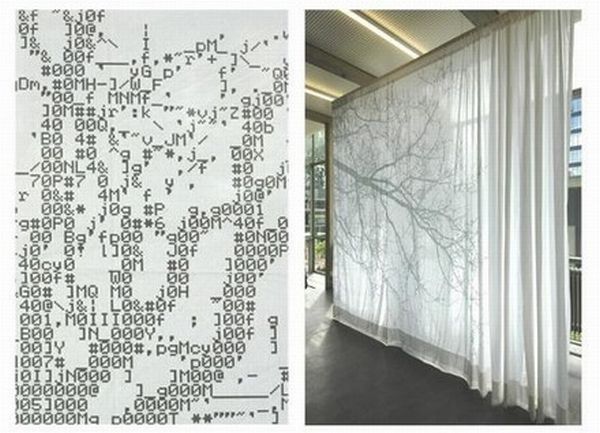 ASCII Curtains are a great blend of style and geeky characters. These curtains have been handcrafted by Nieke Sybrandy and look very unique. They feature a tree motif in the shade light grey, which if you look closely has been made using computer coding or codes. ASCII Curtains are truly awe-inspiring and will be a great addition to a geek's dungeon.
5. Wolfgang Keyboard Bench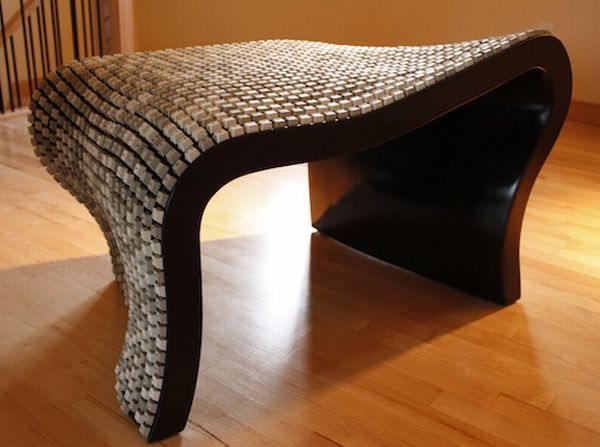 You must have seen benches made from wood, plastic and aluminum, but here is one that has been crafted from Baltic Birch wood and has later been caked with almost two thousand keys from computer keyboards. Christened the Wolfgang Keyboard Bench, it has been designed by Nolam Herbut and will prove to be a great addition in a geek's life. The keys used in the design can be pressed and you will be surprised to learn that they actually go down like they would on a keyboard.
6. Keyboard Carpet for your geeky home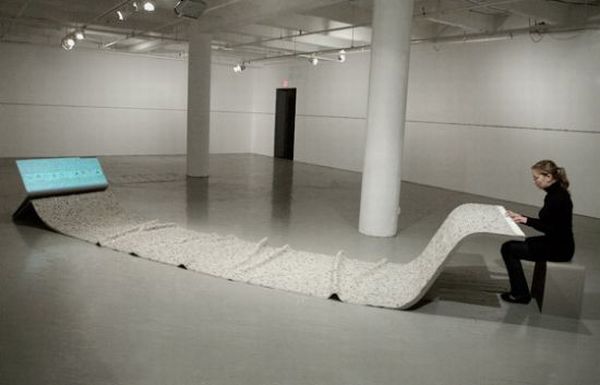 Ornament the floors of your geeky abode with the Keyboard Carpet by Jean Shin. The attention-arresting carpet has been made using 22,528 salvaged computer keycaps and 192 customized keys. All the keys were wedged on a continuous textile in a way that the carpet tells its own making. It is a continuous dialogue between the artist and the fabricators that happened through emails. It is a great way to tell people the importance of emails in our lives irrespective of the fact that we live in a world of where virtual communication is a reality.
7. Keyboard Lounge Chair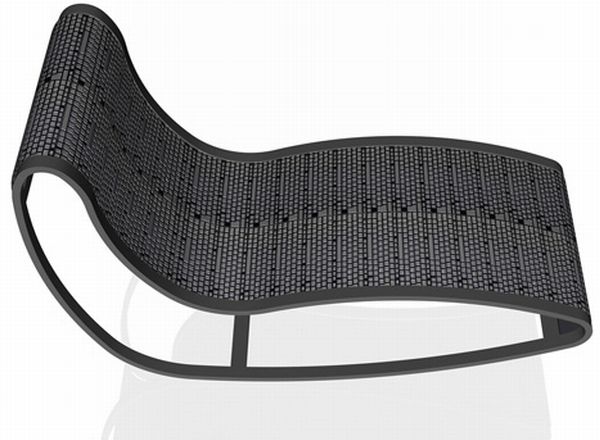 Relax after a hard day's work on a lounge chair made from computer keys by Dante Don Bonuccelli and Lamm. The exquisite chair has been named Texte-ile and the keys came from Voice Systems, a company that offers IT support to visually disabled people. The keyboard is removed to fix a voice box that robotically reads written/printed text. So, all the discarded keys were ingeniously used to bring this keyboard lounge chair to life.
8. Keyboard Lamp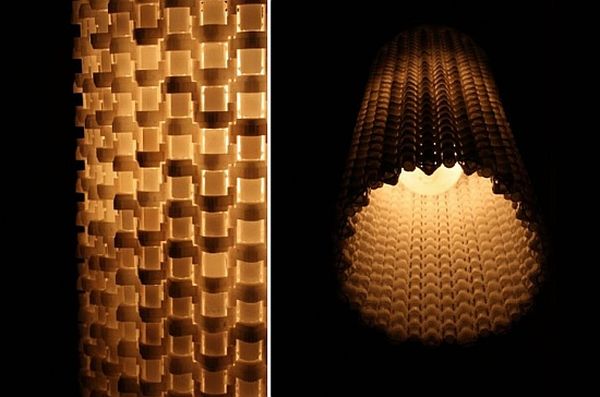 Nolan Herbut has an eco-conscious soul that cannot see thrash piling up every single day. The designer has crafted a dainty lamp that will add warmth to you place by using parts from old keyboards. The keys were extracted from thrown away keyboards and given a new lease of life in the form of this geeky lamp that has a mystical charm. It will create a magical effect when dusk sets in and will definitely fetch tons of compliments when people come to know the material that was used to make it.
9. Escape Button Alarm Clock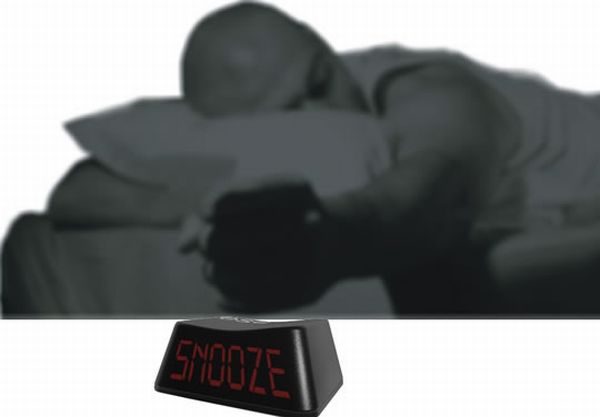 Here is an alarm clock that will bring you back to the real world every time you escape in the world of dreams. Named the Escape Button Alarm Clock it has been designed by Santiago Cantera. As the name suggests, the timepiece has been inspired from the escape button on a keyboard and is a mirror image of this key. It has been given a black finish and the time will be displayed in red colored digits.
10. Keyboard Wall Graphics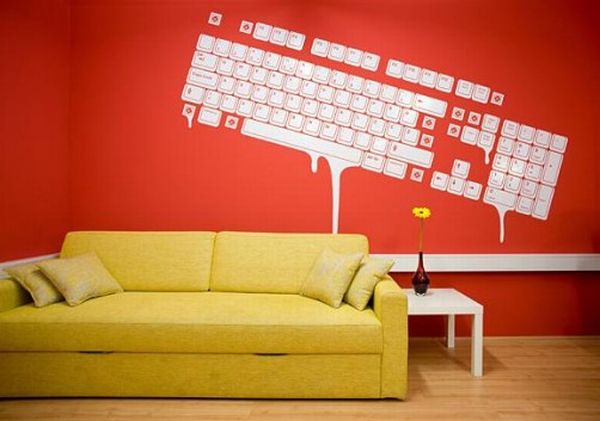 If you are in love with the keyboard that lets you stay connected with the world, then the Keyboard Wall Graphics by Zek will leave you impressed. The graphic will be a great way to decorate the walls of a geek's room and is definitely very artful. The wall graphic is quite eye-catching and will make heads tilt in surprise.