You extend an arm supposedly to see what antiques looked like on the inside, you swing those archaic hinges only to find this modern day refrigerator with all the goodies to stomach! Wow, would that not be quite a experience, your very own time machine to jet you through past and present? These are the vintage refrigerators presented by PortobelloStreet.es that are putting to test the concept of retro-aesthetics. A perfect addition if your looking for vintage home decor ideas
Vintage wood lamp from Luke Kelly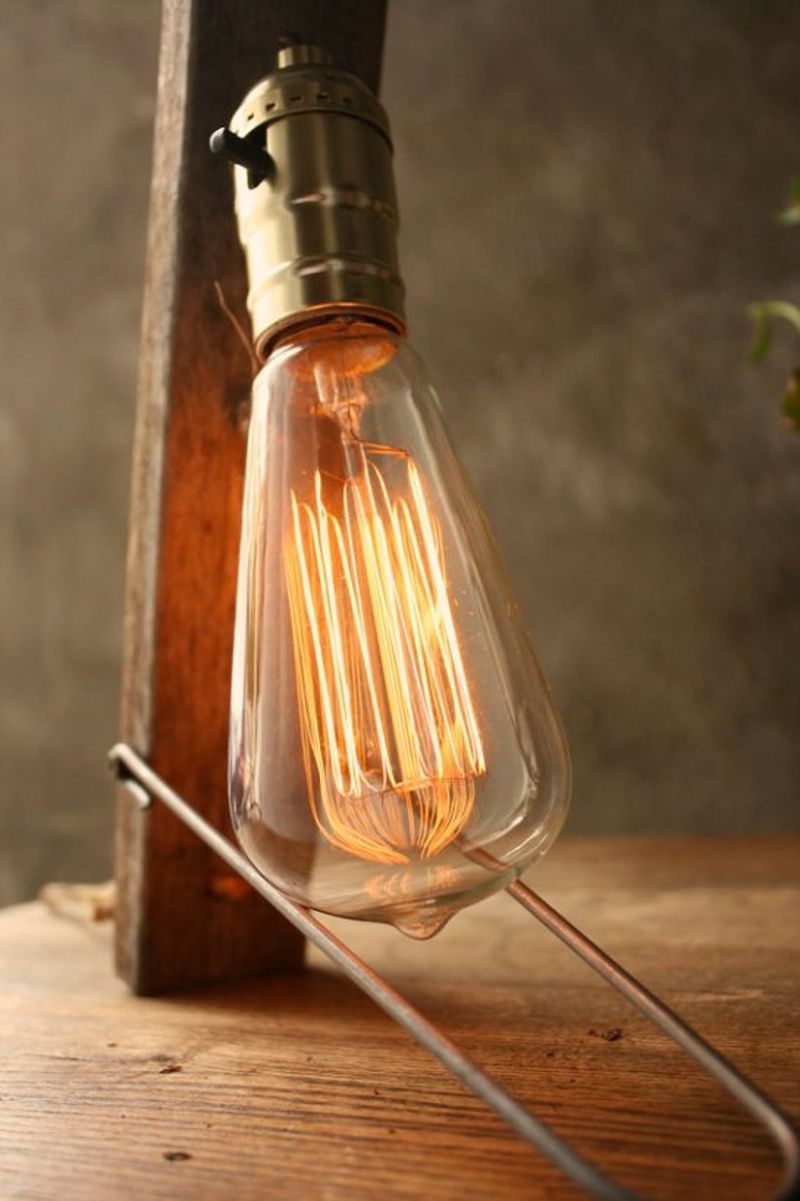 Finding inspiration from nature and integrating it to give potentially useful output seems to come naturally to many people. Much in line, an unusual but attractive work of art has come in the form of a lamp. The Luke Lamp Co. brings its new product created by Luke Kelly. The designer and owner of Luke Lamp Co, Kelly, has made the salvaged wood lamp. The simple and gorgeous lamp can be a perfect complement to your room, providing more than just lighting. It can also be an apt gift to any of your loved ones, being both usable and decorative.
The lamp is a single piece hardwood product. It has a jute fiber rope attached, complementing the vintage appeal. Measuring 11 inches high and 3.5 inches wide, the lamp can be suitably adjusted to your table top, or any other area of the room. You also get a filament bulb within the lamp. The hanging lamp socket includes a built in switch. You can use a standard outlet for plugging in and enjoy the amber orange lighting experience. The designer has exclusively matched the color of the light with the weathered grays of the frame. The lamp can be apt for "mood" lighting. The nice, rustic original piece is a unique art work.
Each gorgeous lamp is a different piece of art. They are apparently quite different from the usual ones found in the local stores. These lamps have been carefully handmade so that no two will be the same. There shall be a limited produce of these lamps. The designer provides you your own choice of bulb, like a globe style bulb, when ordering one.
The Luke Lamp Co. was started this summer out of Luke Kelly's inspiration for creating hanging lights. His bunch of salvaged hardwood decking material served the raw material for the lamps. This is one of the easiest vintage home decor ideas you can consider
'Vintage 1980's Princess GLASS telephone' with poise retro looks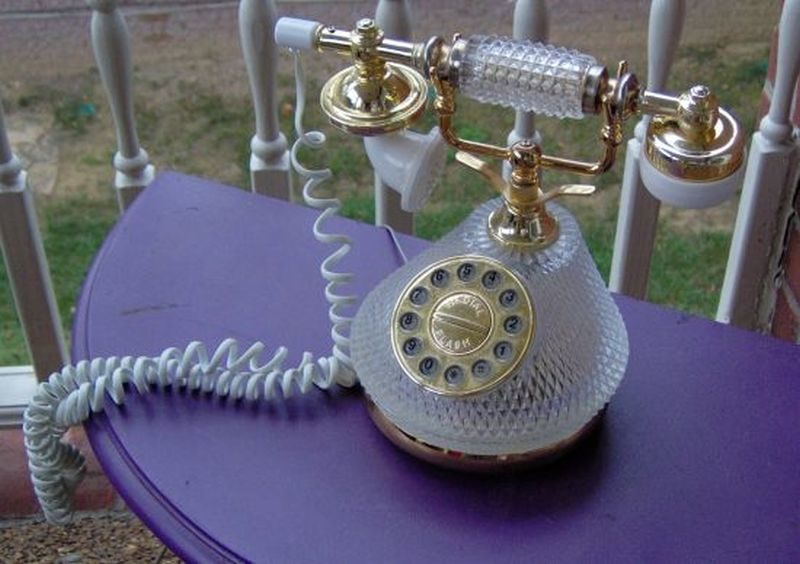 Vintage stuff is oh so cool, and anything that promises to compliment our modern homes is always accepted with wide arms open. We checked out the cool phone that seems to be from the Victorian era. The Vintage 1980's Princess GLASS telephone wears the price tag of $35. But I'm sure for such a wow functional product that adds to the beauty of your modern home, each one of you would be ready to grab one.
Vintage master clock given new lease of life by designer from New Mexico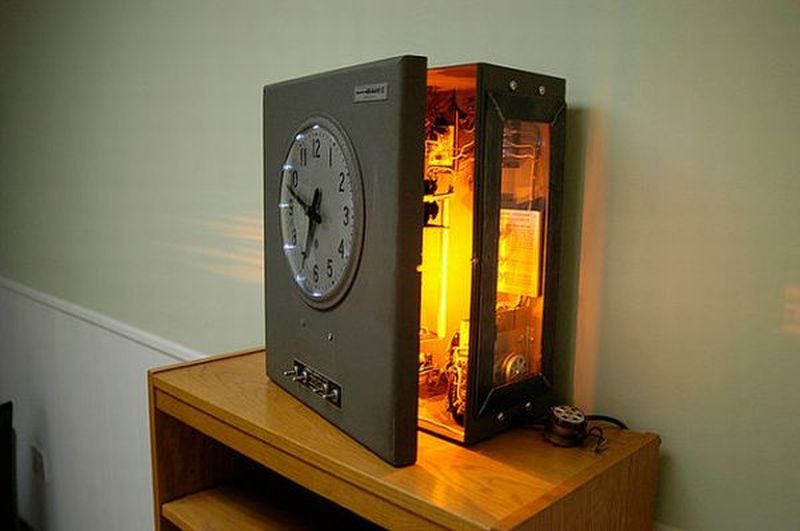 A vintage master clock system has been given a new lease of life by adding some modern systems and lights to it. This 'new vintage' master clock has been designed by Curt Zackiewicz of New Mexico, USA. The master clock, actually from the National Time Corporation of Detroit with the serial no. 4957, now looks all glamorous with the addition of new lighting and sensors and is surelly one of the vintage home decor ideas you can consider.
To give this half a century old clock a new look, the designer added two glass panes on both sides of the master clock, so that the inside engineering of the clock can be clearly seen. He also added a 3 watt orange LED light to make the clock appear all glowing from the inside. 12 dimly lit white LED lights were added to the face of the clock to illuminate the front. The clock also has a new motor as the original motor was replaced by the designer.
Features and Technical details
The design also includes special sensors which help to turn the lights on whenever there is a need. These sensors do not require any kind of human interference. The minute  dusk sets in, the lights automatically turn on.; however, you would need to turn off the light when you are not using it.
Dim lights will bring out the real beauty of the clock; Moreover, to retain the originality of the clock, the designer still uses the same grey color. If you want to give in a new color, you can let the designer know; however, the customization would cost you a little extra.
Amazing Audio iRacket speakers made from vintage tennis racket and found materials
Who cannot compromise on quality of music and style? iRacket v4 collection will really turn your head. This amazing gadget is made from vintage racket and found material. It works superbly with iPod, iPhone, laptop, mp3 player or any other audio and video devices.
Technical specifications:
Each speaker includes on/off switch, stereo speakers, a power cord, basic output Jack, and audio input. You can also listen to music by plugging head phones. You can enjoy your favorite music with this amazing handmade racket by turning its speakers up and down.
Austin Inventor's Drive In Speaker IPod dock takes me to the vintage era
A creation like this in speaker design reminds me of the Vintage disco line. The modification from a speaker to the dock version is the good side and feature of this beauty. This dock slightly resembles the Marathon Torch kind of design due to its table ready poll which holds two of the working drive-in stereo speaker system by its side. It also holds a cordless ball top on its poll which has a color changing effect. It comes with 8 choices of color settings, inclusively.
In addition, it has the feature of an iPod/iphone docking station. This allows the user to plug this dock to the computer with cables and connectors; that comes along with. It can play music without any requirement for wall plug-ins and can charge or sync itself when plugged into the computer itself. The credit for this design and creation goes to Blue Starlight Drive-in inventor in Austin, TX.
Ashfield: The vintage home decor ideas Bath Collection
Price Pfister has come up with yet another astute range of vintage styled water faucets called Ashfield vintage collection. The fine collection seems to be an amalgamation of cotemporary designs with a rather raw farm house appearance.
With single lever style with a water fall design give the faucets a conventional look while the channel spout feature make it an ultimate addition to a country house.
The Ashfield collection offers a wide variety of products for bathroom as well as kitchen, in fine finish including satin nickel, rustic bronze and rustc pewter. Here are some of the designs from Ashfield:
1. Centerset lavatory faucet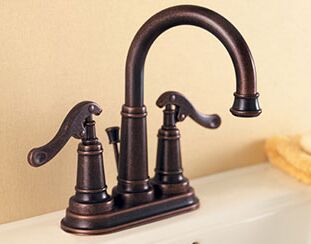 2. Tub & Shower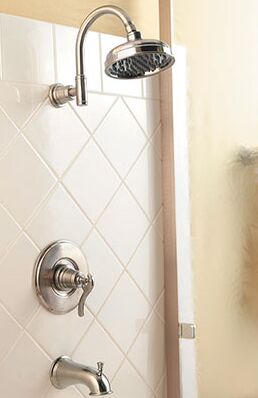 3. Matching bath accessories