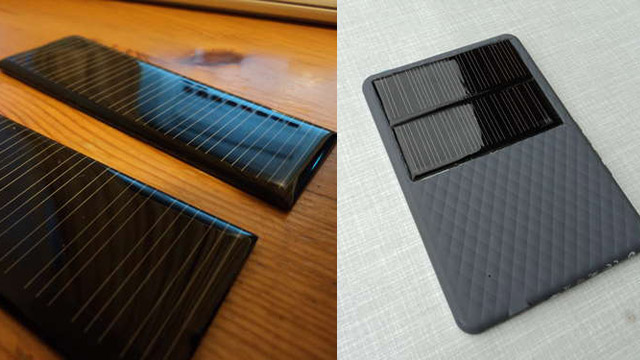 Home is the ultimate place in man's life where he expects peace, comfort and customized applications to support his daily lifestyle. One can buy a home, get the best of the interior designers to decorate but one's creativity to a home is a never-ending process. In fact, every nook and corner of the home talks about one's personality and reflection towards life. To make your life more meaningful and creative, you need some DIY (do it yourself) products. Let's discuss some DIY projects which are essential to make your home the epitome of innovative spirit. These will be the most ultra modern amenities available and will be a quick solution to your house-related problems indeed.
1. Use an Accordian style bedside lamp: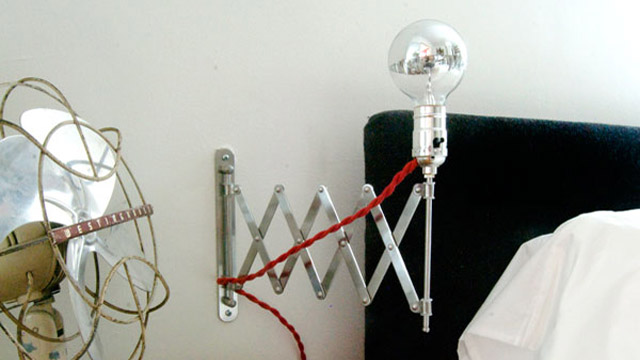 You may set up a bedside lamp which resembles the shape of an Accordian to give it a chic, twisted and modern style of lamp. The cost will only go up to $20. You may go for chrome tipped bulbs, fuel efficient LED or CFL bulbs. You may need lamp shades or if you don't mind the bare look then this exposed bulbs will be a better choice. This is really cost efficient and will be a different style of decor for your bedroom. Care should be taken to avoid any body contact with the bulb exposed hereby.
2. Use sand while painting your stairs: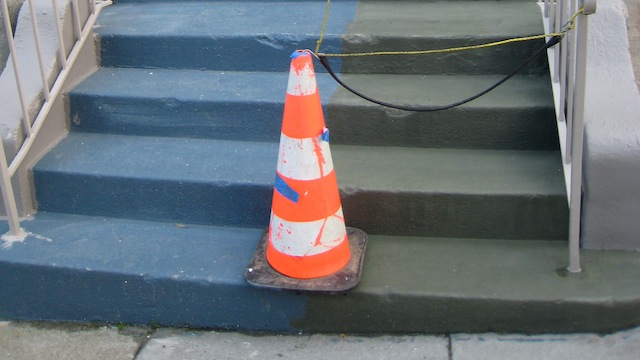 Stairs are the most important part of your house. While construction goes on, you can mix sand with the paint which is going to be applied in the steps. This will avoid slipping down the steps and will make the surface little rough. The project is quite simple. After applying a coat of paint to the stairs, apply 3/4 cup pf sand and finish the coating as the prevention and safety of your family members are in your hands.
3. Build a fully portable desktop cover out of plywood: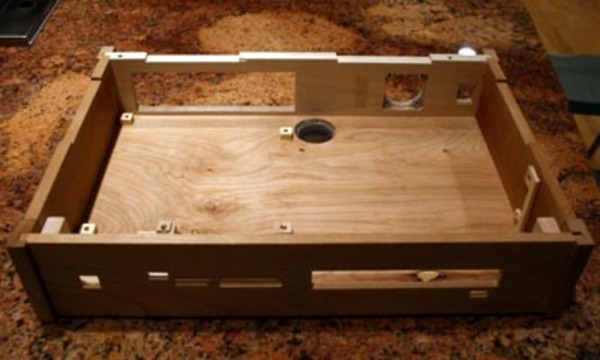 You may use the plywood to build a portable desktop gaming computer box with parts attached to it that resemble a cute design. Anyways, it's going to be as cheap as 200 $. This custom-made computer case is not only economical but can be carried from one place to another without much hesitation.
4. Aluminum can to be used as a Wi-Fi extender: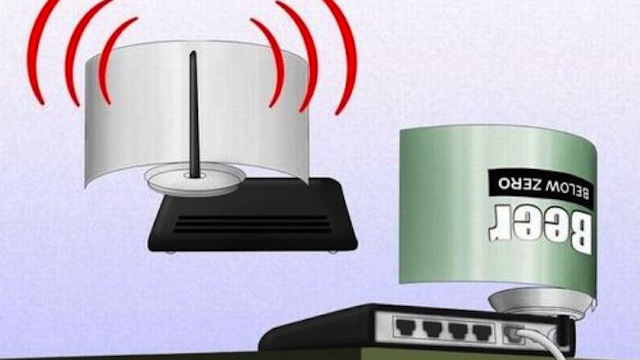 Sometimes, you may find disturbance in your Wi-Fi signal of your laptop connection. Something might be blocking the way to the connection. A soldered tin or an aluminum tin is the best choice to be fixed as an extender. The tin part can be cut with the help of a cutter and put around in a conical manner. This will enhance the reception of the internet connection. To your surprise, you will get a good broadcast.
5. Making one's e-book reader solar powered: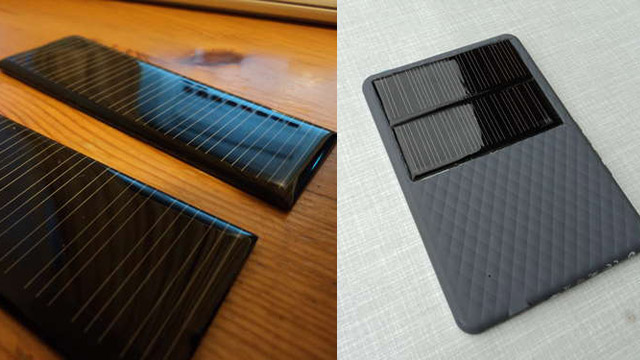 Since e-books are the perfect examples of low power draw, you can use some power cell at the back of the case and use for renewing solar power. The e-book will get enough power with the solar panel on the back. The charging can be done by following simple instructions. The side facing the solar power should always be facing the top to ensure maximum power.
6. Cam attached to laptop while you are busy with your work: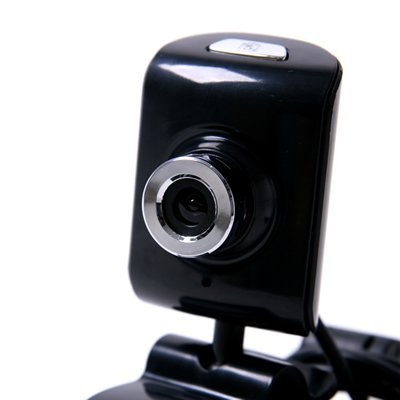 Suppose you are busy working on laptop and you are unable to keep a watch at any intruder who barges into your house. If you have a web cam in your home, you can attach that to your laptop and that will act as a security system. These are called self introduced systems to ensure safety.
7. Recycling organizer made from corrugated plastics: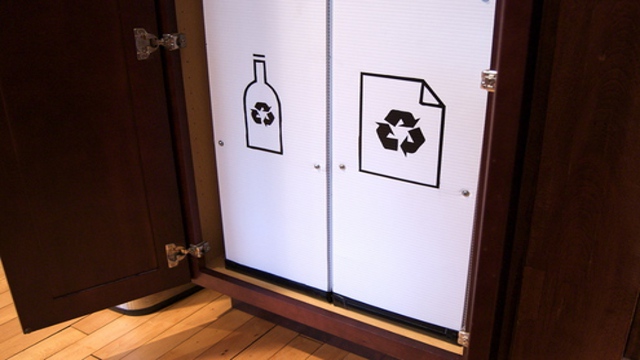 Corrugated plastics are mostly available in making lawn signs and are most sturdy to use. A recycle organizer can be easily prepared with it following some simple methods. It will be very rigid and unlike any other material it won't be soggy. The cost will be hardly $35. It is a quite economical way of making something useful. This will easily fit the bottom shelf of a pantry.
8. Use a rotary tool for a security screw: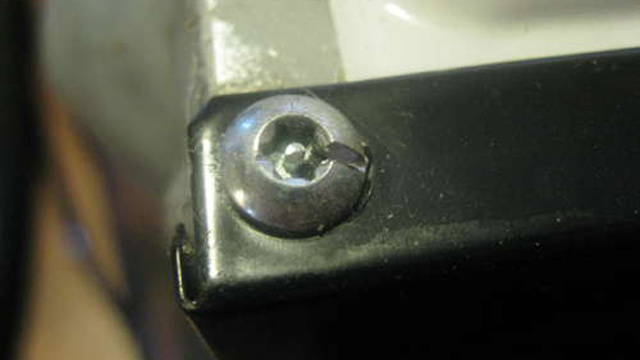 Often, security screws appear on manufactured products where it is not desired to open easily. These sort of screws can be opened up by using a rotary tool. It's always advisable to take safety precautions while using rotary glass. Rotary tools are also known as Dremel tools and they are the most popular brand.
9. Build your own shower head: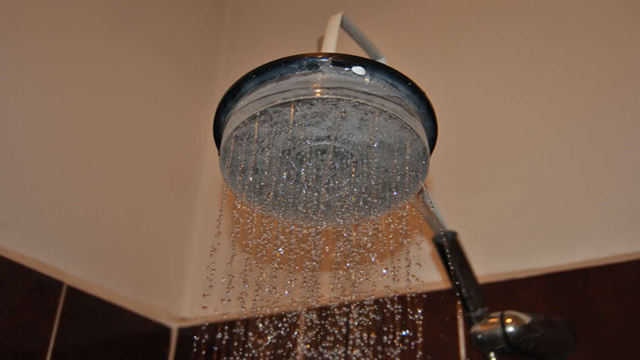 By utilizing an old CD spindle in your house, you can make the shower head at the bathroom. Normally, shower cases are available in the market. But in case if you are a little adventurous, then what you need is a CD spindle, glue gun or candle, pliers and knife. You may fix it high and get the wonderful flow of water. DIY ideas are definitely fun doing ideas but these are innovative too. This DIY idea can be done in any weekend and you may enjoy with your family.
10. Foam filler drawer: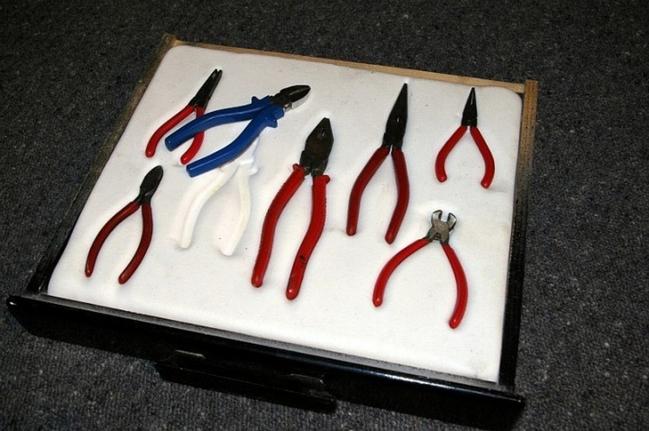 Cheap foams are usually used to fill the gaps in between windows or for insulation purpose. But if used much more judiciously, then it might take the shape of a case where tools can be kept. The tools kept will be in a nice condition and thereby will avoid rusting and any other damage. An old drawer with rigid container might be used to keep the tools which will be padded by the foams.
So, with a little innovation and effort you can make many DIY projects at home.