Going for a bath is a necessity of life and it gets better if you can make it funny and creative by adding little accessories to your bathing experience. This will also make your cleaning routine cooler and fun filled. Providing a creative and exciting look to your bathroom can be really simple and affordable. With this list of available gadgets, you will get an idea of how to creatively deck up your bathroom. Read on to know more.
1. Aqua-proof Notes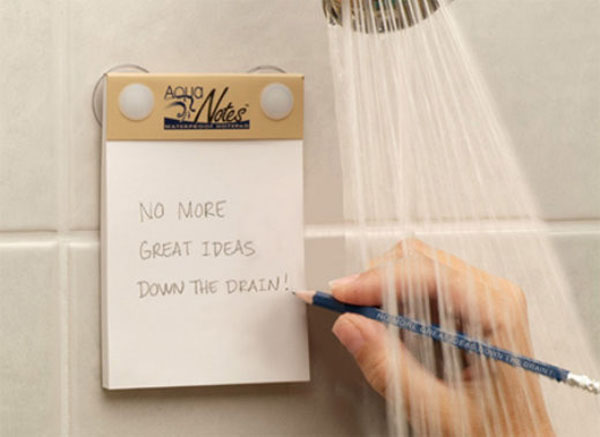 A quiet environment in your lovely bathroom can welcome new ideas in your head and jotting them down just at that point of time is difficult with flowing water. But not anymore! Writing on this waterproof notepad is so cool that you can add your important list of groceries and office presentation just while you bathe. These notes contain 40 perforated sheets so you can make your list little more detailed. The cost of this gadget ranges from $9 to $10. A little note of caution "try and make it short so that other's could not read."
2. Toothpaste Dispenser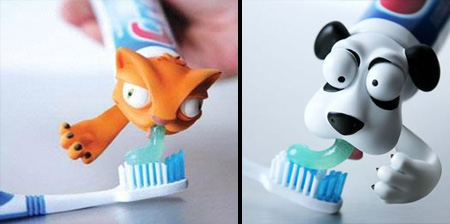 Are you freaked while handling the toothpaste cap? Worry not, this item is just for you. A dispenser or funny toothpaste heads with a wide outlet allows you to make your brushing time a lot more amazing. Priced at $12.5 (for the dispenser) and $10 (for the pet vomit toothpaste head) they are bound to make both kids and adults happy.
3. LED Showers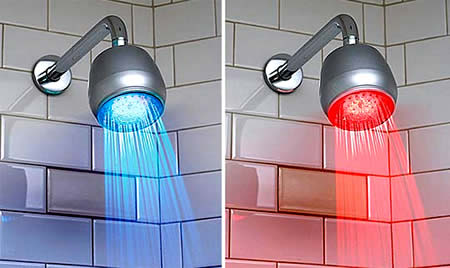 The technology had attracted many with their cool creation of light-effects. And, now you can own these in your bathrooms, that too on the shower head. Sounds interesting, right? So here we have LED showers in a beautiful match of colors that enhance your bathing experience even more and you can give that favorite dance move of yours right there. The showers come in different colors (red, blue, green, yellow) at a price ranging from $30.84. It also has a heat controller, which allows you to have a hot shower as well.
4. Nose Gel dispenser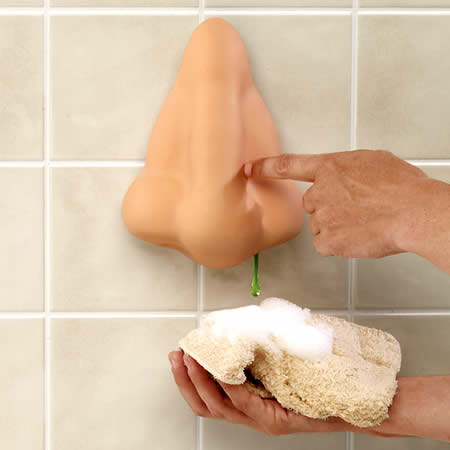 We know it is gross but funny too. Squeezing gel from from a runny nose is what this gadget does. It may sound disgusting but the sales meter shows something else. This product sells like hot-cakes in certain areas with kids loving it even more. The dispenser comes at a price of $18 and there are certain precautions you need to keep in mind while using it, that is, some gels are not allowed because of their consistency.
5. Shower Sponge Microphone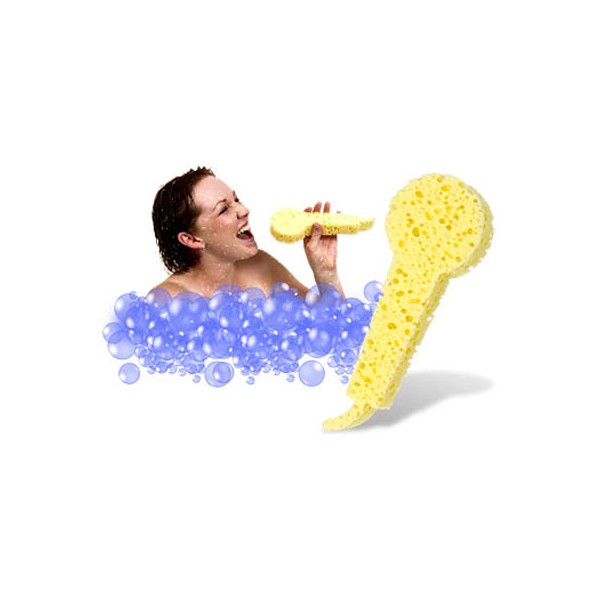 Many of us have a habit of singing in the bathroom while chilling under the shower. What if you have a nice sponge microphone to make your singing even better and adding to the effect? If you feel like having one, this product is a must for you. The mic is priced at a reasonable $7.45 and there is nothing to be cautious about.
6. Butt/Face Towel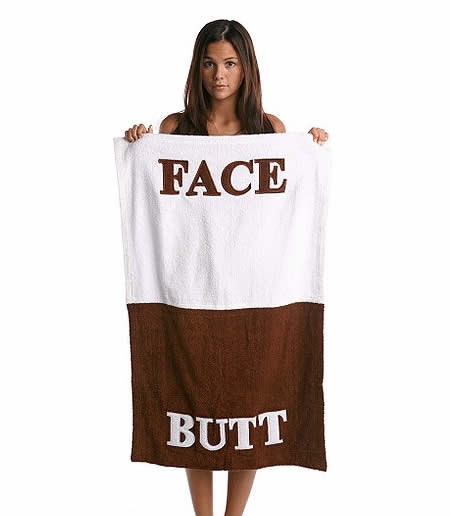 You will never be confused ever again as to which part of the body you are rubbing with your towel with this simple yet exciting piece of cloth. The product has two parts with enlarged titles of "Butt" and "Face" and serves your purpose. The towel sounds expensive at $12.29 but still it holds up for the dilemma.
7. Excited Man Hanger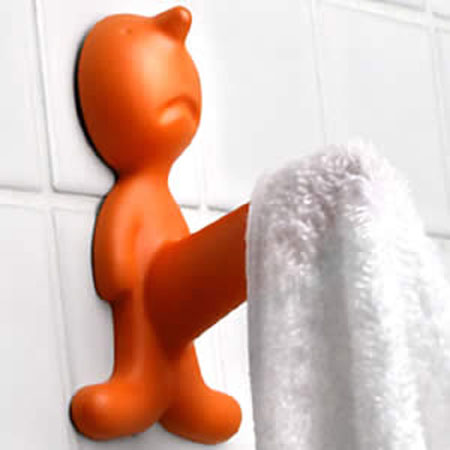 If erotic things make your day then what can be a better buy than this hanger to make your feelings go even more wild. The hanger is simple yet says a lot. Priced at $7.45 this is a dual functionality accessory.
8. Blood Bath Shower curtain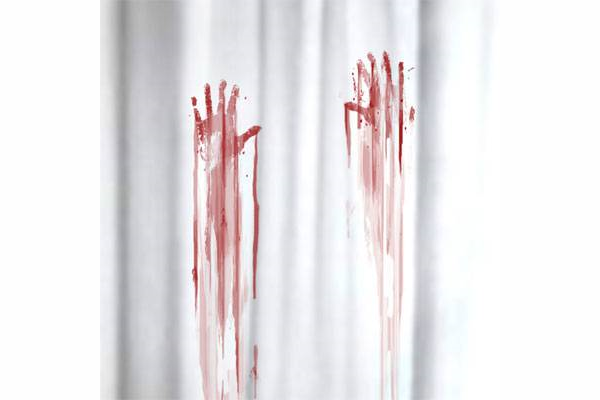 Do you love suspense novels or murder mysteries? If yes then this is a perfect buy for you. The curtain covering your tub has blood stains and fingerprints with blood all over them. The showcase is quite exciting and looks really fine. Priced at $18.46 the product is available on amazon.com.