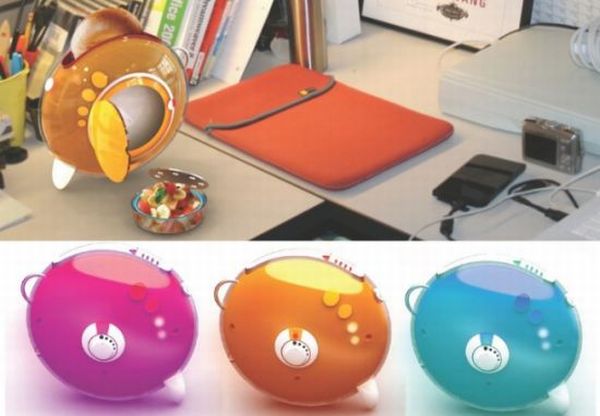 Toaster is one of the most important kitchen appliances that cannot be given a miss at any cost. It has been ruling kitchen spaces for years and nothing can replace this device used for toasting bread. Its designing has undergone a lot of changes over the years but still the pop-version is the most preferred and known. But, there are many designers who are coming up with innovative designs to make modern day toasters all the more attractive. Here is a list of ten creative toasters that will make breakfast time fun and fancy.
1. Dyson Toaster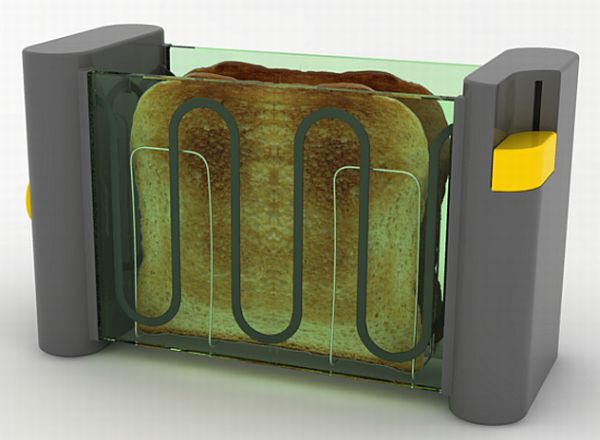 Once you insert a slice of bread in a toaster, there is no way one can see how crisp it has become. This incapability burns the toast most of the times and is one of the most burnt food items in the kitchen. David Chacon has designed a see through toaster named Dyson Toaster that will put an end to all such woes. The innovative product has hi-tech transparent walls that will let you see the slice of bread getting toasted.
2. Arrow Toaster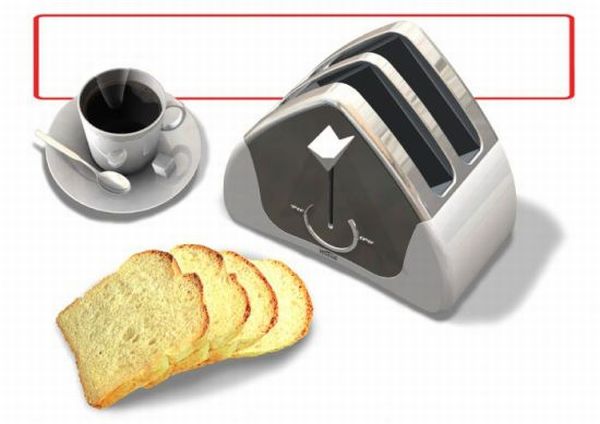 Arrow Toaster has been designed by Stephen King by making good use of an old Mistral Toaster, which has been given the shape of an arrow after redesigning. The starting point of this toaster has also been fashioned like an arrow and all the functions are decided by the way this arrow points. The intuitive design has a distinctive insertion method and novel setting controls.
3. The Scan Toaster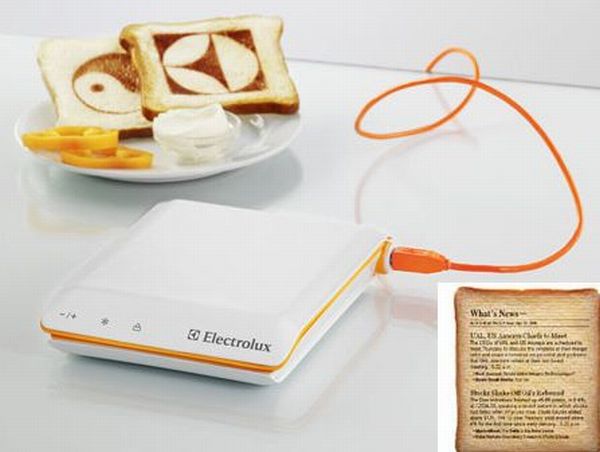 Are you getting late for work and can pick between having breakfast and reading the newspaper? Fret no more! The Scan Toaster, as the name suggests, will scan news headlines to weather conditions on a slice of bread. Simply, connect the toaster to a PC the network of toasting modules inside it that help burn the right content of news. The on-toast image has been designed by Sung Bae Chang.
4. 'Toast/e/r'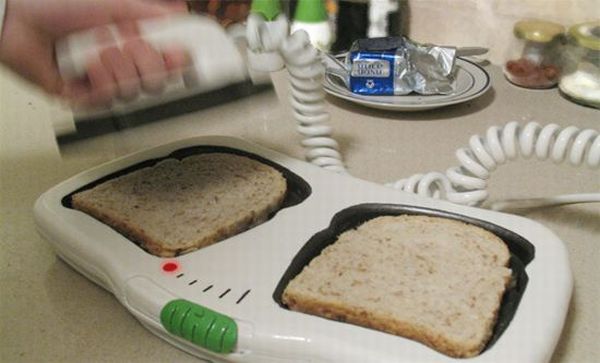 'Toast/e/r' has been designed by Shay Carmon and heavily resembles a manual defibrillator. The unique design is simple to operate and will give you a chance to revive bread for a perfect breakfast. The interesting design will not pop up the bread like a regular toaster but will definitely give you hands on approach to use it.
5. The Trabo Tostapane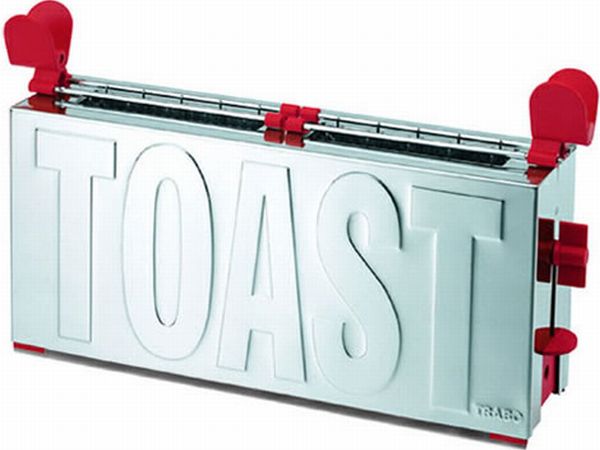 The Trabo Tostapane will blind you with its shinny façade. The toaster with a chrome finish has subtle detailing in the color red and has been designed by Gae Aulenti. The facade has been embossed with the word 'Toast' and can take two bread slices at a time. It has a measurement of 17 x 8 x 36 cm and will definitely toast your bread in a glittery way.
6. Crystal-Encrusted Toaster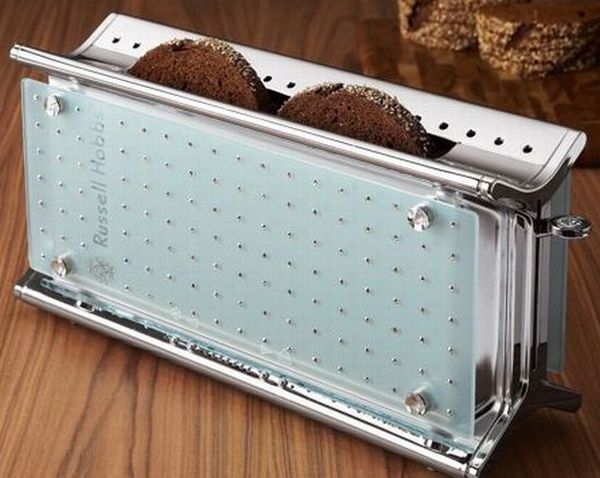 Crstal-Encrusted Toaster will make eyes pop along with toasts of course as it has been embedded with Swarovski's that add a special bling. Designed by Russell Hobbs, it is a high-end toaster that will sit on the shelf of your kitchen with utmost panache. The eye-catching toaster with more than 200 Swarovski crystals features a crumb tray, an extra lift handle and settings for variable browning. The two slice luxury toaster has a height, width and depth of 9, 18 and 6 inches, respectively.
7. ROLLERToaster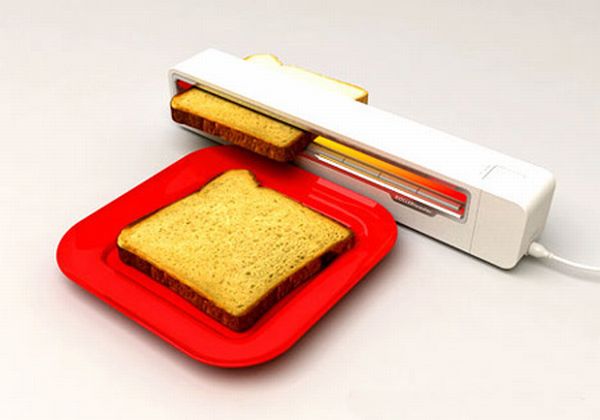 Say goodbye to the pop-up version of toasters and welcome the all new ROLLERToaster in your kitchens. Simply, slide a slice of bread in it from one side and swap it into a crispy one as you collect it n the other side with this one of its kind toaster. The brilliant concept is a brainchild of Jaren Goh and will prove to be a blessing for small homes as its design won't consume much space.
8. Six Part Toaster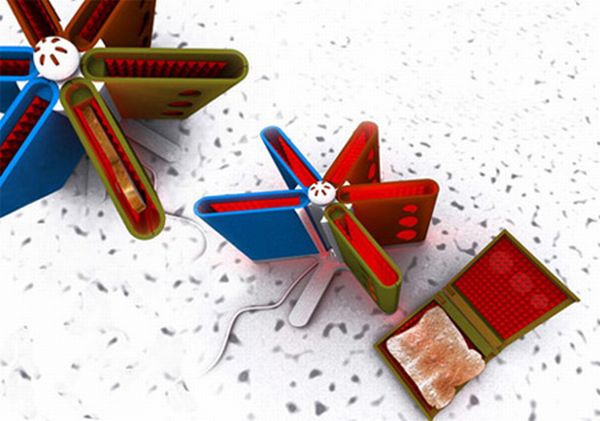 Six Part Toaster has been designed by Matt Gossington and is perfect for a contemporary setup. The toaster consists of sic compartments that are independent of each other and can be easily detached from the main assembly. Each compartment comprises of hot plates that keep the bread slice hot as well as crisp. The bread in each single compartment gets heated when the toaster rotates and can be used to get more than two toasts at a time.
9. Pea Toaster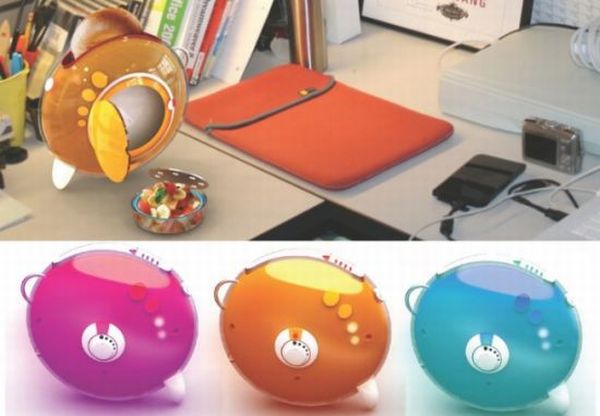 Pea Toaster is way too cute and colorful. The portable bagel toaster has been designed by Vyasateja Rao and also has a storage block. It features light indicators that will let a user know the state of their toast. The interactive design has been blessed with attractive looks that will spread unending warmth while serving crisp bagels.
10. Digital Image Toaster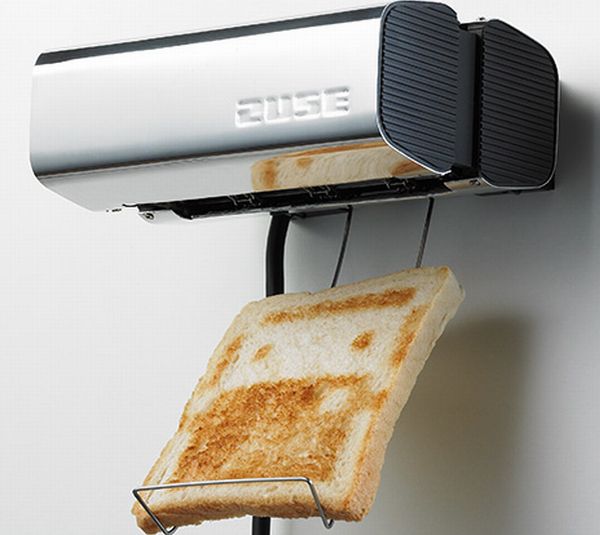 Zuse is a digital toaster that has been wedged with an optical sensor. The sensor gets activated robotically once it senses that bread has been placed in it. The toaster also has memory chip that is capable of storing images. Zuse works on the lines of a conventional print maker and will burn pictures like it on the toast. The brilliant kitchen gadget is a creation by Inseq Design.