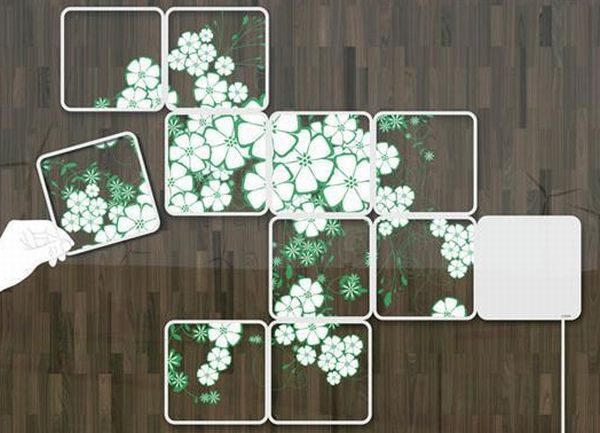 Tiles are one of the best ways to decorate your walls, be it your living room, bedroom or the dining room. They come in a wide variety of shades and patterns making it easy to choose them according to your home decor. Many top designers have designed artistic and stunning tile designs and patterns for adorning your walls. Take a look at 10 decorative wall panels for contemporary apartments.
1. Mosaic tiles by Bisazza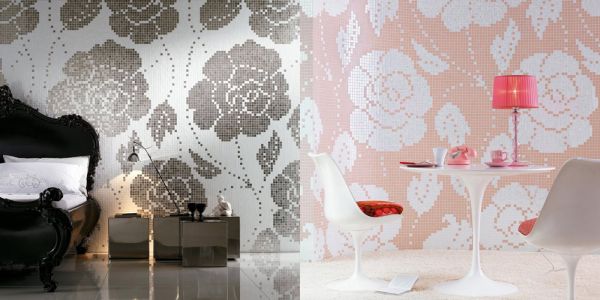 These tiles are definitely elegant and romantic. They are one of the best ways to enhance the general mood of the space. The gracious looking tile designs create a sophisticated look and feel in the atmosphere. Simple themes are personified with multiple color schemes to achieve the desired look. You can either choose the black and white combination or select another color to complement the decor.
2. The versatile collection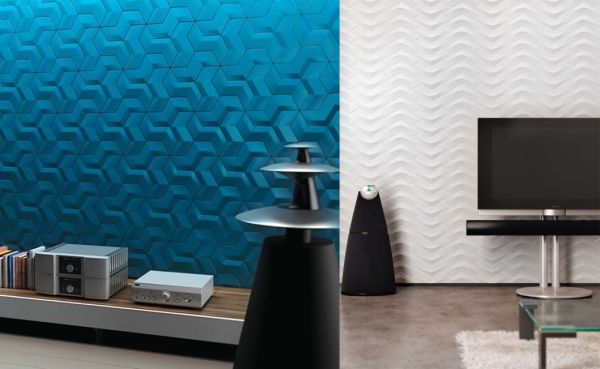 The Versatile Collection has a number of styles to choose from. The tiles display a unique sense of geometry and functionality. The variety allows the users to create various special combinations to form architectural geometries and structures of nature. The best thing is that these patterns are suitable to any room. The rooms that use these tiles have a creative edge over other styles. They are available in various colors like blue, black, brown, bordo, white and cream. Use different combinations to make your living areas more colorful and classy.
3. Bump 3D tiles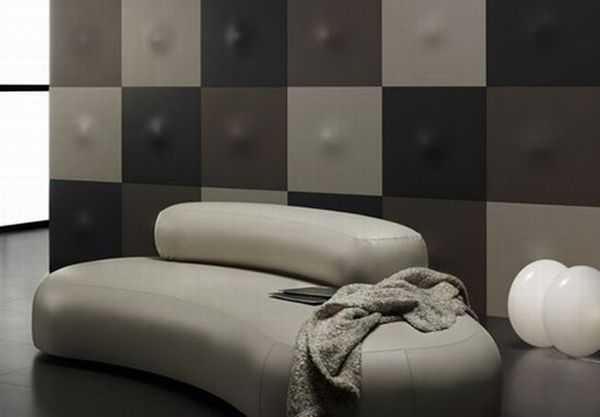 If you wish to have a 3D effect in your rooms then choose the Bump 3D tiles. The tiles are created by Graniti Fiandre. These very special tiles have a raised bump in the center of each tile. Your walls will have an architectural finish when all the tiles are installed properly. In order to get a mesmerizing finish, the designer has used a neutral color of Dove gray, mud brown, ice white and dark anthracite in a semi-matte and natural finish. Transform your rooms by using these bumpy tiles.
4. Crystal Ker floor tiles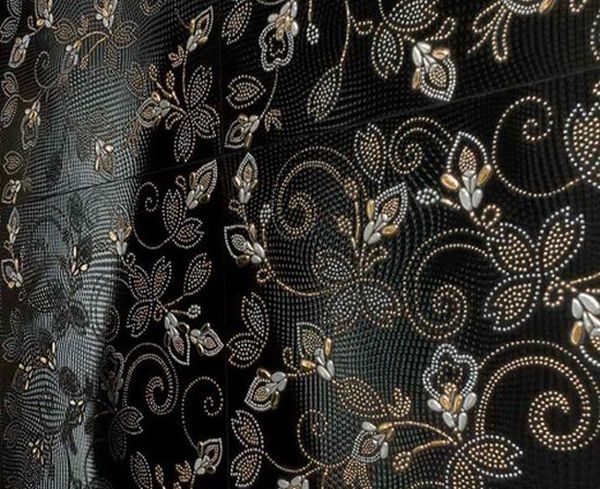 The Crystal floor tiles enable you to decorate your home with glittering tiles. The tiles are manufactured by an Italian company Gardenia. You can have your walls covered with intrinsic and artistic glittering tiles. Some varieties include textured patterns with dazzling designs on the tiles. The decorative tiles can enhance the visual appeal of your home in a special way.
5. Curved wall tiles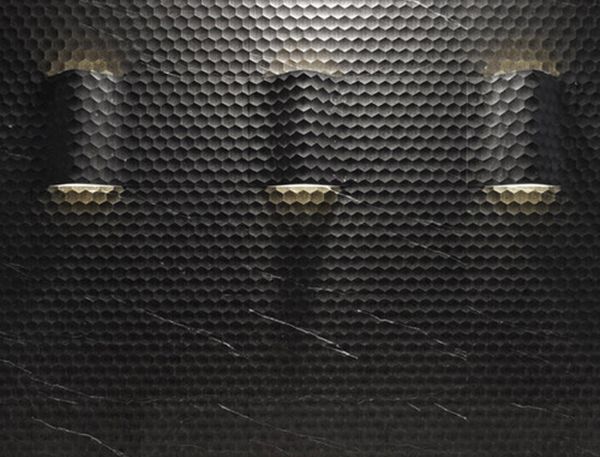 If you are looking for an unexpected and unconventional way of decorating your walls, then choose the curved wall tiles designed by Lithos. The Favo Curve stone tiles are not the normal tiles you see everywhere. They are made of a different material. If you look at the wall closely you will feel as if numerous concaved tiles are placed together to form a honey comb effect. These tiles can be bought in two models, flat and curved. For added effect give a nice lighting. They are available in 3 natural stone finishes. They also impart an earthy atmosphere.
6. Modern tile by Fap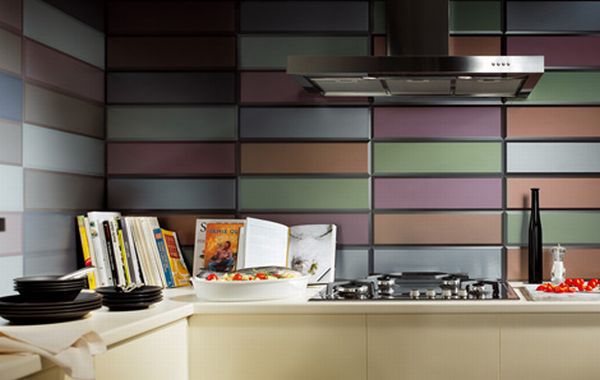 Modern homes need modern wall tiles on their walls. An Italian company known as Fap, has come up with stunning modern tiles for the bathroom and kitchen. They deliver the latest looks with a fine blend of innovation and tradition. The diamond cut wall tiles come in horizontal style with each tile measuring about 15 x 56 cm. The tiles impart a fashionable satin finish with a wide range of colors. So use these tiles in your kitchen or bathroom and draw enhance the overall mood.
7. Glass tiles from SICIS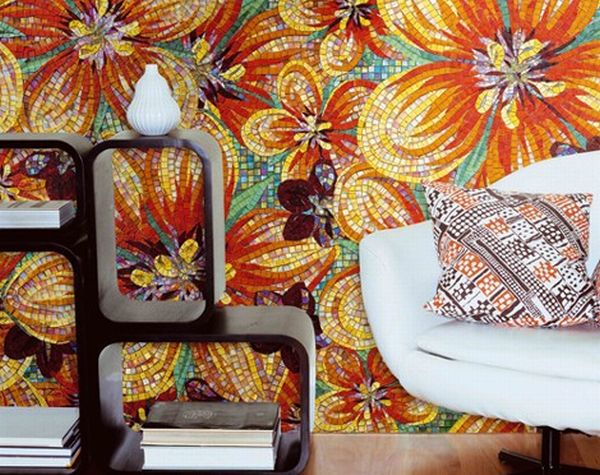 Glass tiles provide a stunning visual impact especially when used on the walls. The Flower Power glass tiles by SICIS come with larger-than-life patterns that may take away your imagination and transport you to a different world. You can transform your walls into works of art by creating various compelling designs and patterns. Add your flowers such as poppies, gerberas, water lilies, daisies and sunflowers to your walls and enhance the overall ambiance in a vivid and glossy way.
8. Gold decorative tiles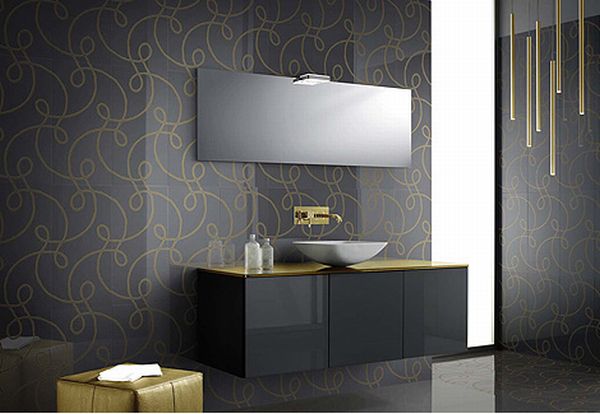 Love the look and feel of gold? Then bring home the gold decorative tiles on to your walls. These tiles are designed by an Italian company Graniti Fiandre. These fabulous tiles are sure to inspire you a lot. They come in numerous attractive patterns and are ideal for using in your kitchen, foyer, bathroom or any place you wish to add style. Your walls can certainly be the attention grabber when you use these gold pattern tiles. They come in various patterns like gold scratch to floral designs. Each tile measures about 12 x 12 inches.
9. Wall tiles by Iris Ceramica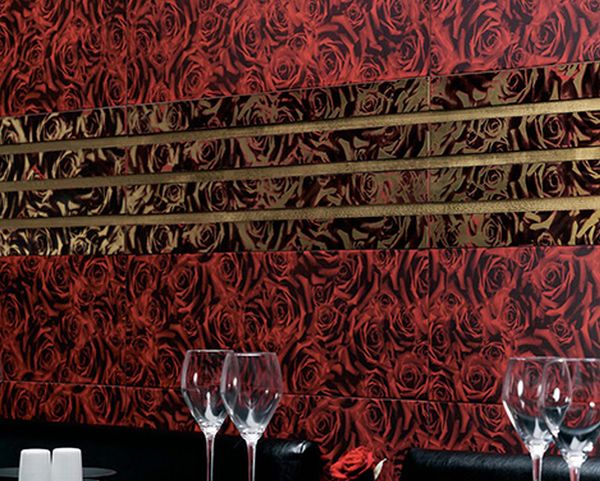 Wall tiles are just not only for your bathroom and kitchen. They can be used almost anywhere if you want a luxurious and long lasting effect. These decorative wall tiles Neobarocco is created by the Italian company named Iris Ceramica. The classically inspired tiles feature a fabulous damask pattern. Each tile measures 30 x 10 inches. They are available in a wide range of shades and colors.
10. Wood wall tiles by QuadroLegno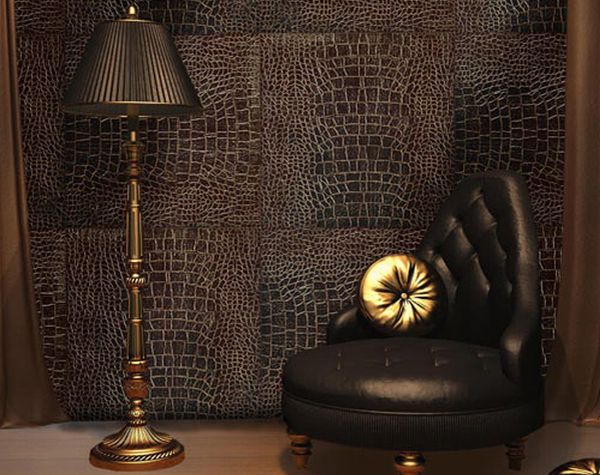 If wood is your favorite decorative theme, then this one is for you. These wood wall tiles can transform your interiors and create an impressive visual effect. The special tiles are manufactured by an Italian company. The best thing about these tiles is that they can be used on the floor too. Each tile is square shaped. The tiles are available in three lines, the Elite Presige, Elite Graphic and Elite Charme. The Charme line provides natural beauty of wood, the graphic line has engraved patterns and the Presige line is more about crotch parquets and walnut burl.