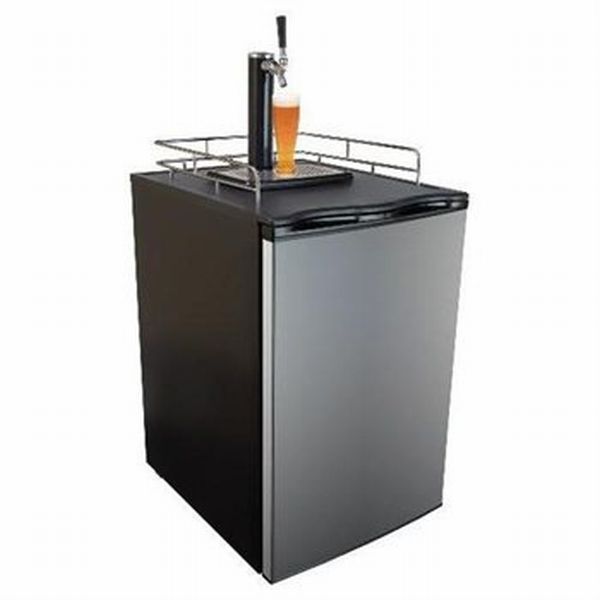 Want to enjoy chilled, fresh draft beer after a long day's work? Want to invite friends and family to enjoy cold beer at your home? If the answer is yes, you need to buy a good Kegerator. There are several kinds of brands and models available in market and in order to help you select the best, we have reviewed some of the top models here.
1. Vinotemp VT-PONYKEG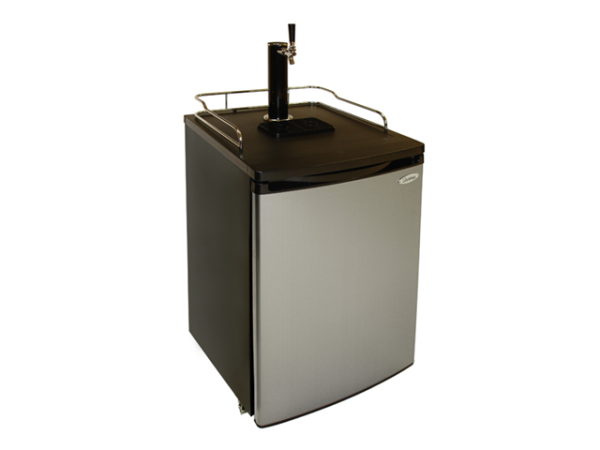 Price: $797
This kegerator with pony keg beer dispenser features adjustable temperature and automatic defrost. The drip tray of this kegerator with keg tap is removable. The door and rolling casters have brakes to assist in portability. The temperature range is 36°-45°F. The CO2 tank of this kegerator should be filled before use.
2. Sanyo BC1206 kegerator beer cooler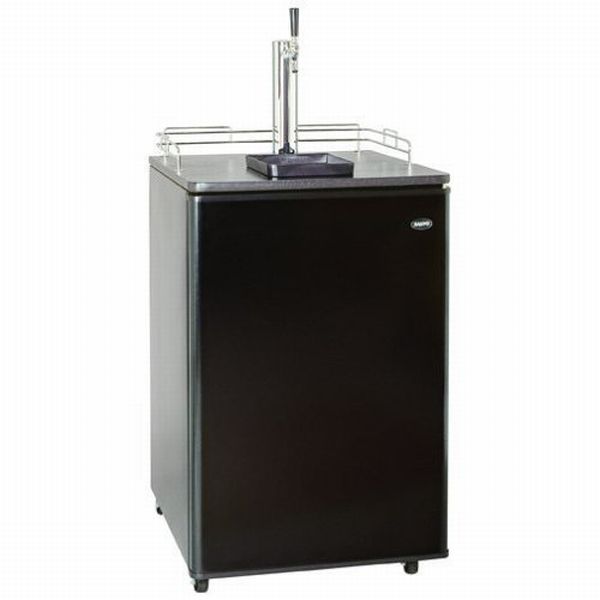 Price: $760.07
This beer cooler with a capacity of 6-1/2-cubic-feet can hold up to 1/2 keg. This beer cooler features CO2 tap system and regulator. It has a well polished black exterior. The dimensions of this fridge with a plastic body are 23-5/8 by 37 by 25 inches.
3. EdgeStar TBC50S Deluxe mini kegerator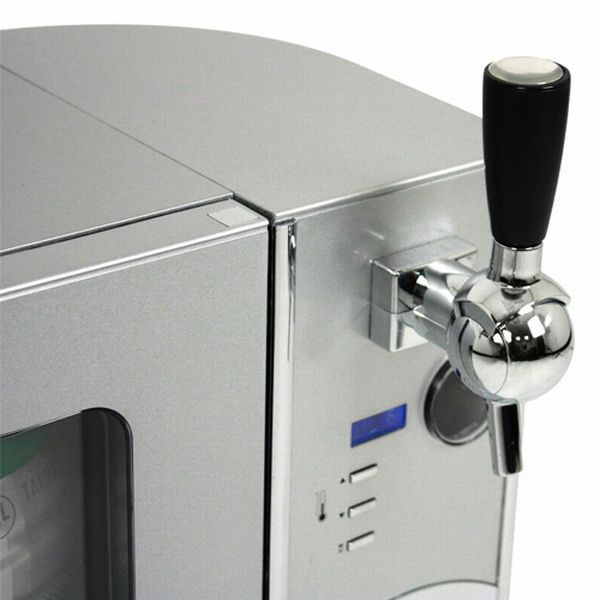 Price: $299
Manufactured by EdgeStar, this kegerator with one 5L mini keg features electronic temperature controls and thermoelectric cooling. This machine is AC and DC compatible and has got LCD display too. The weight of this kegerator is 13 lbs and its dimensions are 14 7/8 x 15 x 13 2/5 inches.
4. KC2000 – EdgeStar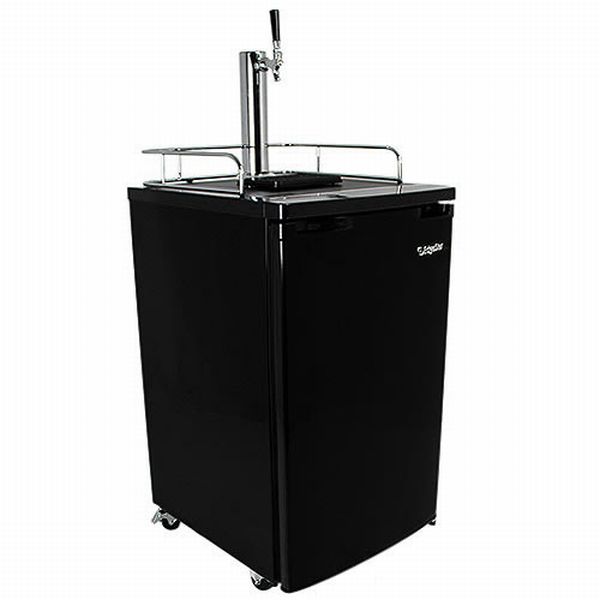 Price: $499.00
This NSF approved kegerator can store s a full-sized half shell Sankey standard keg. It features two piece drip tray and reversible door. The temperature range of this kegerator is from high 30s to mid 40 degrees. It has got a black exterior. The tower and serving components of this fridge are UL approved. It weighs 79 lbs.
5. Danby DKC645BLS 5.8-Cu.Ft. designer beer keg cooler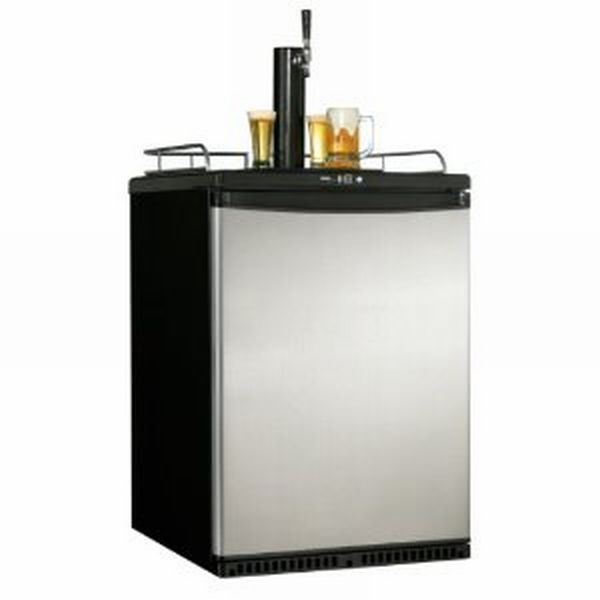 Price: $526.35
This kegerator with a capacity of 5.8 cu.ft can hold full or pony sized kegs of 60 litres. The electronic temperature control is present on the front panel. The control features blue LED display. This kegerator features drip tray and chrome guard rail.
6. Nostalgia Electrics KRS-2100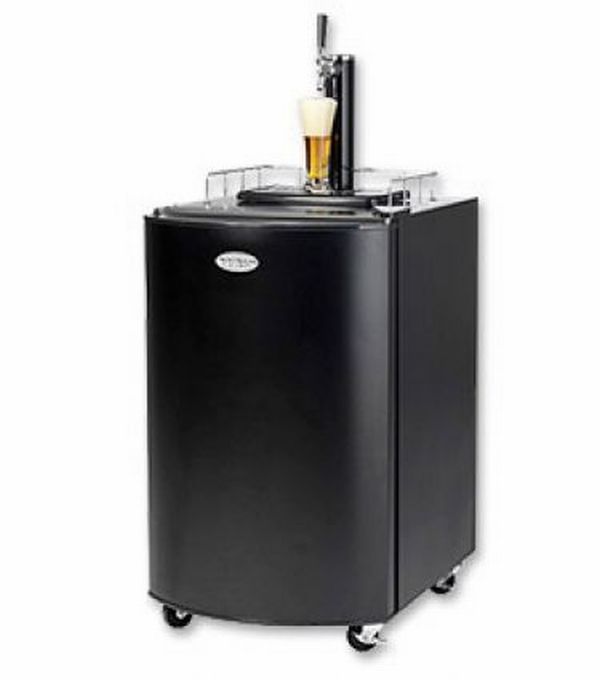 Price: $469.00
This kegerator with an attractive black exterior can be used to hold one full-size keg. This fridge with chrome guard rail has got one black faucet and drip tray. The thermostat is adjustable and this fridge has casters to help in moving. This kegerator includes D System Keg Coupler.
7. KeggerMeister KM2800SS Kegerator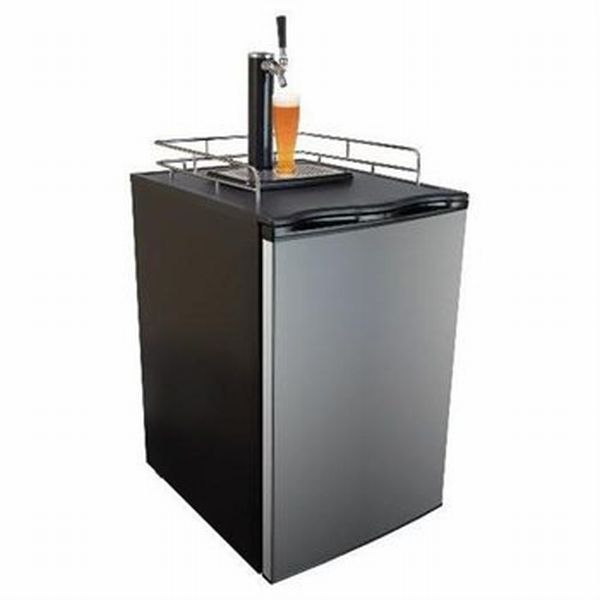 Price: $499.99
This lightweight but strong kegerator can accommodate 1/4 barrel pony. The CO2 bottle used in this kegerator is capable of storing enough CO2 to supply 4 full size kegs. The exterior is made up of stainless steel.
8. Haier HBF05EBSS draft beer dispenser

Price: $599.99
This kegerator featuring American Sankey tap system can hold 1/2, 1/4 & mini barrel kegs. This kegerator with adjustable thermostat has guardrail and chrome beer tower. The worktop and cabinet is stylish. The door is made of stainless steel. The dimensions of this kegerator weighing 106 lbs are 26.5 x 24 x 36 inches.
9. Summit SBC490BITWIN dual faucet built-in kegerator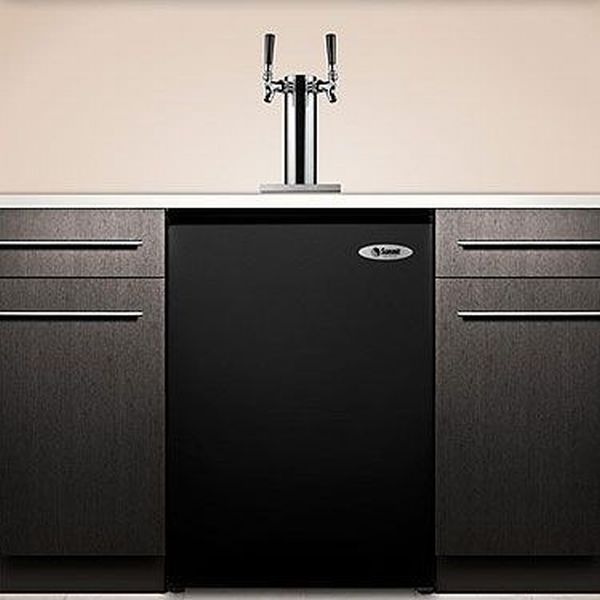 Price: $994.50
This kegerator with black door and cabinet features a dual faucet beer tower. It can hold 1/2-barrel/full size kegs. This kegerator with removable drip tray features chrome guard rail and automatic defrost technology. It features removable shelves and adjustable thermostat too.
10. BeerTender from Heineken and Krups B95 home beer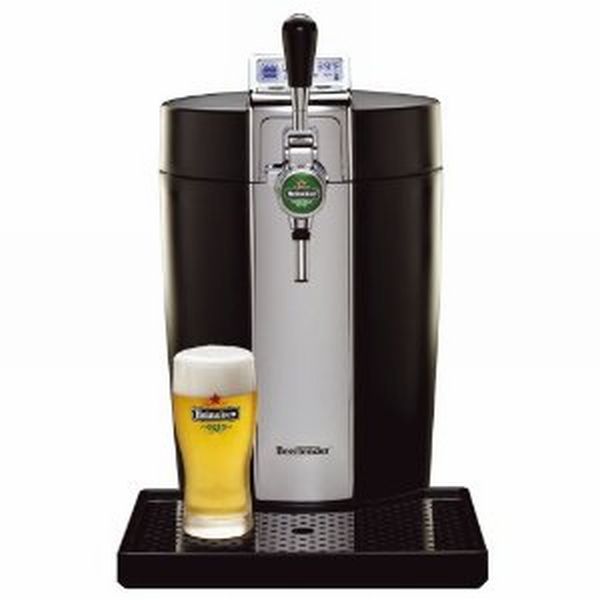 Price: $549.99
This kegerator features beer-tap system with a 5L Heineken DraughtKeg. The temperature can be adjusted from 36 to 42 degrees. The digital LCD display of this kegerator has volume and temperature indicators. Its dimensions are 18 by 12 by 19 1/2 inches.