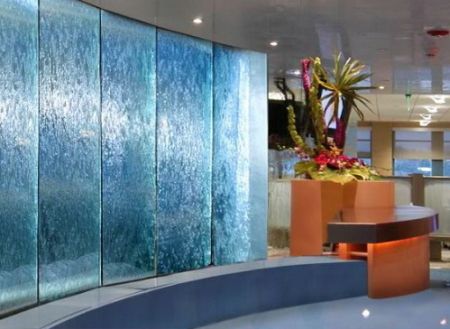 Fountains, once a part of outdoors, have slowly made their place into your homes. Known for the tranquility and serenity, the water movement brings a sense of peace to your lifestyle, so adding an indoor waterfall is just the right thing. Indoor waterfalls are the popular and latest trend to capture outdoors in, and to bestow your house with the peace and serenity of nature. The fountains make your home very relaxing and inviting, providing a wonderful visual moving piece of art to be enjoyed endlessly. Check out some of the stylish indoor fountains you could go for.

• Aspen indoor waterfall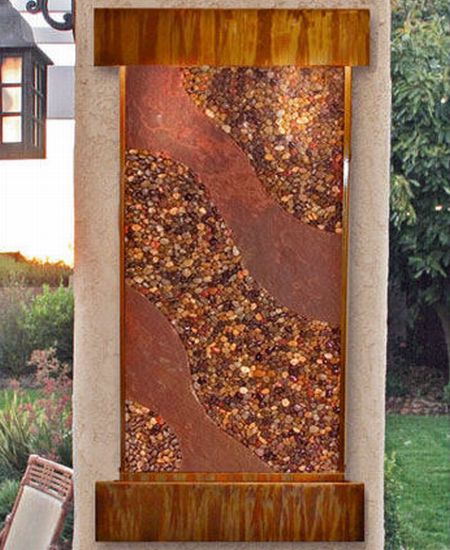 Aspen waterfall is a versatile pebble water fountain which not only enhances your rooms but also produces a soothing sound. Designed by Kinetic Fountains, the waterfalls not only adds serenity to your home but also brings an excellent visual effect.
• Nojoqui Falls Double & Triple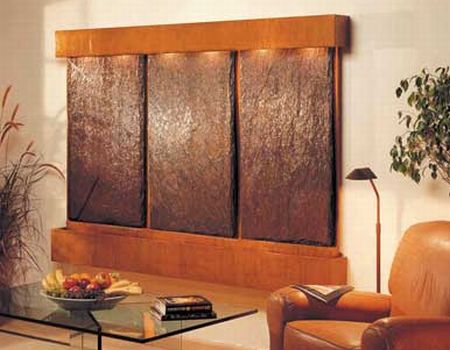 The Nojoqui Falls is an exquisite waterfall to bring outdoors in. The handcrafted waterfall is available as a single, double or triple waterfall and enhances the décor with style.
• Chase fall style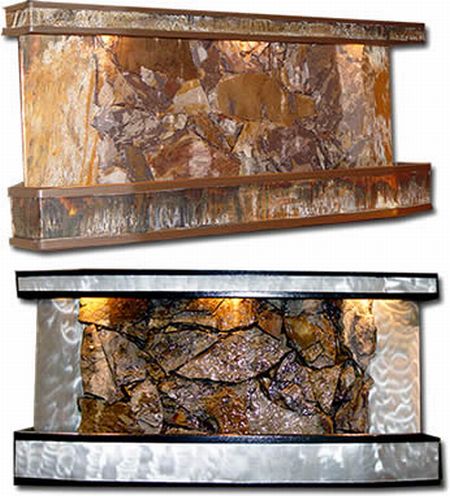 Chase indoor waterfall is a handmade unique piece of art which is a natural and stunning décor for your interiors. The waterfall is available in either copper patina or brushed aluminum which brings tranquility to any environment. Perfect for any indoors, the piece of art adds elegance to your indoors.
• Waterfalls by Harmonic Environment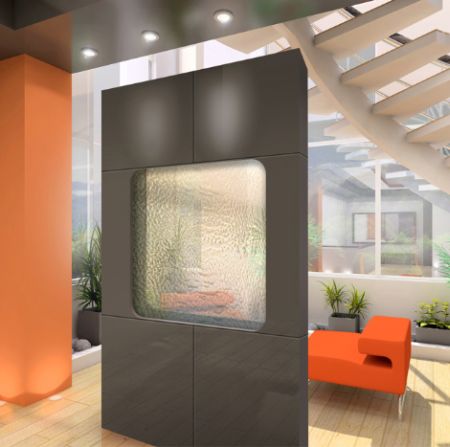 The waterfall collection from Harmonic Environment brings nature with its soothing aura to your indoors. The collection of the waterfall includes two sided glass panels, natural stone, stainless steel, etched glass, and copper which blend a true sense of nature with beauty.
• Grace fall style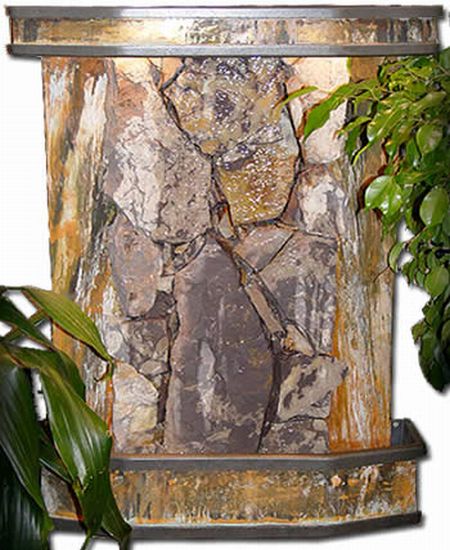 The stunning indoor waterfall adds grace to your house. The hand crafted waterfall fits your wall and is just the right piece for indoors as well as outdoors. Available in a copper patina or brushed aluminum finish, this indoor water fall is certain to leave your friends spell bound.
• Indoor waterfall by Bluworld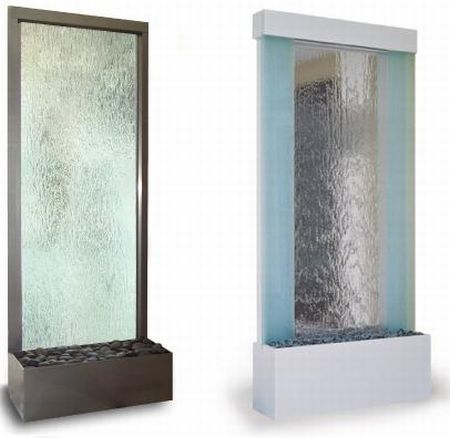 The elegant design of the indoor waterfall by Bluworld brings outdoor nature at your doorsteps. The waterfall is not only elegant in design but its high quality also brings a new aura of ambiance which fits the modern style of your house.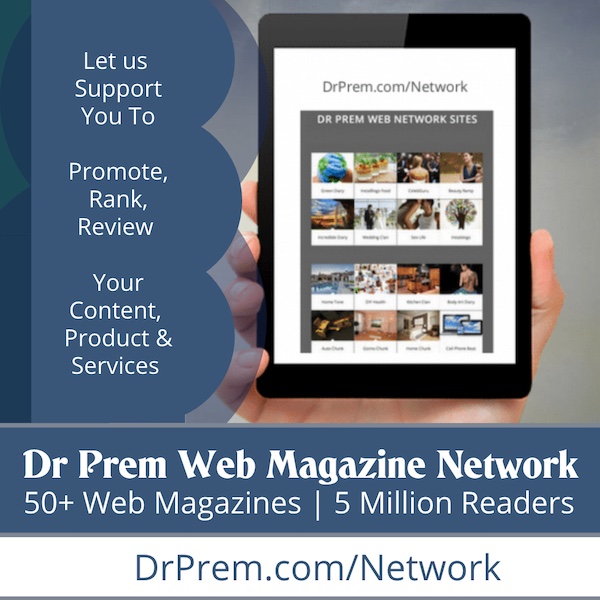 • Blues Eight Wall Fountain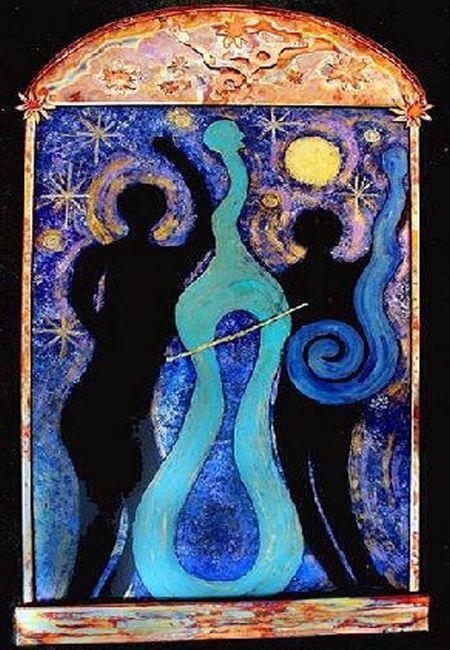 The fountain depicting jazz musicians playing their instruments makes a wonderful addition for your walls. The fountain looks like a beautiful painting and the copper, bronze and colorful frame adds extra elegance to it.
• Galaxy tree fountain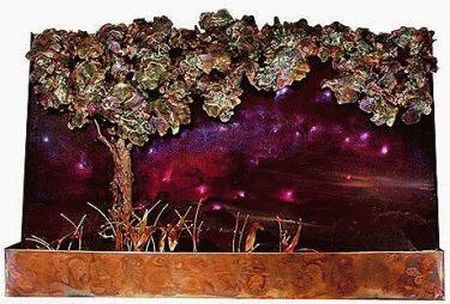 Galaxy Tree Wall Fountain is a delightful addition to your home. The fountain depicting a large leafy tree with stars in the background Copper, bronze and optical acrylic looks elegant on your walls.
• Yosemite Falls Wall Fountain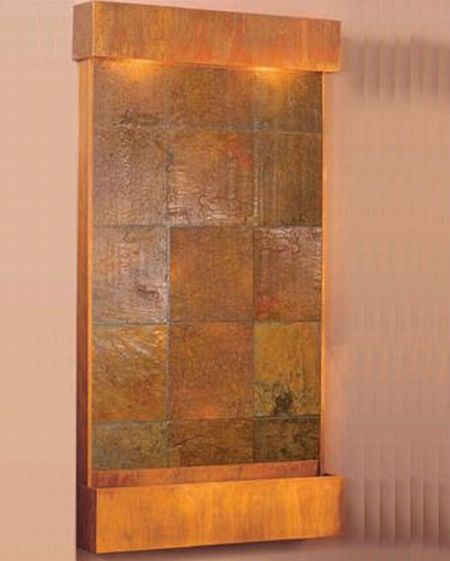 From the house of Spirit Elements, the fountains simply add a bold and stunning statement to your decor. Priced at $2499, the multicolored slate tiles with a beautiful copper frame looks simply stunning.
• Sky's on Fire Art Fountain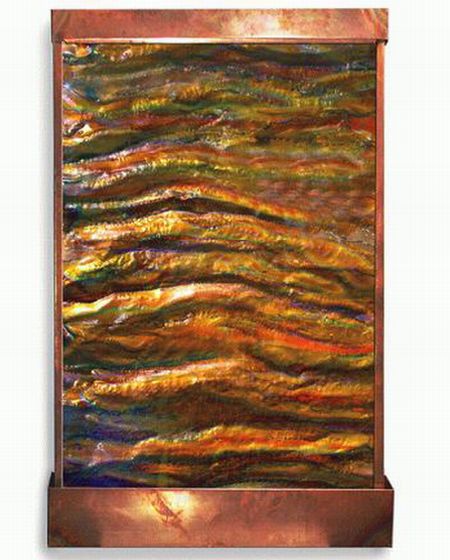 The amazing Sky's on Fire Art Fountain is the most amazing way to bring the outdoors inside. It features a copper water panel that has been hammered and bent into form. The elegant look of the fountain will enhance your décor, and water movement will bring a new sense of peace to your trendy decor.