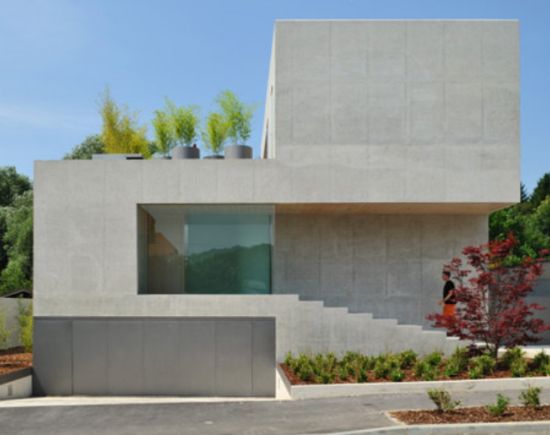 If architecture is anything about expression of designer instinct, Bevk Perović's Slovenian House D villa attests this notion fully. Located at Różne Dolina, this marvel of creation is crafted in rock-hard concrete. Touting a full range of basic amenities like a workspace, gymnasium, spa and pool below the street grade and a kitchen, dining space, terrace and a music room at the ground floor, it hardly allows one to ask for more. With a bathroom and a bedroom upstairs, privacy is duly taken care of. In addition, there's a spacious balcony that lets the sensuous spectacle of the pool and trees unfold them effusively.
What keeps me interested is the cool green patch extended to the fore. While ensuring an amiable view, it confirms the environs attuning to the overall charisma. Secondly, the dimensions and relativity of the terrace and room-sizes clearly make it stand proud.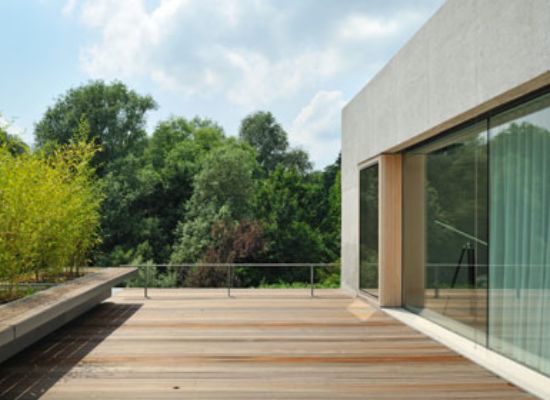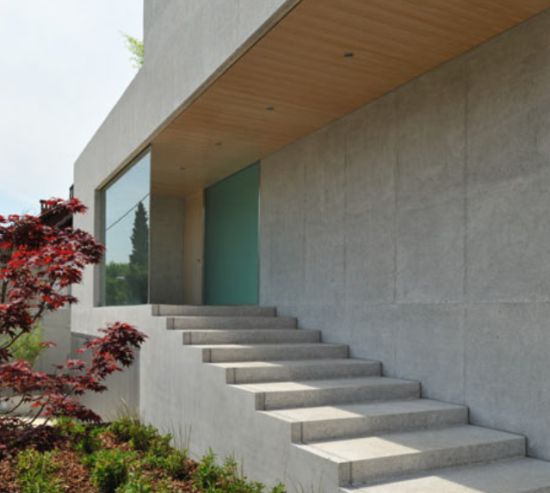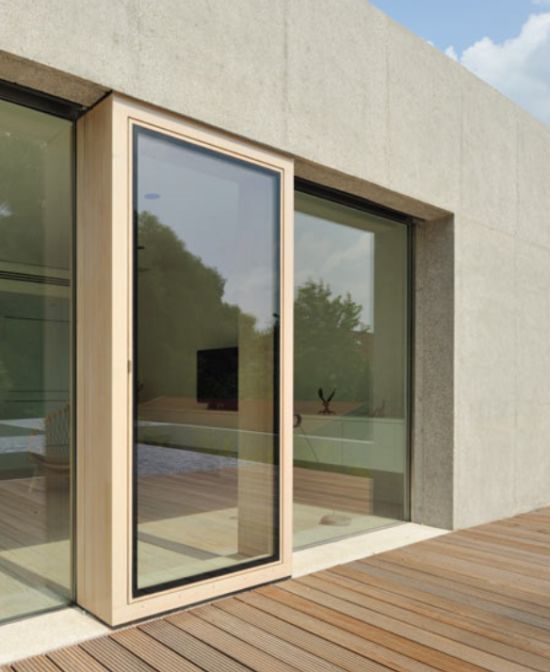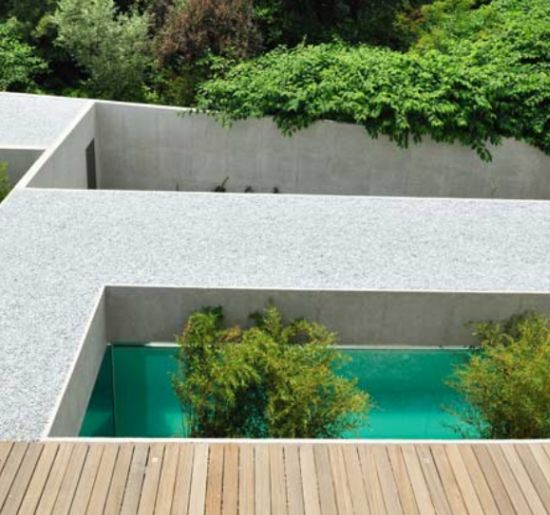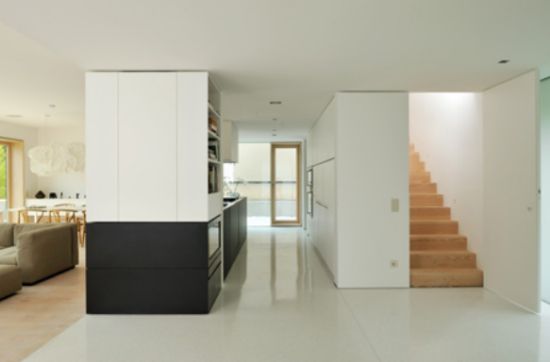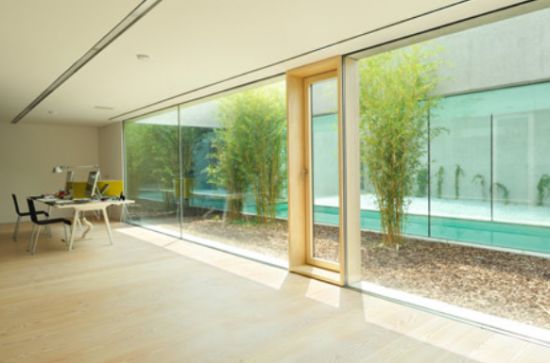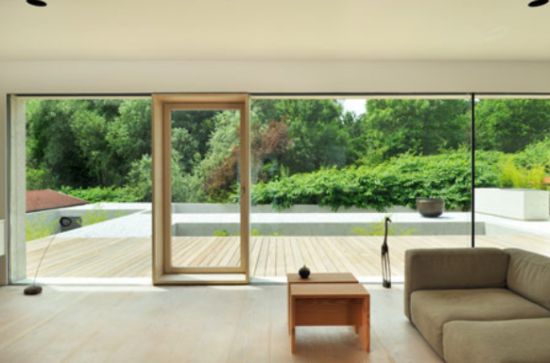 Clearly, the chic setting and properly ventilated interiors will step up to freshen one with the natural light of day. For those who want to know more about Bevk Perović architecture, this is the route.
Via: Dezeen