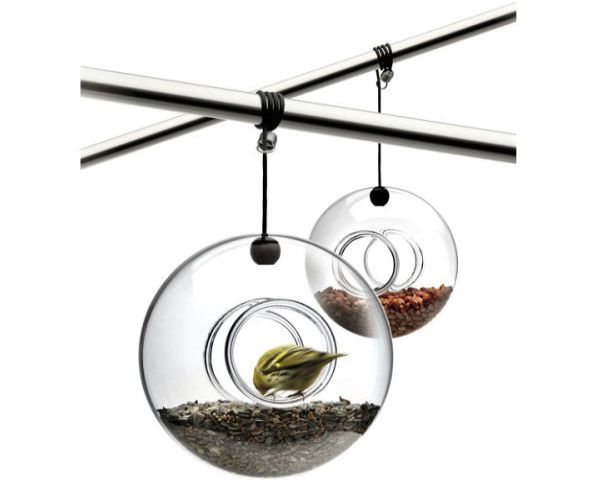 If you love having birds as pets then you must invest in some innovative and stylish birdhouses that provide your little winged friends oodles of comfort. A lot of designers are making amazing birdhouse designs that can enhance the look of your house indoors, even a stylish outdoor bird feeder would be a good option for outdoor decoration. Here are twelve amazing designs of bird feeders and birdhouses that would enliven your surroundings and give your pet birds more than just a cage to live in.
1. Vintage Camper Birdhouse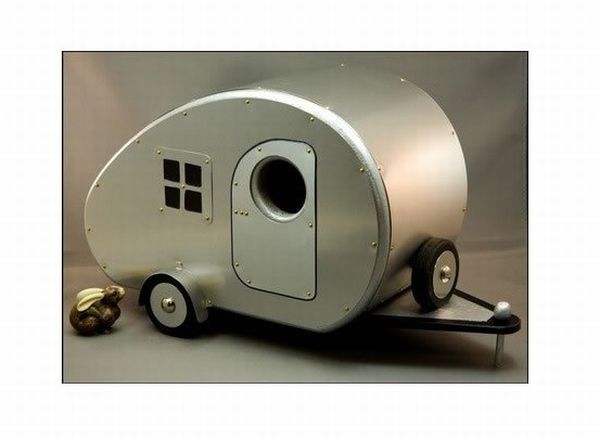 This cute and petite birdhouse is crafted out of metal and wood and looks like a vintage camper. This amazing design is for the smaller sized birds that can fit into a cage measuring 5.5″ x 6″ x 4″.
2. Big Brother Birdhouse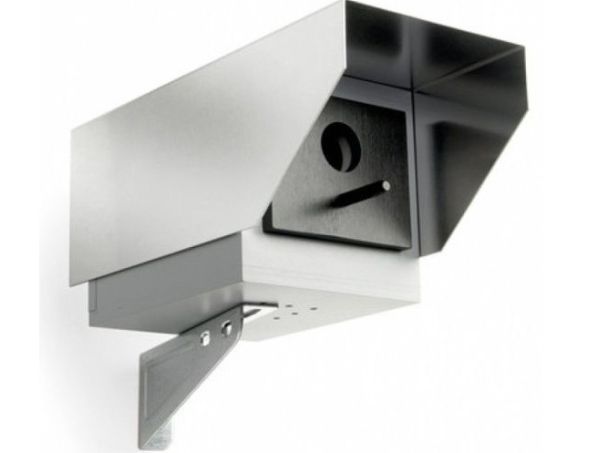 This birdhouse is a take on our present-day obsession with security cameras that have prying eyes just like in the Big Brother house. This birdhouse looks more like a camera that is keeping a close vigil on our movements and can also make other feel a little conscious of lifting things while visiting your house!
3. Bodega Bird Houses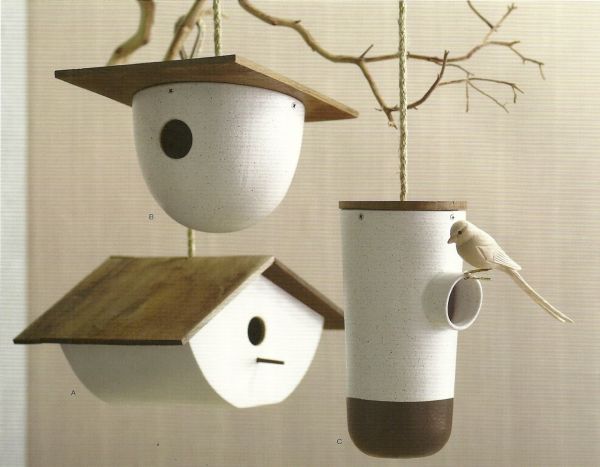 The Bodega birdhouse has a very modern and neat appearance with its modern aesthetic appeal and traditional design. The separate units of this birdhouse – the bungalow, the chalet and the tower – are made out of stoneware that are matte-glazed having teak roofs which are suspended from the ceiling. It also has stainless steel hardware. Most of the material used for making the Bodega birdhouse is either reclaimed, repurposed or recycled.
4. Pigeon Hole Motel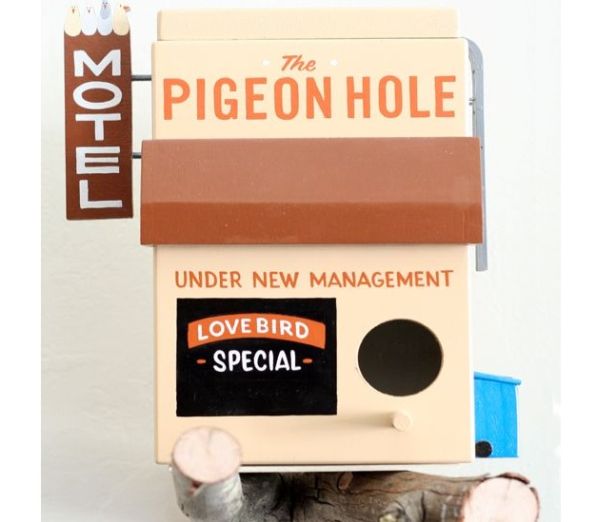 These humorous and funny birdhouses have been crafted by Jeff Canham and Luke Bartels as a part of their show called "For the Birds" that was aired in San Francisco. A lot of funny names are painted on the birdhouses, which give them their own individuality and character on a funny note!
5. Roost by Hepper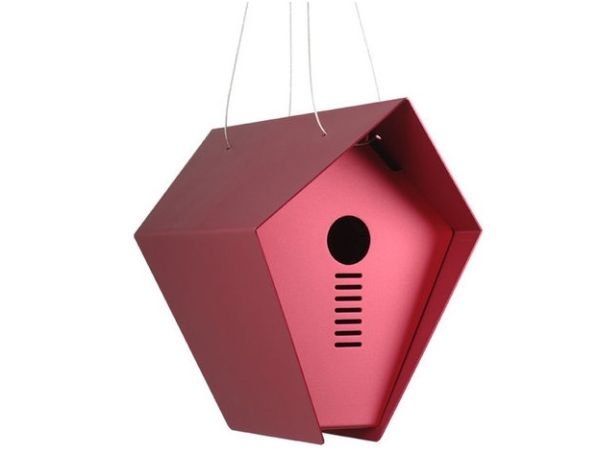 The Roost is a modern stylish home for your 'cheepers'! Now your birds can dwell in this mini modern comfortable abode that comes in four colors – silver, red, green or blue. This birdhouse is durable and predator proof as well!
6. Sleek And Modern Bird Feeders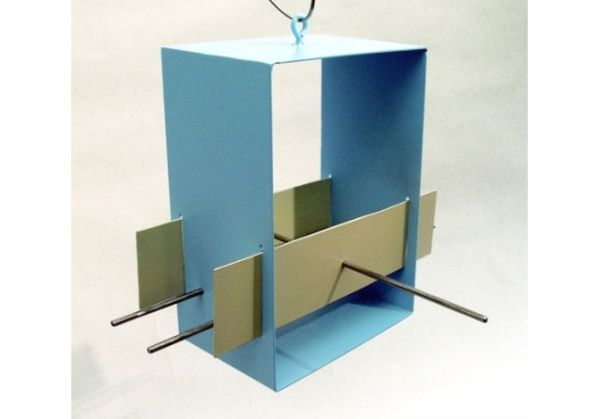 These sleek and modern bird feeders are created by Joe Pape Dick who has turned the humble and simple bird feeder into an amazing piece of decoration. These renovated hanging bird houses/feeders are available in many colors, designs and tastes that cater to today's aesthetic sensibilities. These sleek bird feeders are made out of perforated aluminum sheets that have steel rods inserted through the center part which are all treated with paint and primer. These bird feeders are suspended with the help of a rope and look very attractive.
7. Jayme's Favorite Bird Feeder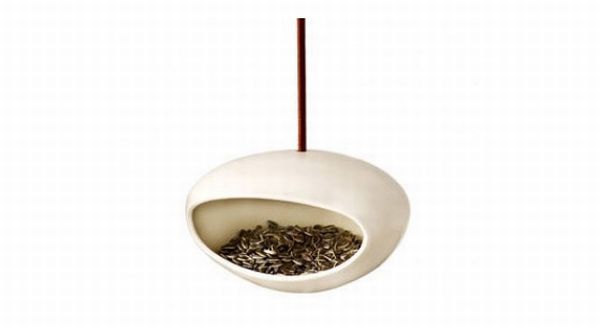 Jayme Jenkins favorite bird feeder is called the Perch!Bird Feeder which has a unique look altogether. Jayme describes this creation as 'Jetson-esque' as it is inspired by Jane Jetson. Shaped like an eff which is opened on one elongated side, this ceiling suspended feeder is a simple yet attractive design!
8. Bird Feeder by Andrew Lowe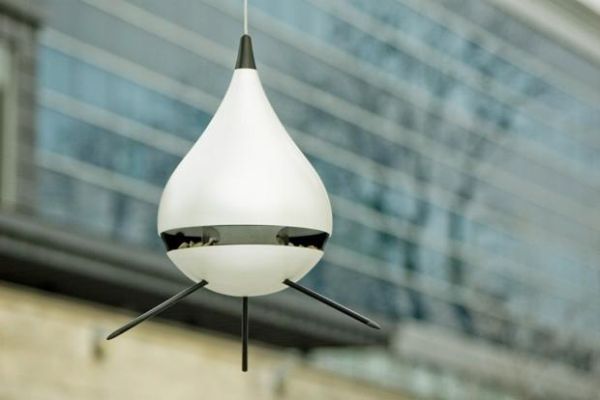 Andrew Lowe is a student studying industrial design in Canada and his version of a modern and trendy bird feeder has a unique shape that would attract cardinals and blue jays. Lowe states that the very design of his bird feeder keeps out the squirrels and the flexible perching options prevents the mixing of large and small sized birds as well.
9. Blomus Modern Bird Feeder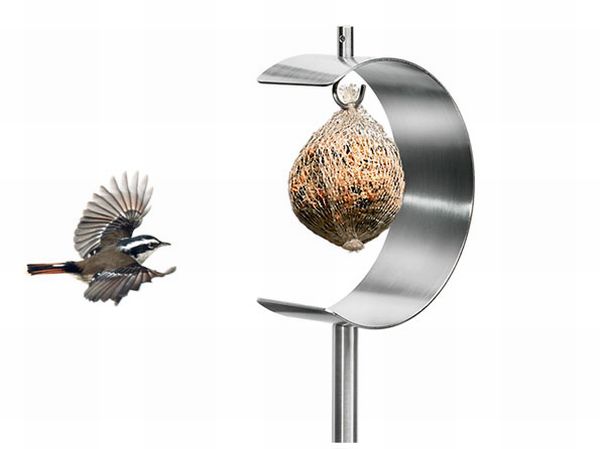 The unique Nido stainless steel bird feeder is designed by Susanne Augenstein for Blomus and is a treat for your Starlings and Finch as this delightful bird feeder is elegance personified. This would also make an excellent gift with its fine stainless steel body and a durable body that is rust free and tarnish-free as well!
10. Raumhochrosen's Birdfeeder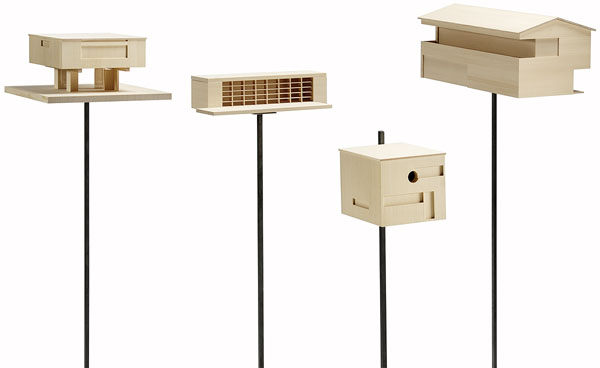 The Raunhochrosen's Birdfeeder is a miniature architecture for your birds, who will love to feed themselves from this modern yet traditional standing bird feeder. The house is priced at 164 Euros, whereas the stand would cost you 81 Euros.
11. Eva solo hanging bird feeder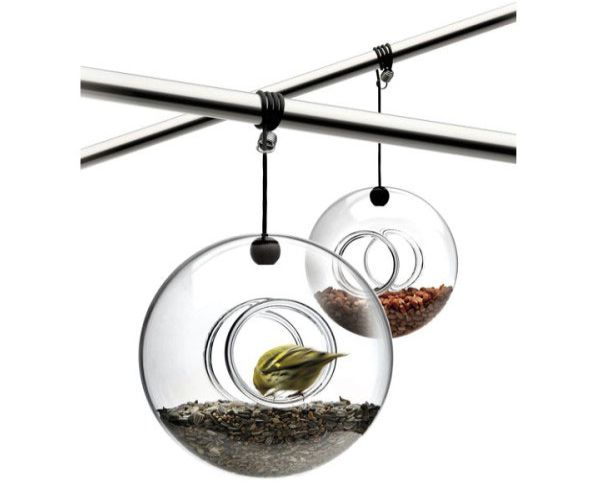 The Take Away bird feeder is designed by Eva Solo which is a glass ball that is mouth-blown which gives it a delicate look but yet it is very sturdy as it can withstand all kinds of weather and strong winds. This design was also the recipient of the IF Design award in 2007.
12. Roost Bird Utopia Bird Feeders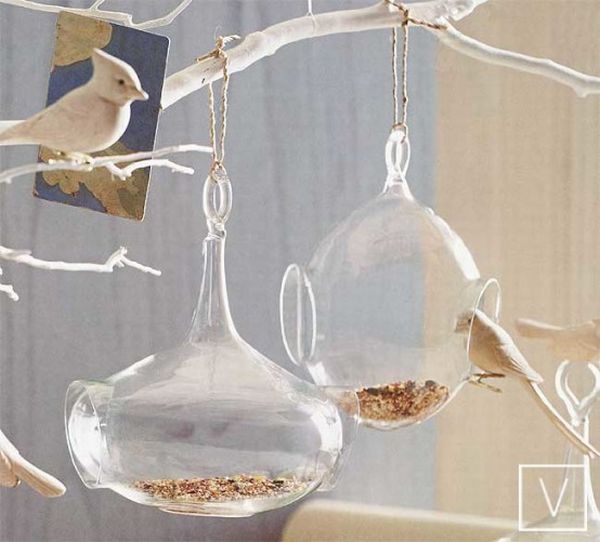 The Roost Bird Utopia bird feeders are transparent structures that are made out of mouth-blown glass which is given two very attractive forms! All you have to do is fill them up with bird seeds and the birds would never be able to resist one extra bite!